Empire comes with an optional Utility bar for customers to control how the collection page is displayed.
Use the theme editor to access controls for the utility bar, allow customers to sort products with the utility bar, set the products per page, and toggle between grid and list view, and set a default view for the Utility bar.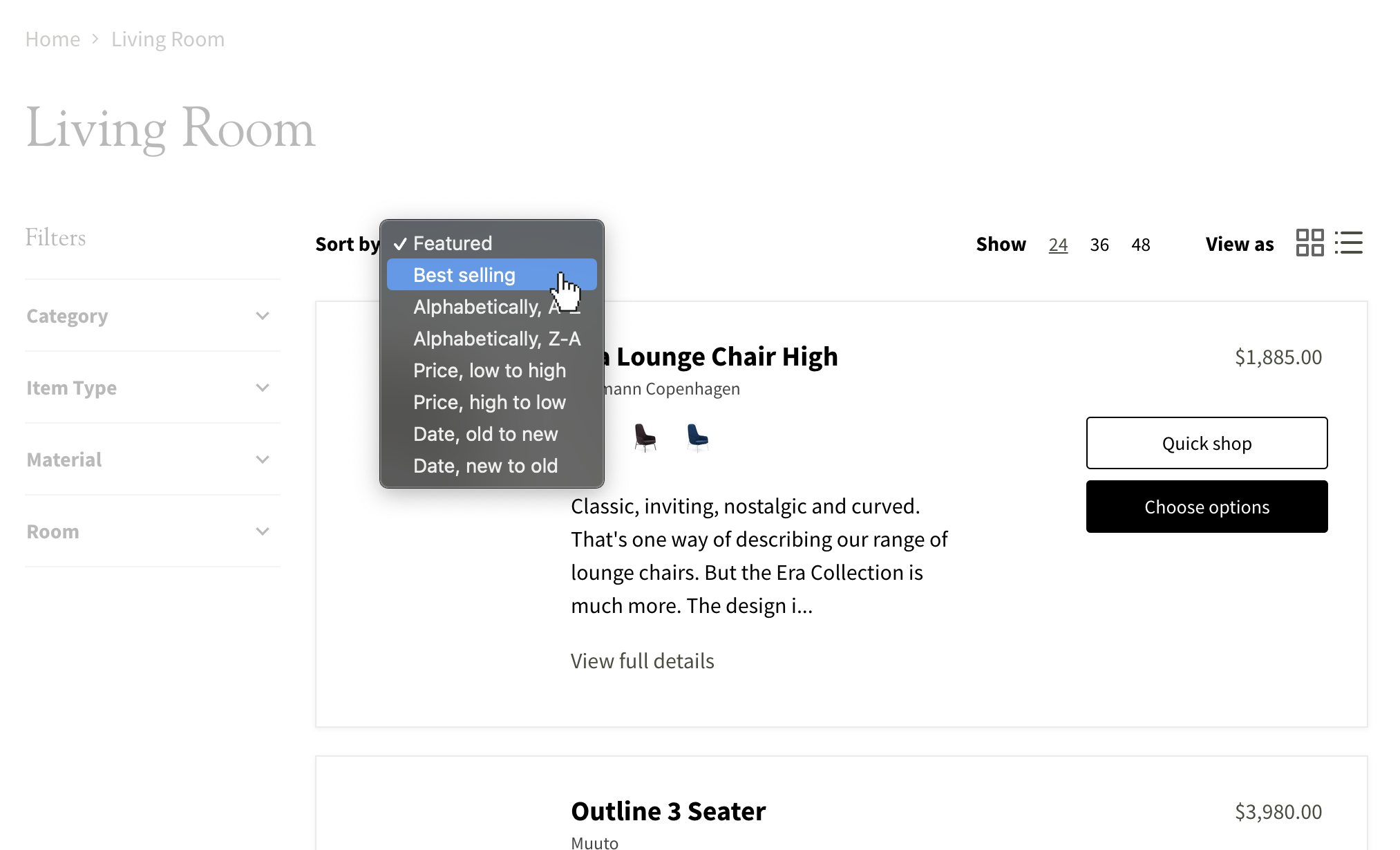 Access the collection page settings
In the theme editor (Customize), open the template selector
Select Collections, then Default collection

In the left sidebar, select Collection pages


Allow customers to sort products with the utility bar
Enable the Show "Sort by" Dropdown to add an organization tool for customers to order the available products.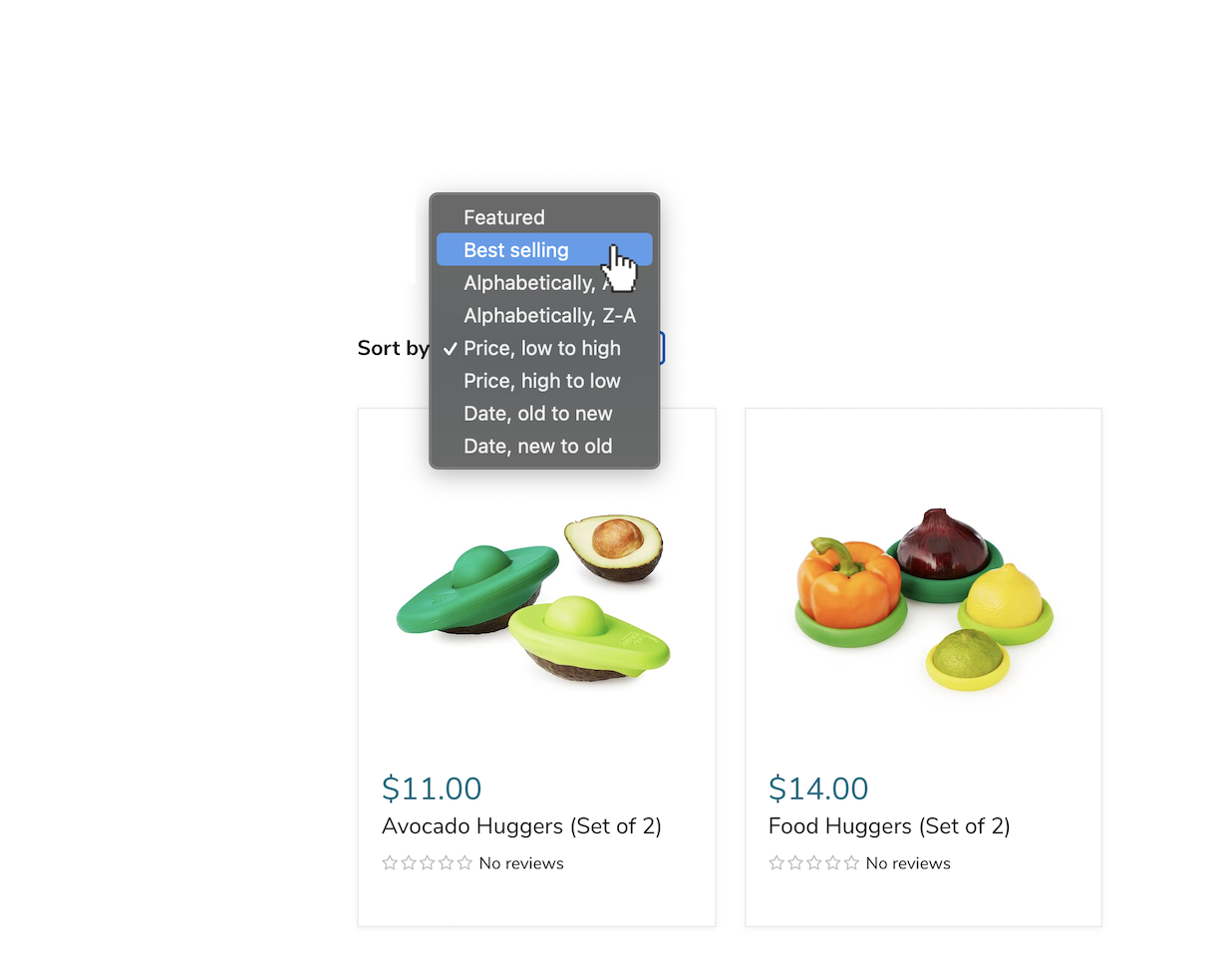 When clicked, customers will be able to sort products by:
Featured
Best Selling
Alphabetically, A-Z
Alphabetically, Z-A
Price, low to high
Price, high to low
Date, old to new
Date, new to old
Allow customers to set the products per page
You can also Show products per page links in the same bar. This allows customers to view 24, 36, or 48 products per page.
Allow customers to toggle between grid and list view
Enable the Show grid/list view toggle option to let customers switch between a grid layout of products and a list view in a column. The list view provides a description of the product on desktop for customers that want to know more about each product at a glance. For mobile, both the list and grid view contain the same information.
Set a default view
Select either Grid or List from the Default view dropdown to control the layout for the collection page. Customers can still select the alternative from the Utility bar.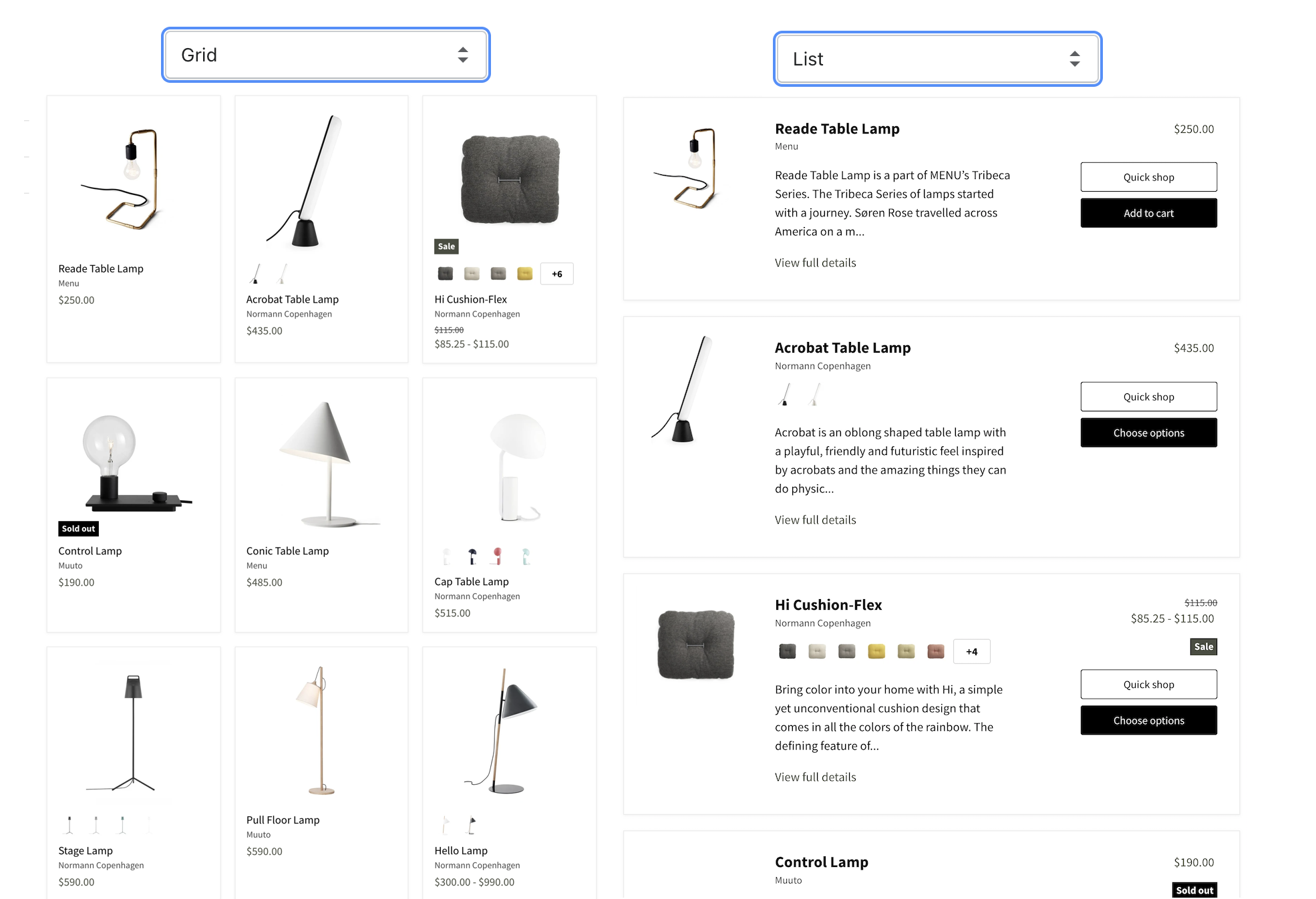 Disabling the Utility bar
To disable this feature, unchecking the three options above will remove the Utility bar from view.