Empire comes with the option to add up to 10 menus in the Sidebar.
Use the theme editor to add menu blocks, include product counts, and limit menu depth for the sidebar.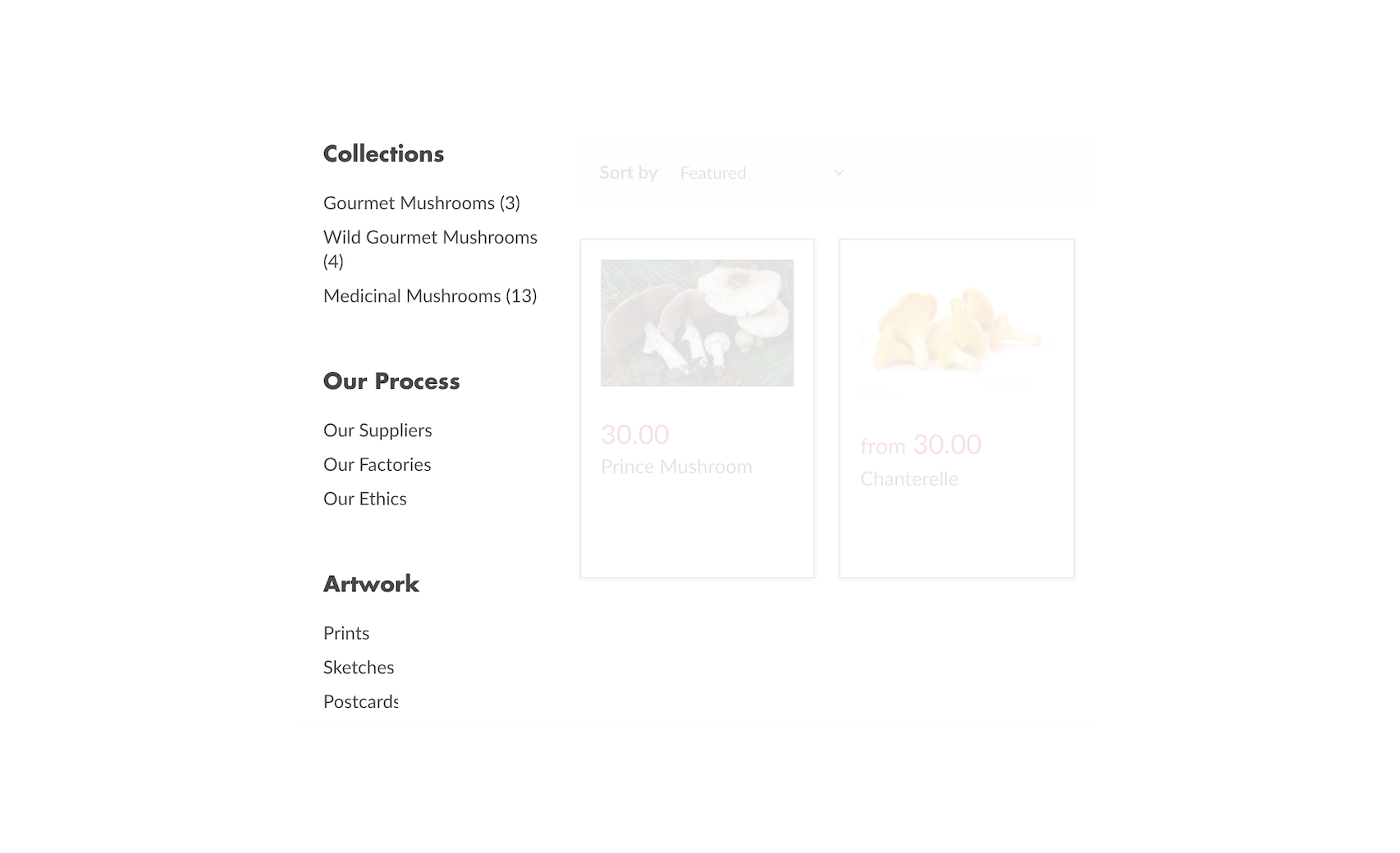 Add menu blocks
Open the Default collection template with the page selector.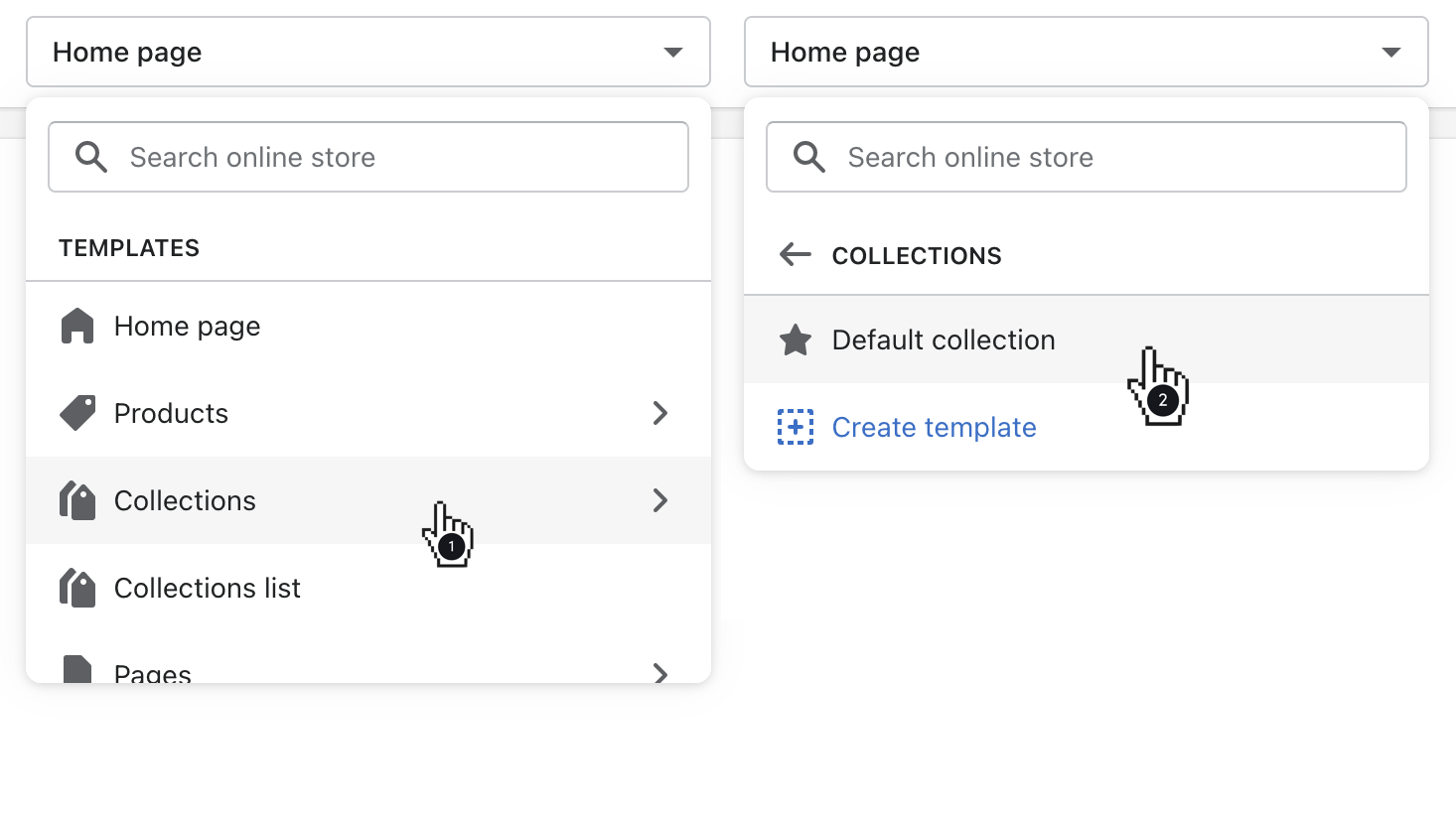 Click (+) Add block below Collection pages in the left sidebar.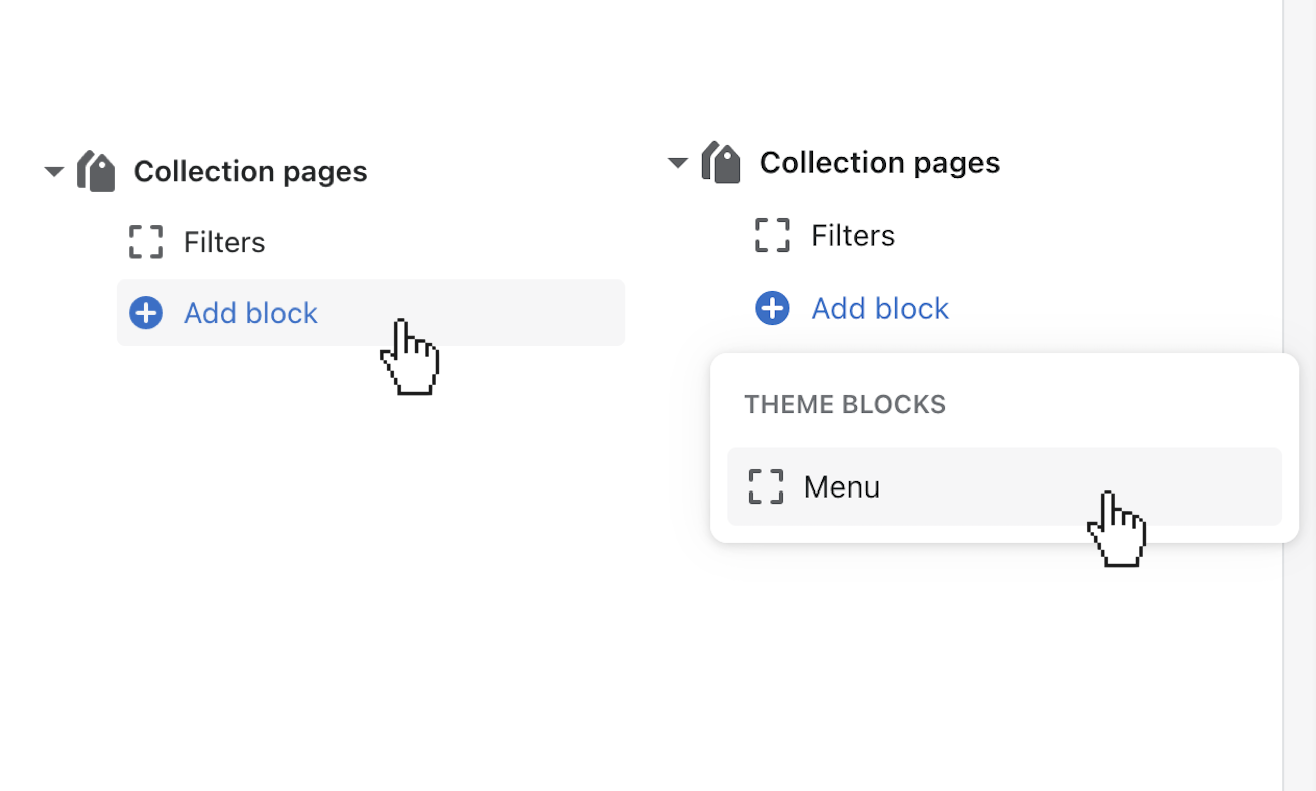 Click the Menu block to open its settings. Click Select menu to connect a Navigation menu.
Include up to 10 menus in the sidebar.
Include product counts
If collections are included in the menu, consider displaying the number of products in them by enabling Show product counts.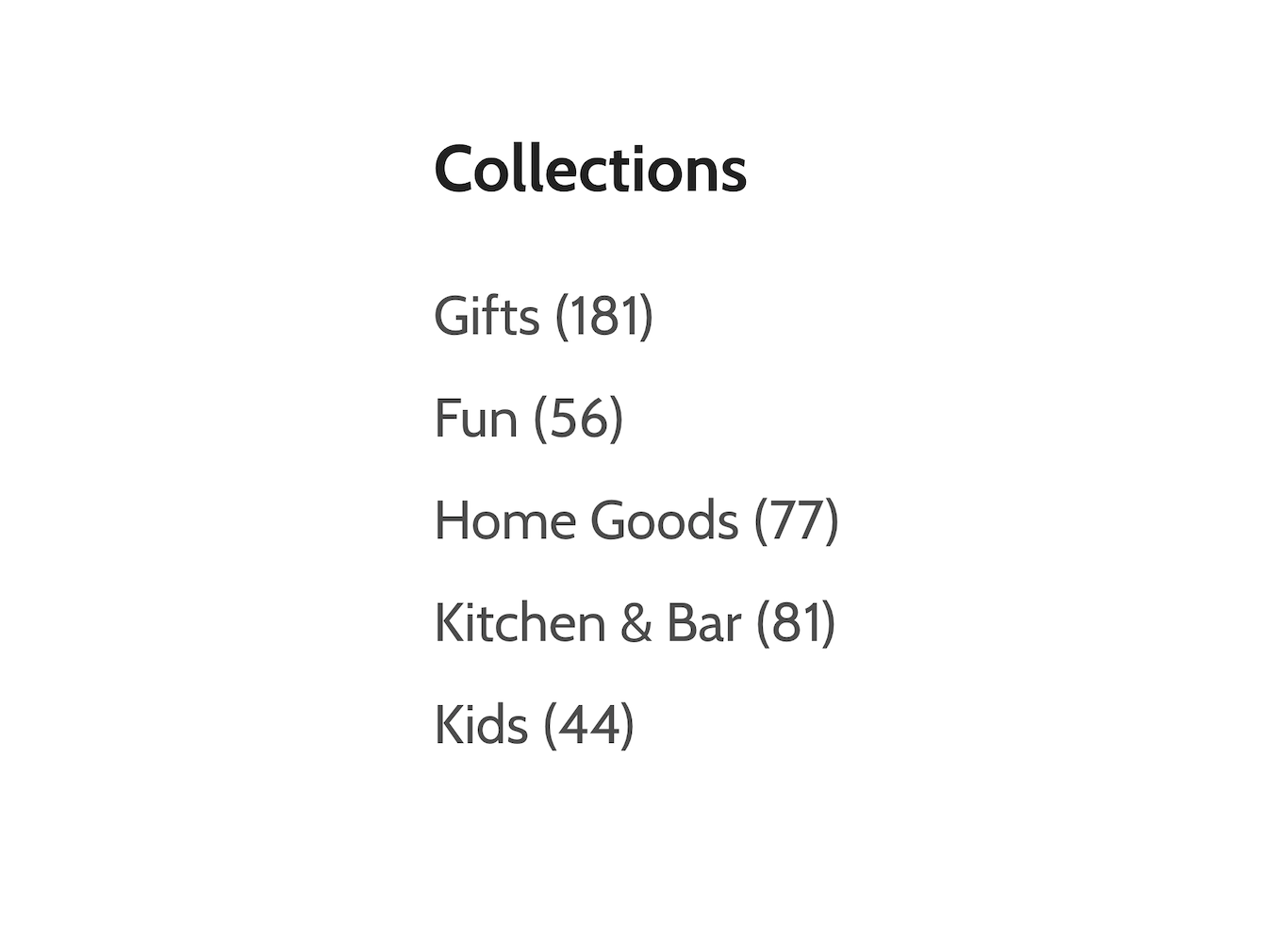 Limit menu depth
Customize the depth of your menus from the Menu depth visibility slider.
The easiest way to add a new menu to your store is by adding a dropdown menu to one of your pre-existing links in the main menu. For example, you may have a main menu link to "Our Process". If you want to go into depth about that topic, you could create a multi-level menu, something like this:
You might even want to take things a step further, with separate pages for each of your suppliers and factories, for example.
To create a multi-level menu, navigate to Navigation in the Online Store. Choose an existing link in the main menu to "drop down" from, then add a new link to the main menu to use as the name from the new dropdown. In this example, we're using the "Our Process" menu item.
Then create a new menu with that shared name, and enter your desired menu items.
Then navigate back to the theme editor (Collection pages > Menu depth) and specify how many tiers you would like to display. Empire supports up to three tiers.