The Collection page holds all the products included in a particular collection.
Use the theme editor to show or hide the collection image, set the products per page, adjust products per row, and set the product grid to list view for the collection pages. There are additional controls in the theme settings, as well.
Show collection image
To display the Collection image on your collection page, go to Customize > Open a collection in the right-side preview > In the left-side settings, open the Collection pages section and enable Show collection image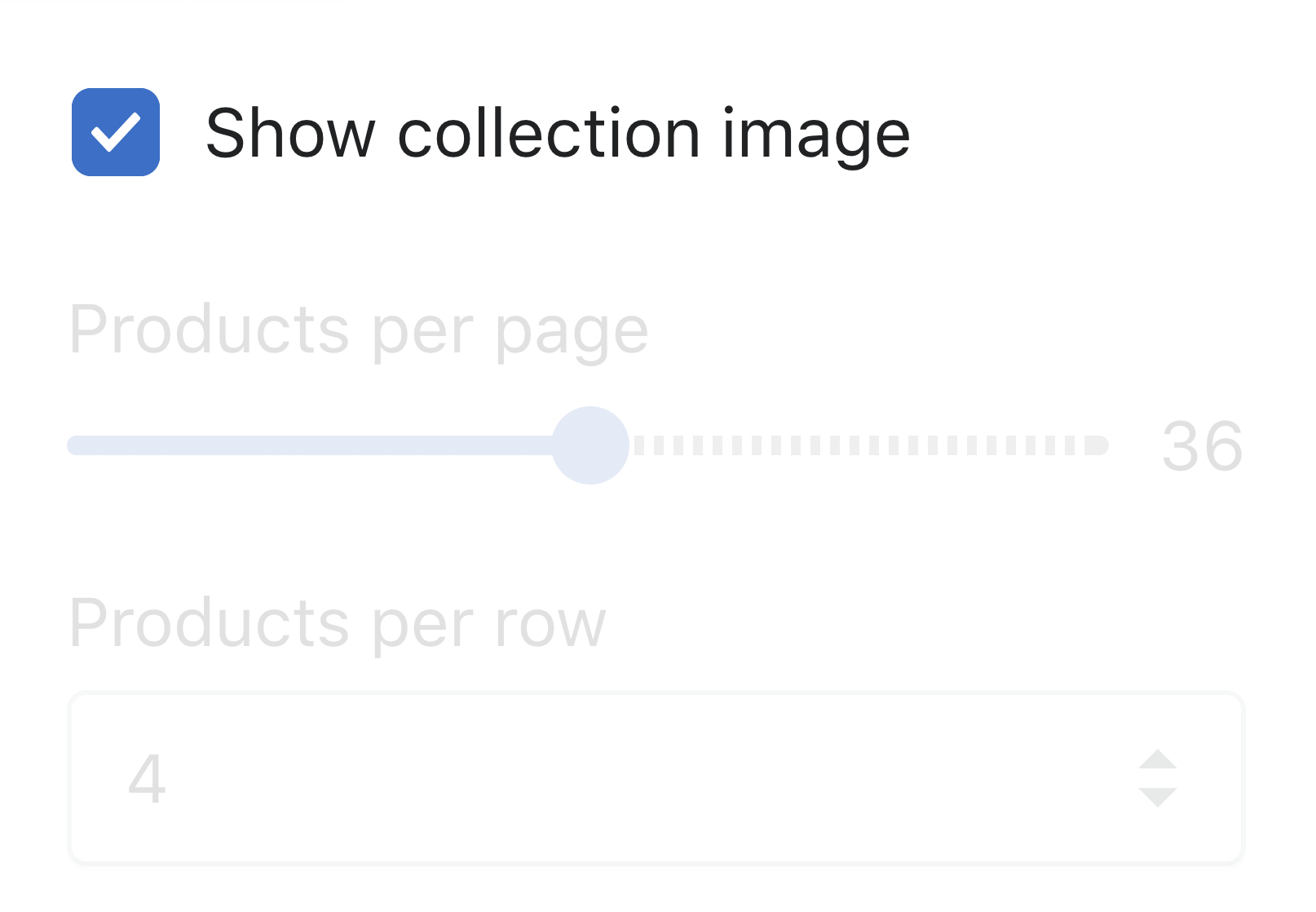 This will display at the top of the collection page, between the header and Utility bar.
Set the products per page
Control how many products are included per page by using the Products per page slider. Choose an option between 24 (minimum), 36, and 48 (maximum).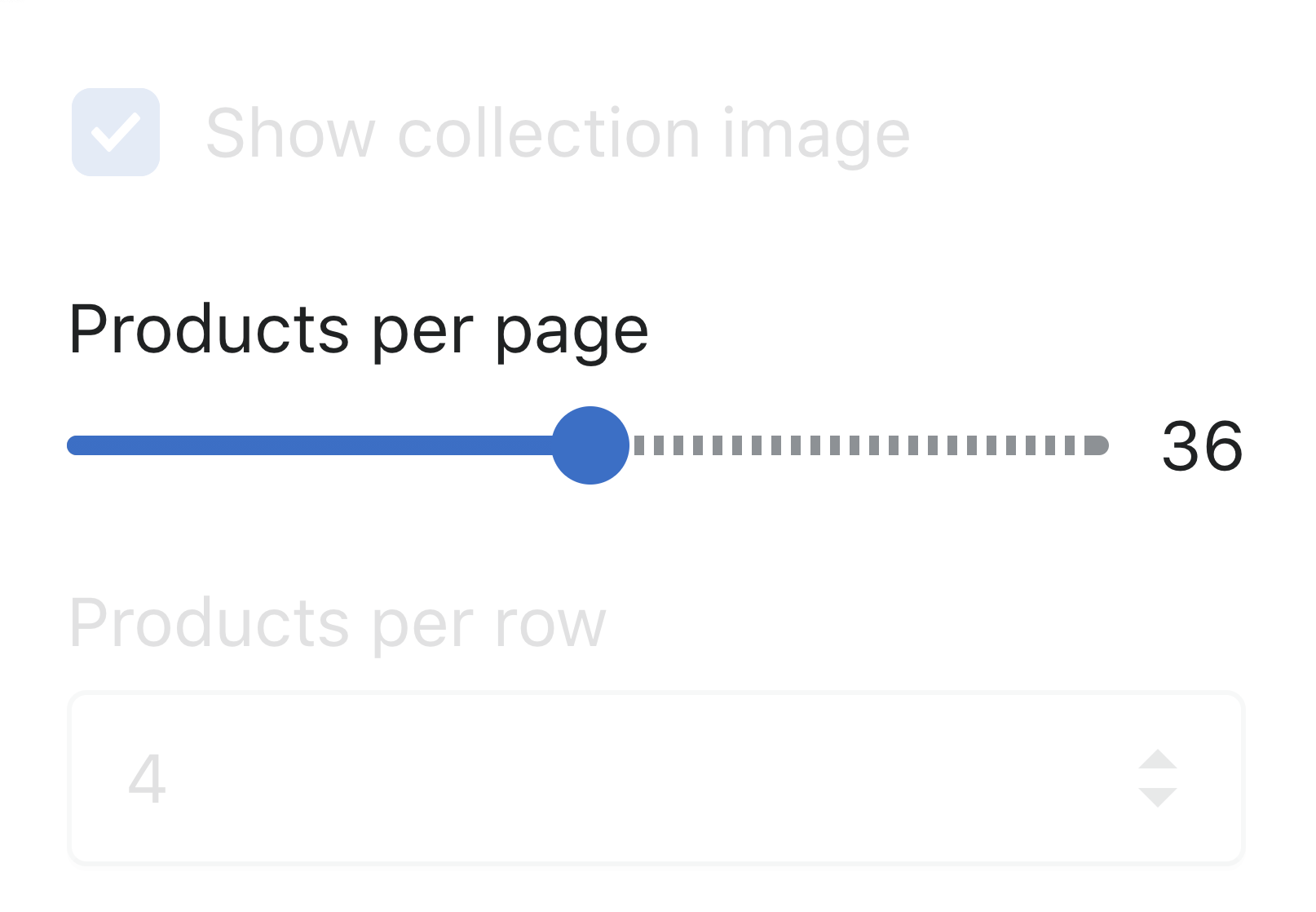 Adjust products per row
Use the Products per row dropdown to select either 3 or 4. The horizontal sequence of product cards will reflect this setting for most window sizes.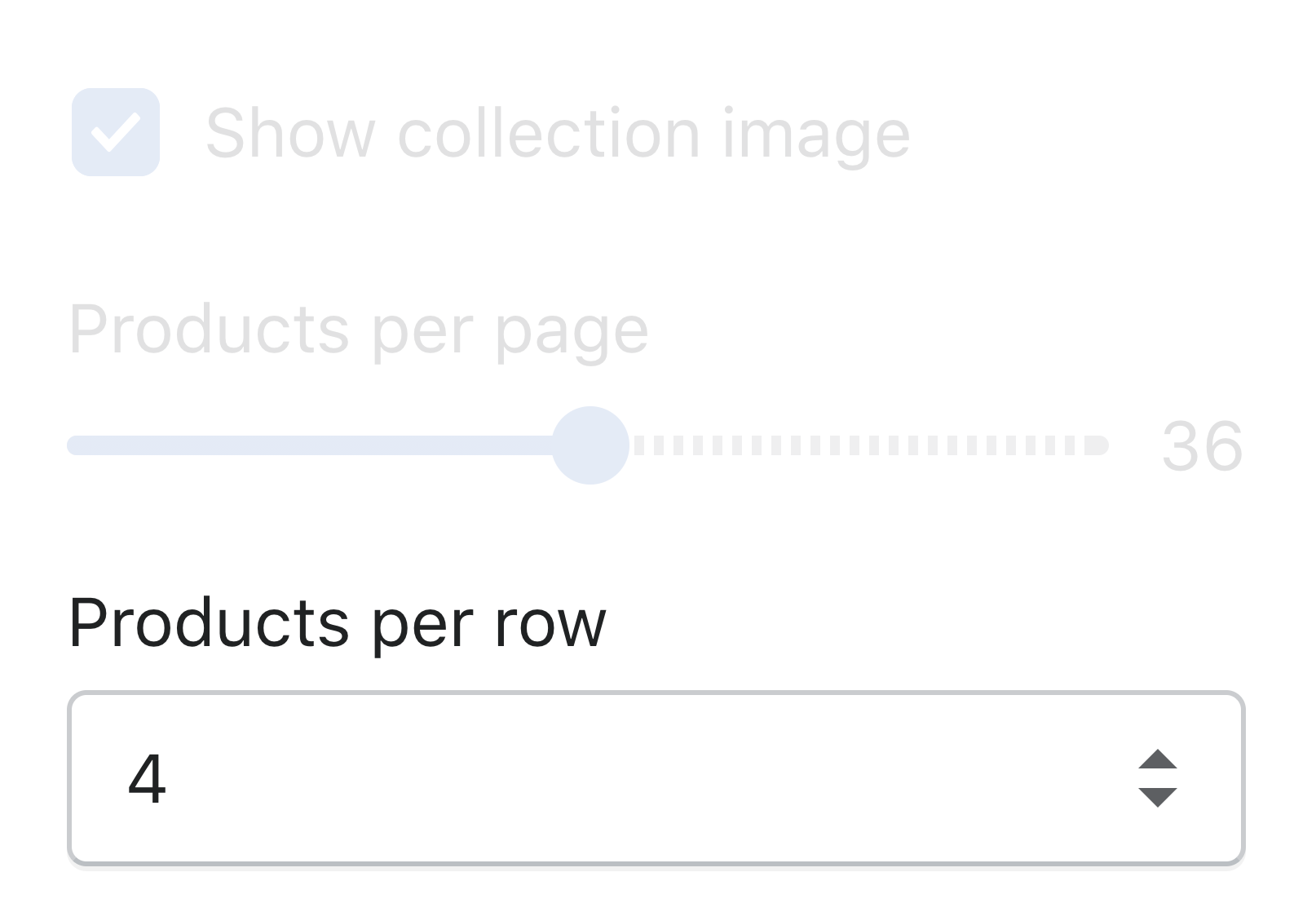 Set the product grid to list view
Part of the Utility bar allows customers to switch between the default Grid and alternate List views. If the List view suits your storefront, consider settings the Default view to List.