The Collection page showcases the products included in a particular collection.
Use the theme editor to include subcollections, show or hide the collection image, adjust products per row, and set the product grid to list view for the collection pages.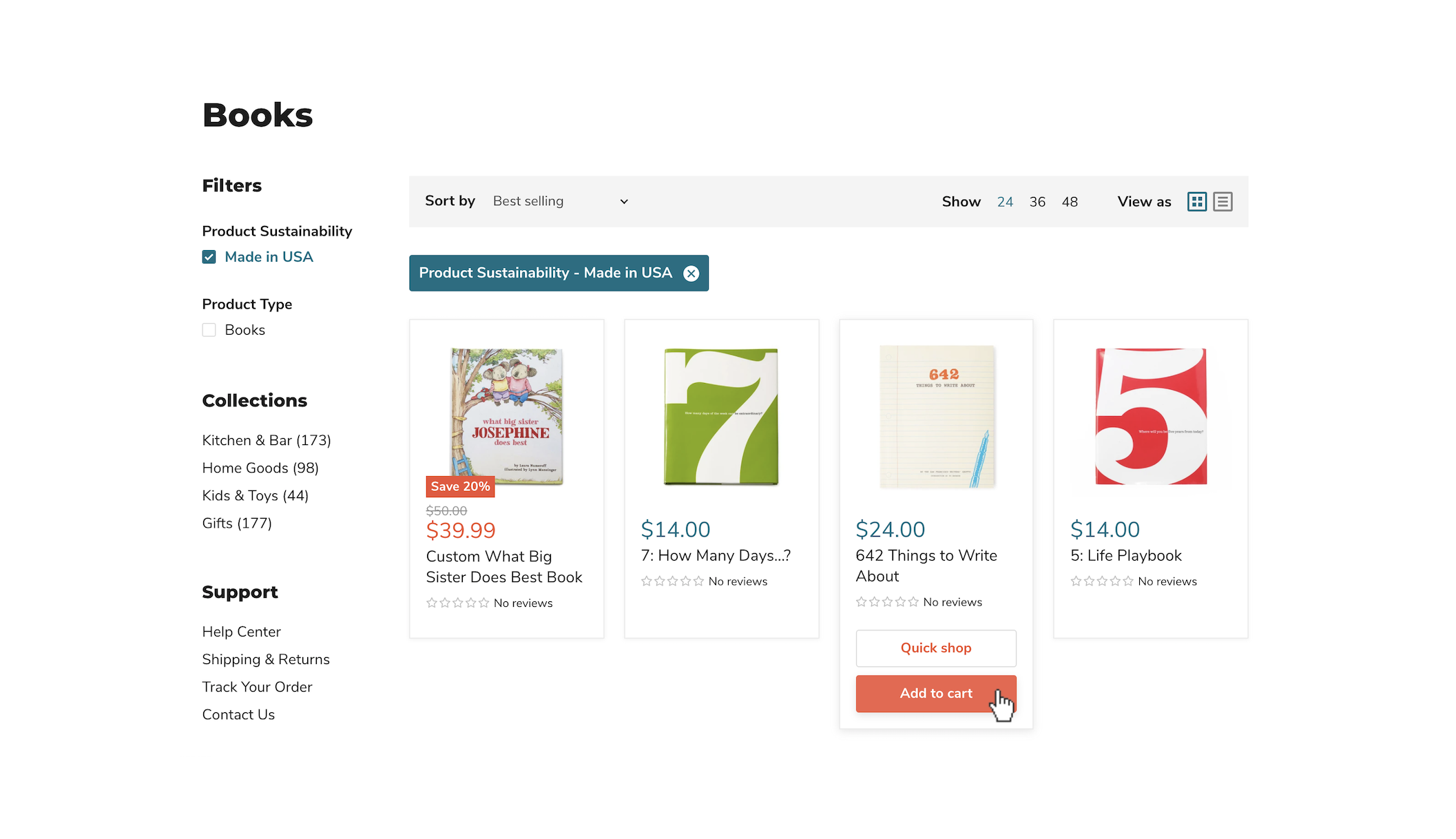 Access the collection page settings
In the theme editor (Customize), open the template selector
Select Collections, then Default collection


In the left sidebar, click to open Collection pages
Include subcollections
Set up Subcollections to enhance product organization and customer navigation.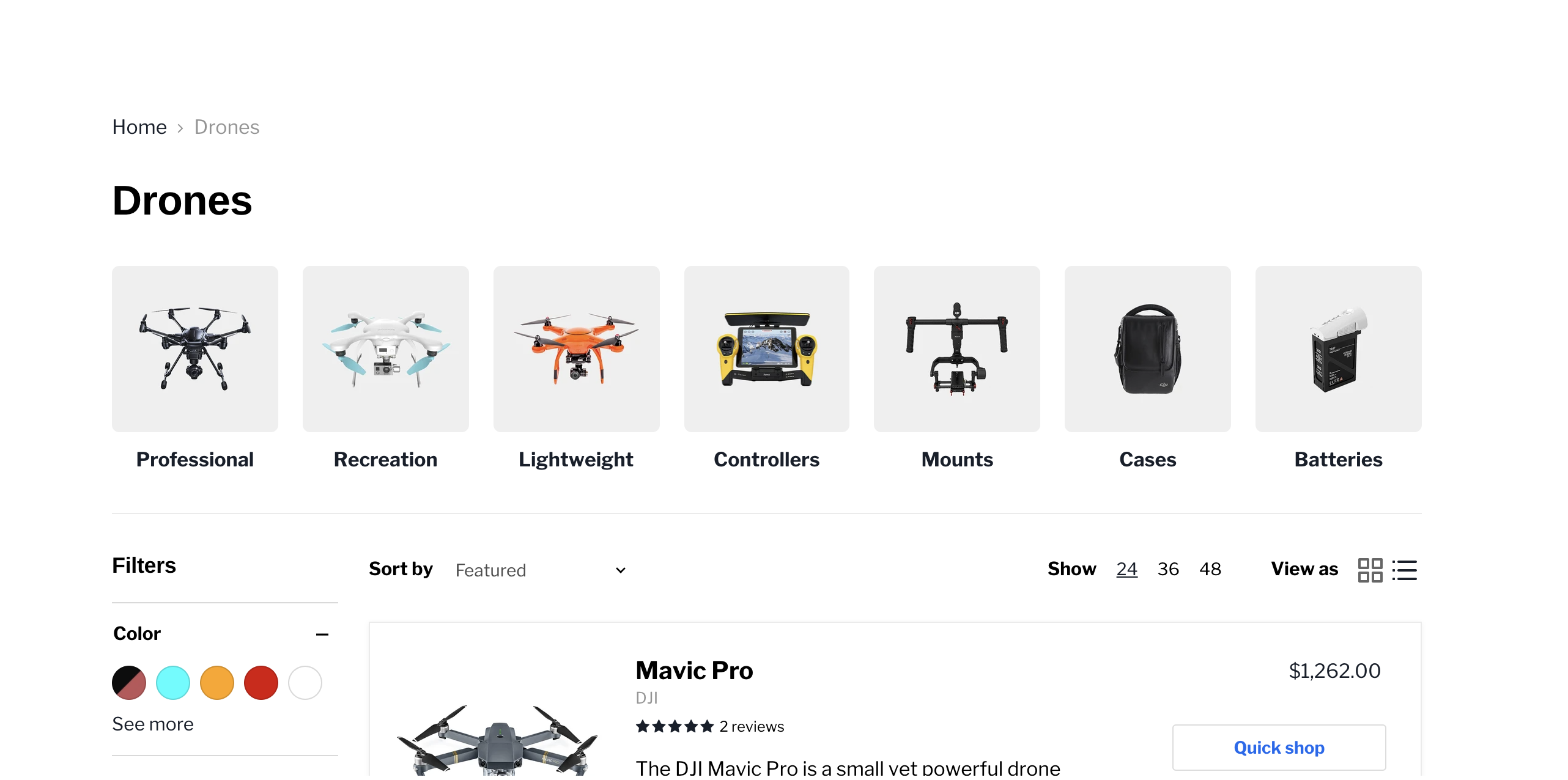 This feature depends on a specific Navigation menu setup. Connect subcollections to a collection by creating a menu with the same handle as the collection, then add the subcollections as menu items.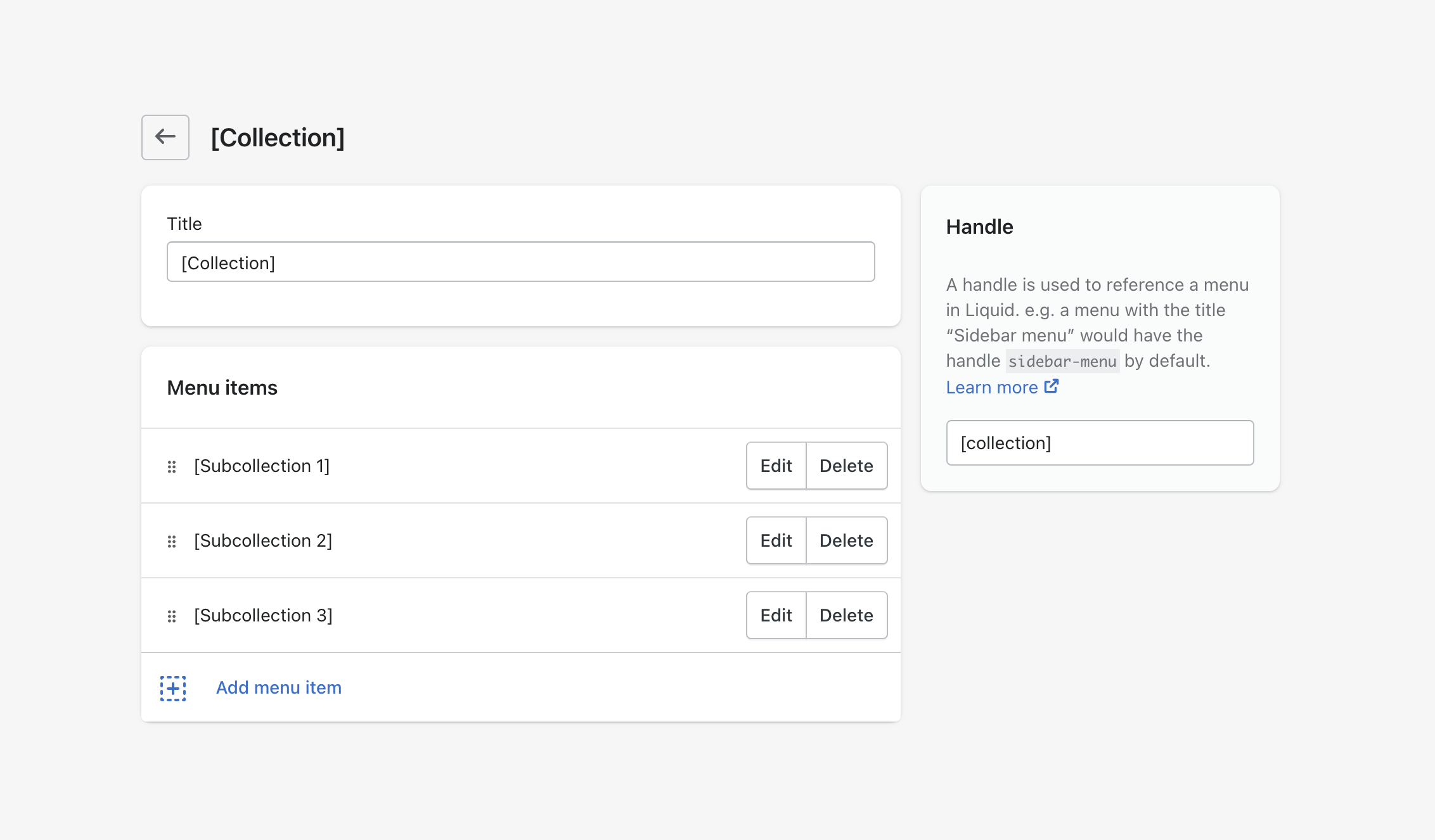 With this menu setup in place, activate Enable subcollections to include the subcollections for the template.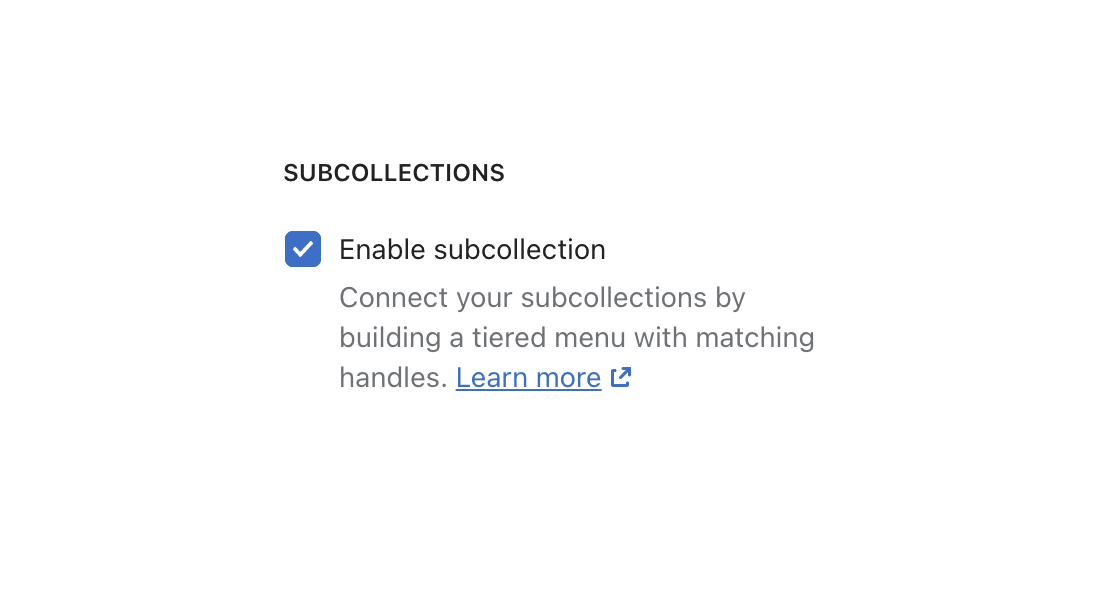 Show product counts
Select Show product counts to display the total number of products in each collection.
Show collection image
Enable Show collection image to display the collection image at the top of the collection page.
While there is no standard size for collection images, landscape-oriented images (larger width than height) produce the best results for Empire's collection page.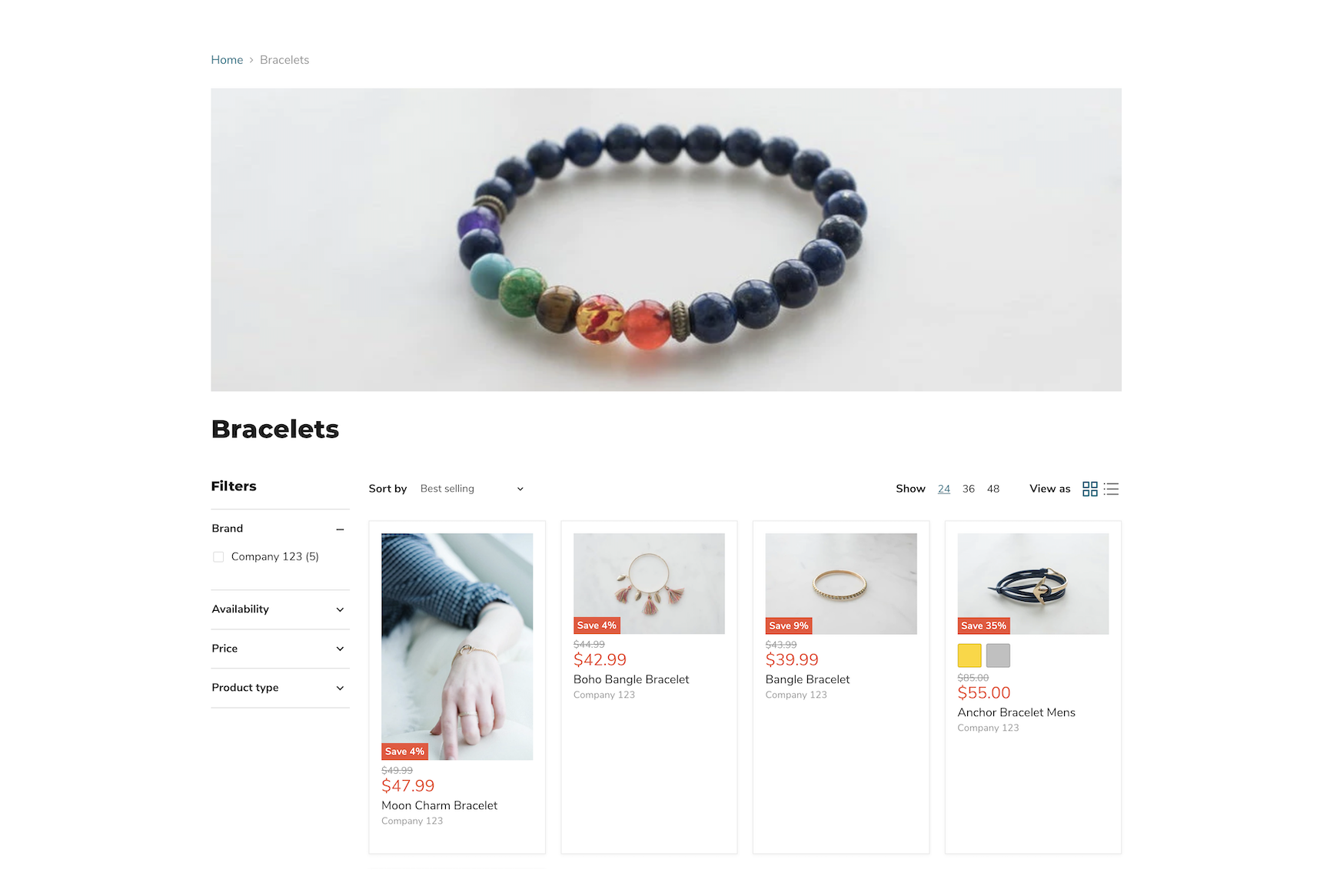 Adjust products per page and row
Select 24, 36, or 48 with the Product per page setting.
Use the Products per row dropdown to select either 3 or 4. The horizontal sequence of product cards will reflect this setting for most window sizes.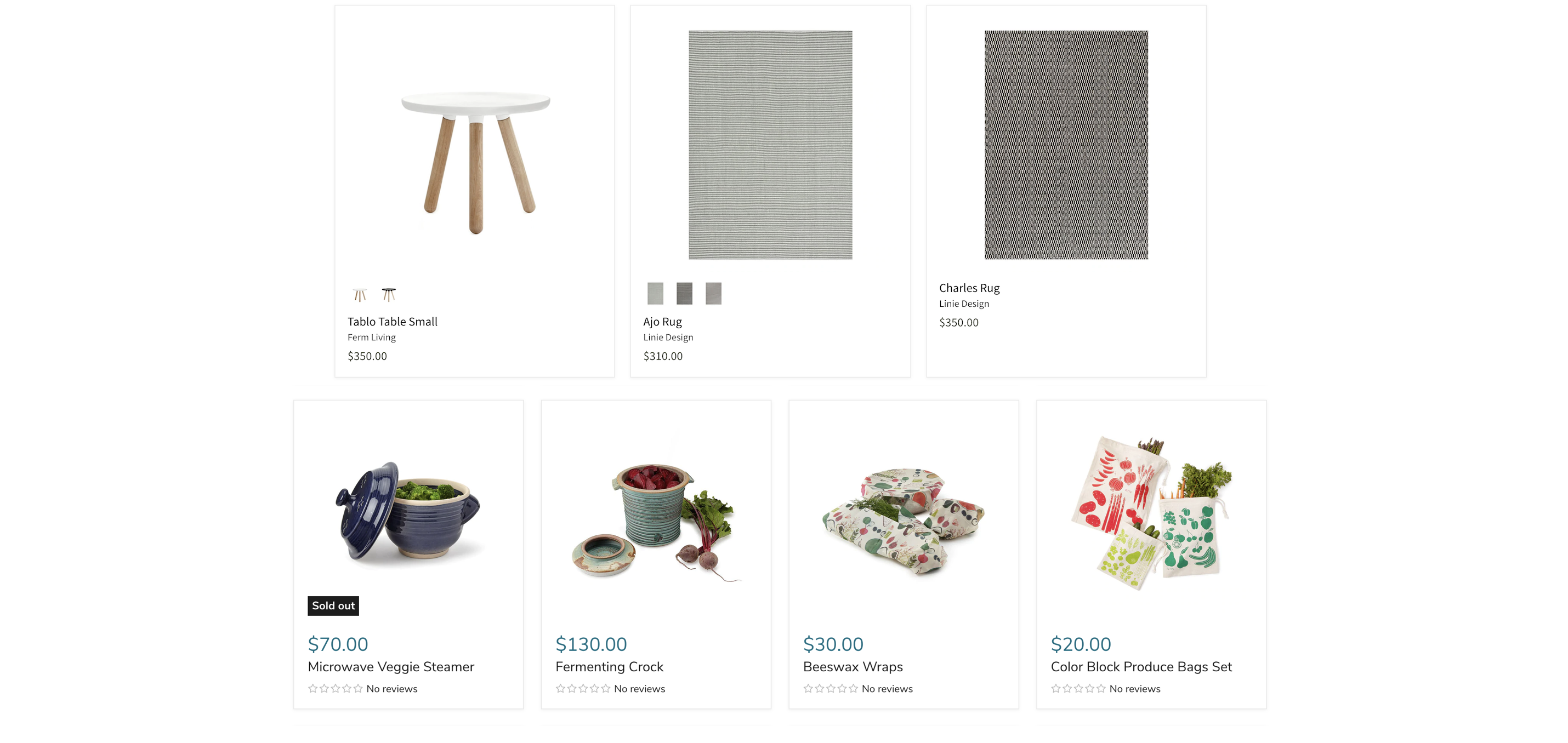 Set the product grid to list view
Part of the Utility bar allows customers to switch between the default Grid and alternate List views. If the List view suits your storefront, consider settings the Default view to List.