Setting up a Mega menu (also known as a mega-nav, mega navigation, etc.) for the Empire theme takes place in the Navigation settings and theme editor. 
Use the Navigation admin to create a dropdown menu, then connect a mega menu block and include images for the mega menu.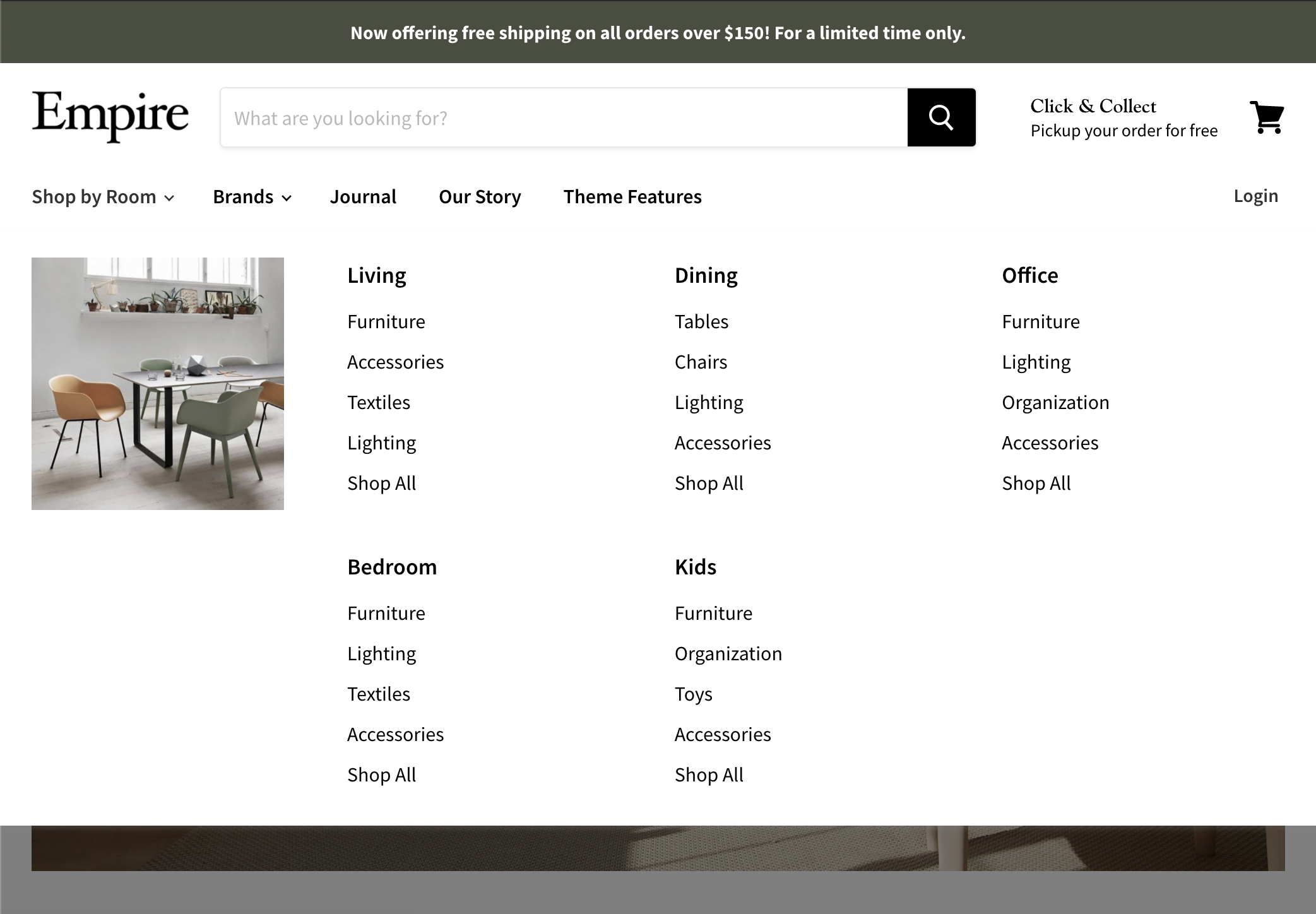 Connect a mega menu block
In the theme editor (Customize), click the toggle beside Header in the left sidebar. Click one of the two preloaded Mega menu blocks to open its settings. Add more by selecting (+) Add block.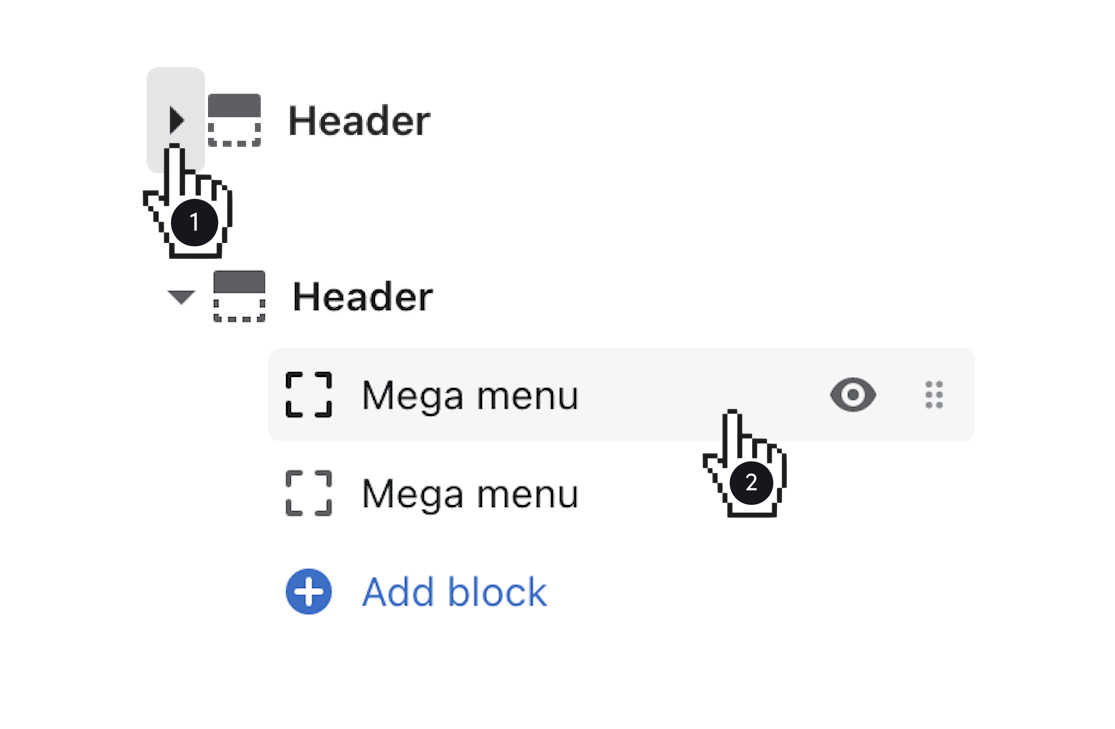 Choose the menu item with the nested dropdown and add its title to the Mega menu trigger. For example, if Catalog is the menu item, then enter Catalog into the provided field.
This feature is limited to letters included in U.S. Standard QWERTY Keyboards. The platform is unable to recognize characters and symbols from other alphabets or scripts, such as Cyrillic or Kanji. Confirm you are using standard characters from the English alphabet for the best results.
Include images, text, and links
Use the optional Custom image 1 and Custom image 2 to include images within the mega menu. 
Click Select image to locate and apply the image.
Use the Text and Link fields to add copy and link your customers to specific pages.
Adjust the Position and Size dropdowns to control the position and size of the images in the mega navigation.