Tags are organized alphabetically by the platform, so the Collection page filters would also follow this sequence. With Empire, use this theme editor feature to reorder groups and reorder tags according to your own sequence.
This feature is only compatible with the theme's legacy tag filtering system. Adjustments made to this setting won't influence the order of Shopify's faceted filtering system.



Access the collection page filter settings
In the theme editor (Customize), open the page selector
Select Collections, then Default collection

In the left sidebar, select Filter below Collection pages
Reorder groups
Scroll down to the Group order field and begin adding the filter group names in the preferred order.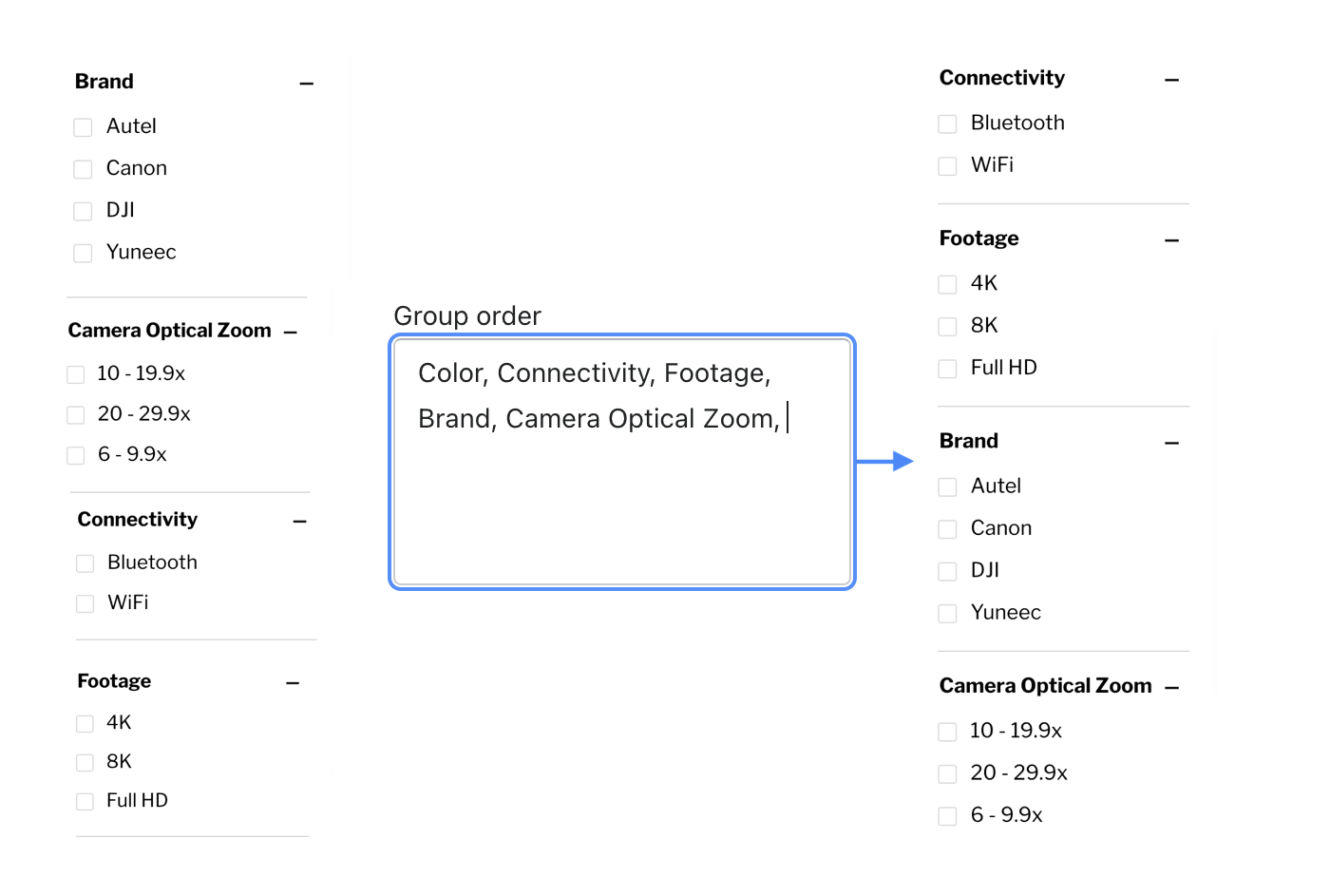 For example, if there are three groups on a collection page for Size (Size_Small, Size_Medium, Size_Large), Color (Color_Red), Price range (Price range_1.99-9.99), you could rearrange these to put Price range first by adding "Price range" to the Group order field.
Reorder tags
Rearrange the tags listed under groups with the Tag order field. Similar to the Group order field, the Tag order field is used to identify a new sequence for the listed tags (as opposed to the default alphabetical order).
Add the tags in the preferred order, using the full tag as it appears in the Products admin. For example, if there are tags for size:
Size_S, Size_M, Size_L, Size_XL

These would appear in alphabetical order (L, M, S, XL). To change these to order for ascending size, add these to the Tag order field in the preferred order.