Storytelling is a powerful tool in commerce and your brand deserves to be told in the best way possible. Editions includes a Story page template to build an impressive "about us" page with dynamic, customizable sections.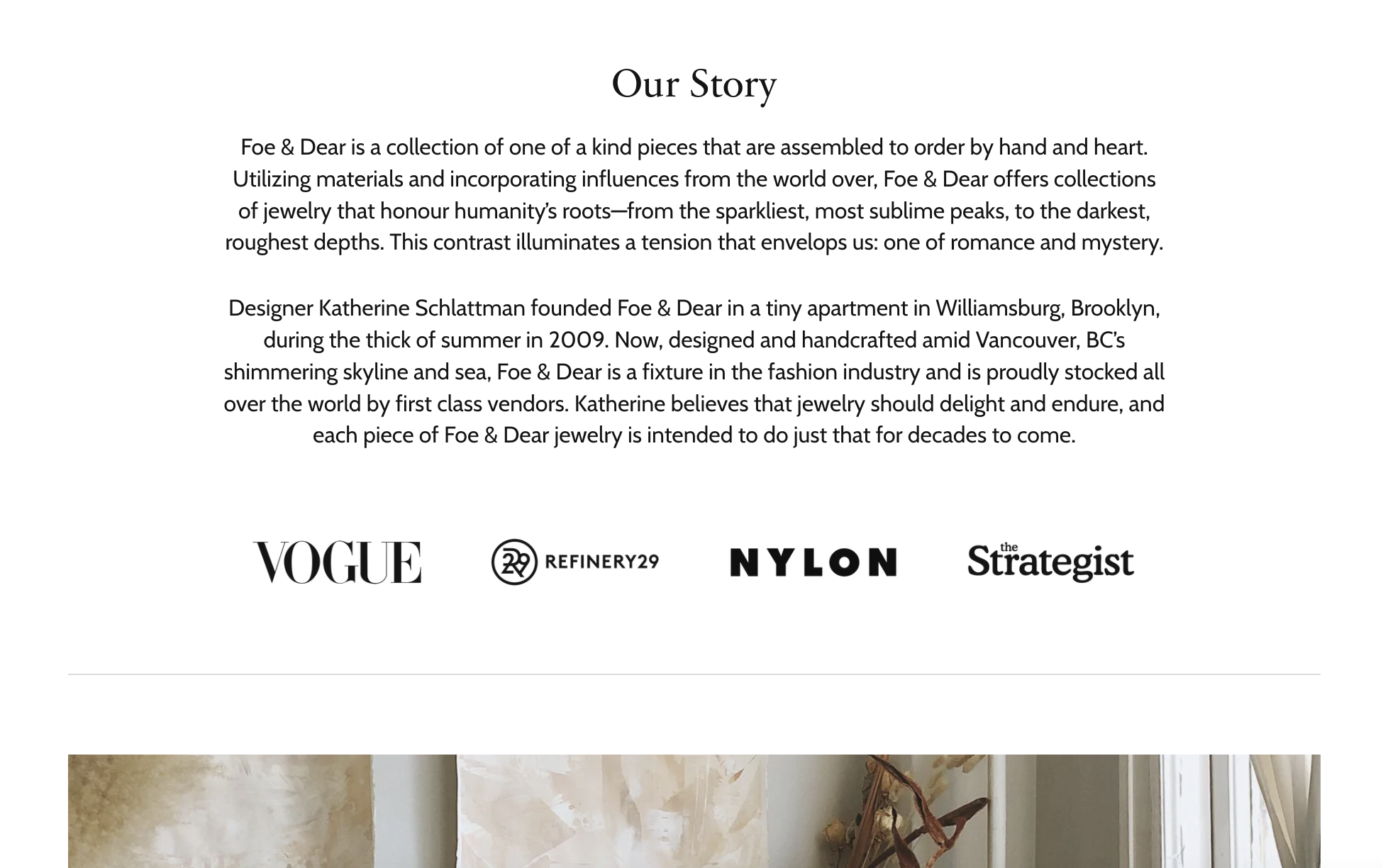 Add a new page for the template
Start by creating a new page in your Shopify admin, then add a Title. Select the our-story option from the Theme templates dropdown, then Save.
The templates available here are the page templates included in the published theme only. Templates for unpublished, draft themes can be customized through the theme editor, but cannot be assigned to static pages until the theme is published.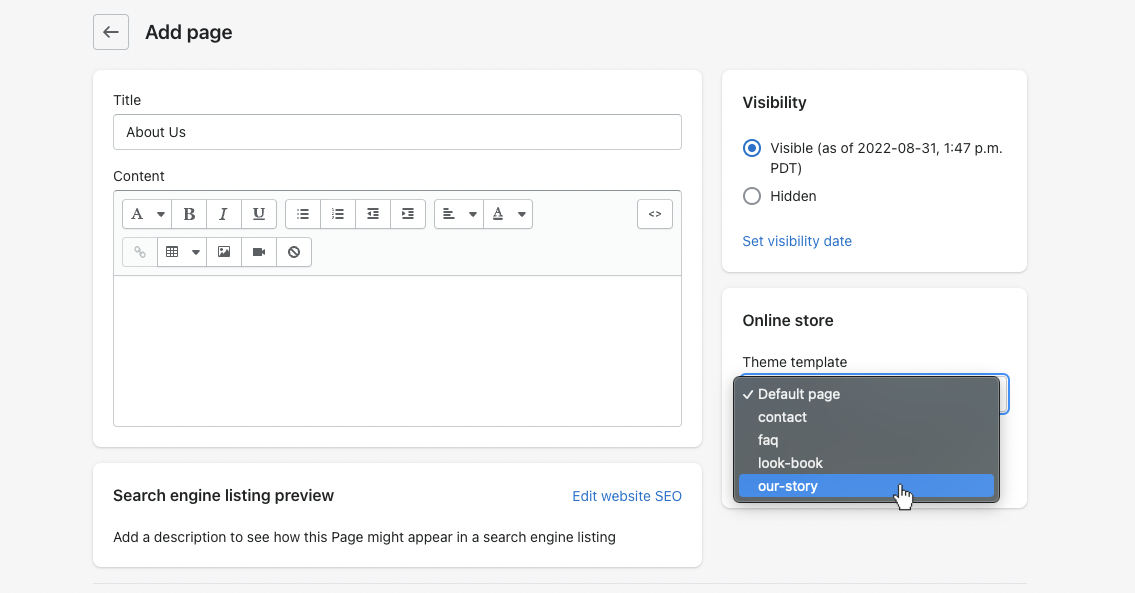 The Story page features are added outside the Pages admin, but you can add Content to appear above the template's features if needed. To customize the template features, navigate to the theme editor.
Customize the template features
Once you have saved the new page, navigate to the Story page through the theme editor. Use the page selector dropdown to open Pages, then our-story.
General template settings
Click Our story page in the left sidebar to open the general settings for the template.
Select Regular, Wide, or Full Width for the Page width.
For Text alignment, align your text to the Left, Center, or Right.
Customize preloaded sections
The Story template provides some recommended sections to get you started.
Customize the Video, Slideshow, Rich text, Image with text, Logo list, Map, and Newsletter sections.
Add more by clicking (+) Add section. Delete a section by selecting Remove section.