Social media presence is more important than ever and each theme provides link fields to connect social media accounts. Connect URLs to display on the storefront with branded icons matching your styling settings.
Use the theme editor to customize social media in theme settings and update to the latest version for more social media links.
Looking to display content from your social media? Consider our tips for displaying social feeds.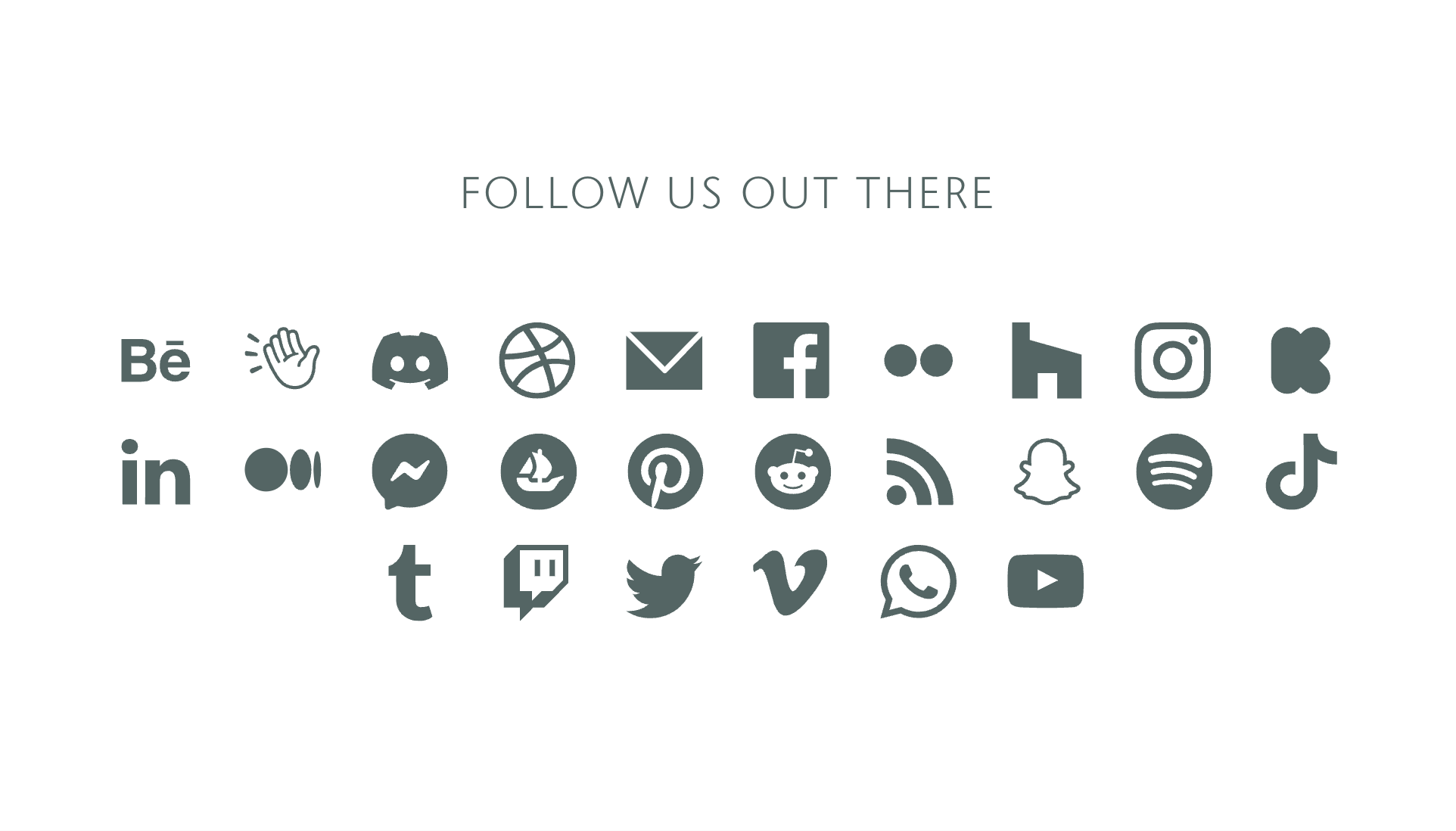 Customize social media in theme settings
In your theme editor (Customize), open Theme settings, then Social media.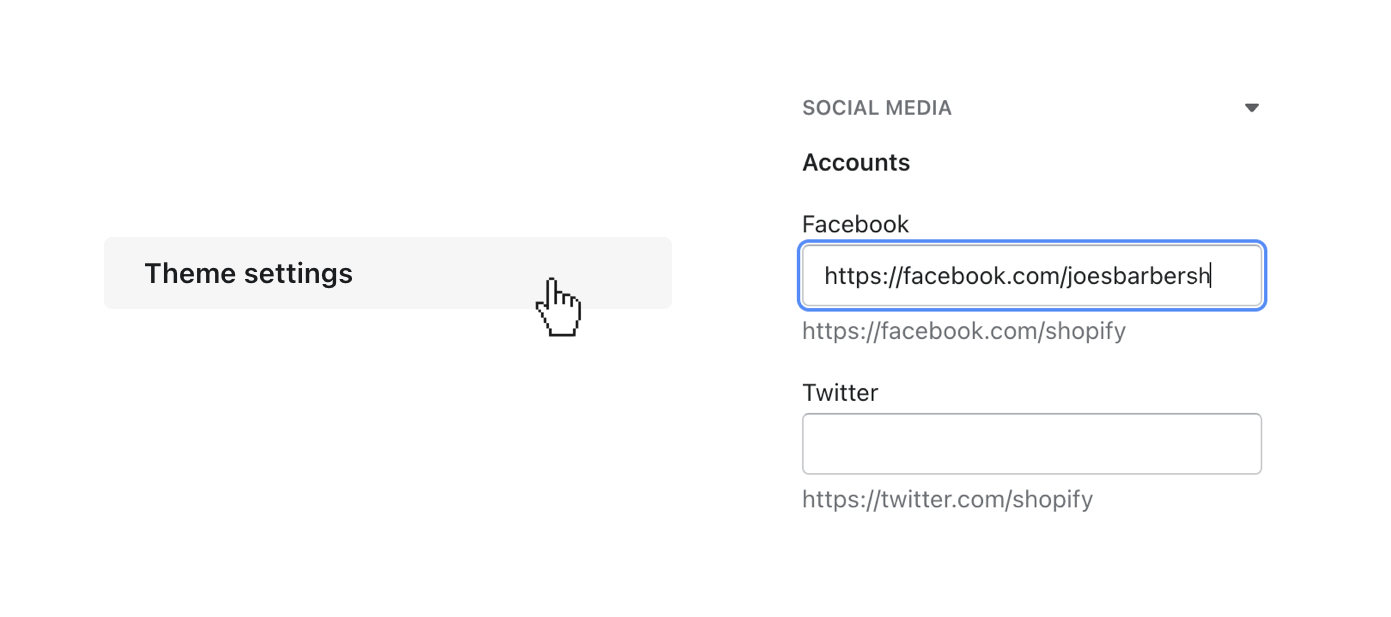 Enter your brand's social media links for all that apply.
Customers will use these links to interact with your brand, so confirm they are accurate and avoid using placeholders such as facebook.com/shopify.
Update to the latest version for more social media links
The latest versions of Atlantic, Editions, Empire, Grid, and Tailor include the most social media link fields and icon sets.
These themes include fields for:
Facebook
Twitter
Instagram
TikTok
Snapchat
Pinterest
Tumblr
Vimeo
YouTube
LinkedIn
Facebook Messenger
Spotify
Discord
Reddit
WhatsApp
Dribbble
Twitch
Clubhouse
Behance
Flickr
Houzz
OpenSea
Email
RSS
Kickstarter
Medium
Display a social feed on your storefront
Consider these recommendations for showcasing your social media content through your Shopify store.
Twitter
Merchants using Empire, Startup, Atlantic, or Pacific have the option to use the built-in Twitter feed section.
Simply add the section or activate the feature, then add a Twitter handle to connect and display the latest tweet(s).
Instagram
To display an Instagram feed on your storefront, select and install an Instagram feed app.
Visit the App Store to add an app for Instagram.
We recommend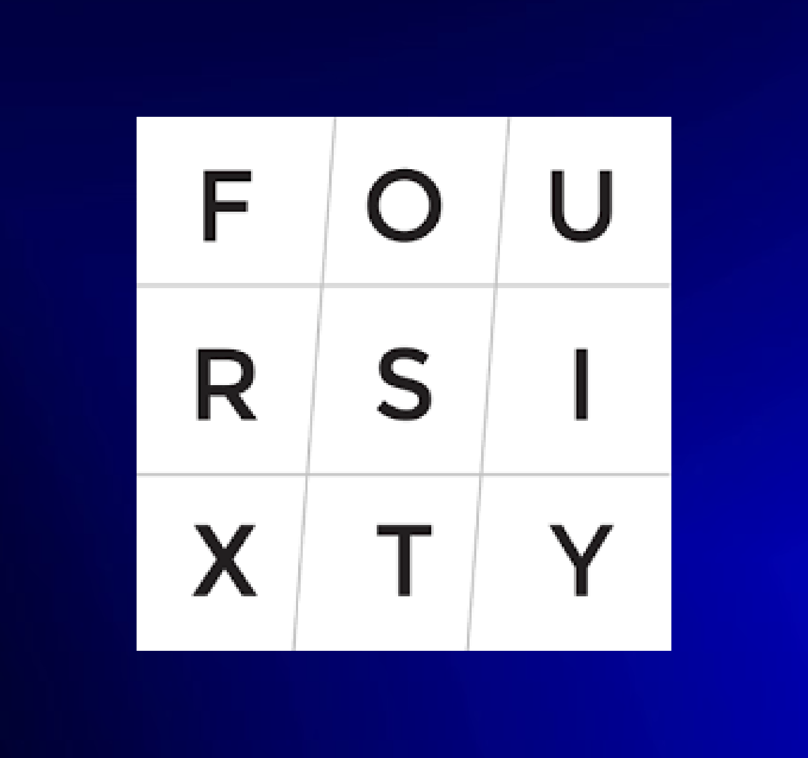 TikTok
TikTok is a much more recent platform so there are fewer options available in the App Store for displaying TikTok content.