Enabled by default, the Quick add feature is a stylish alternative to the conventional Quick shop modal in most themes. Customers can view option combinations, learn more about the product, and add it to their cart without leaving the page they're on.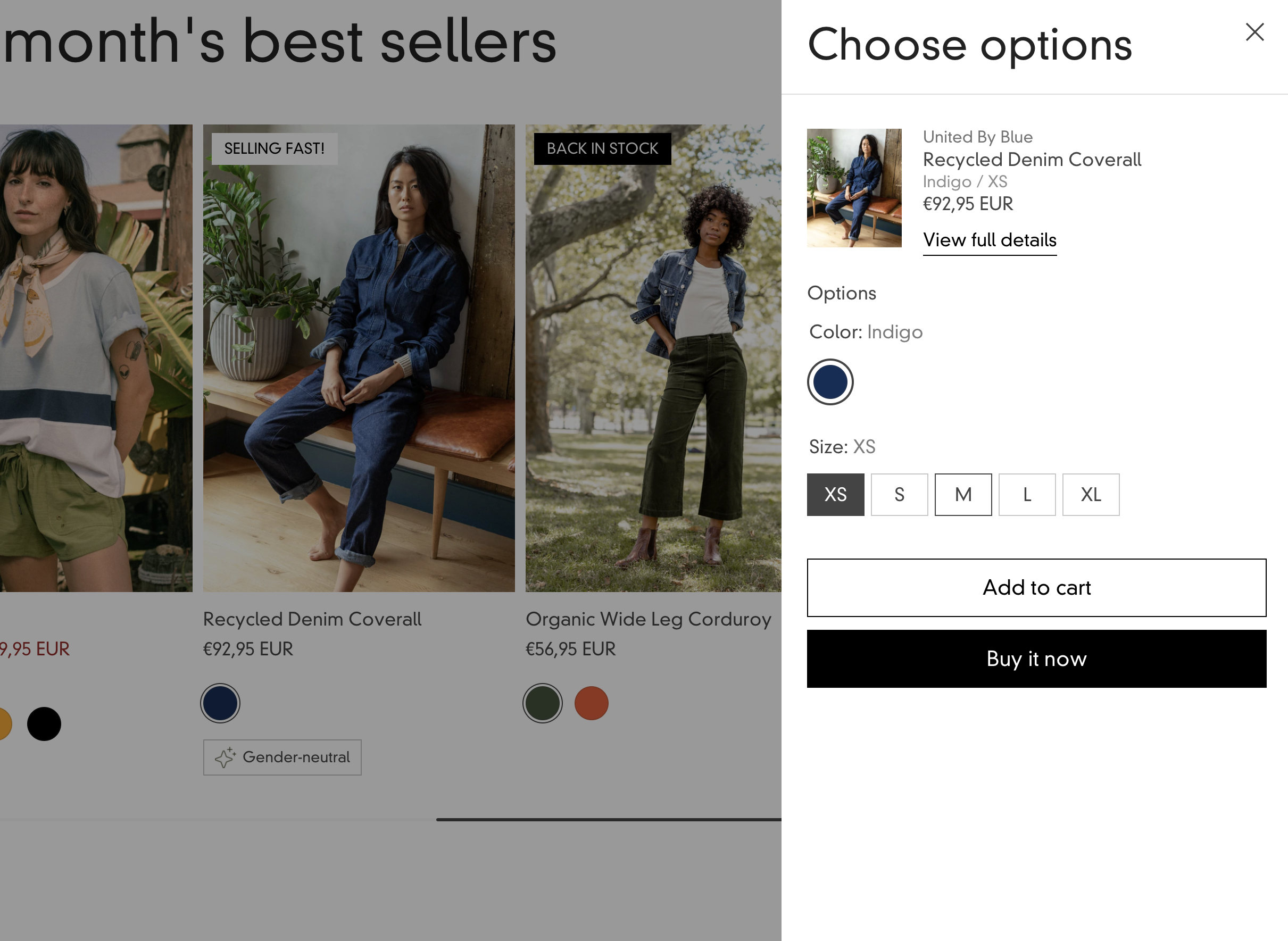 Enable or disable in theme settings
In the theme editor (Customize), select Theme settings, then Product grid.
To enable confirm the Enable quick add setting is activated.
To disable, click the checkbox to deselect Enable quick add.
Customize quick add content
To customize the features of the Quick add feature, use the page selector to open Products, then quickshop.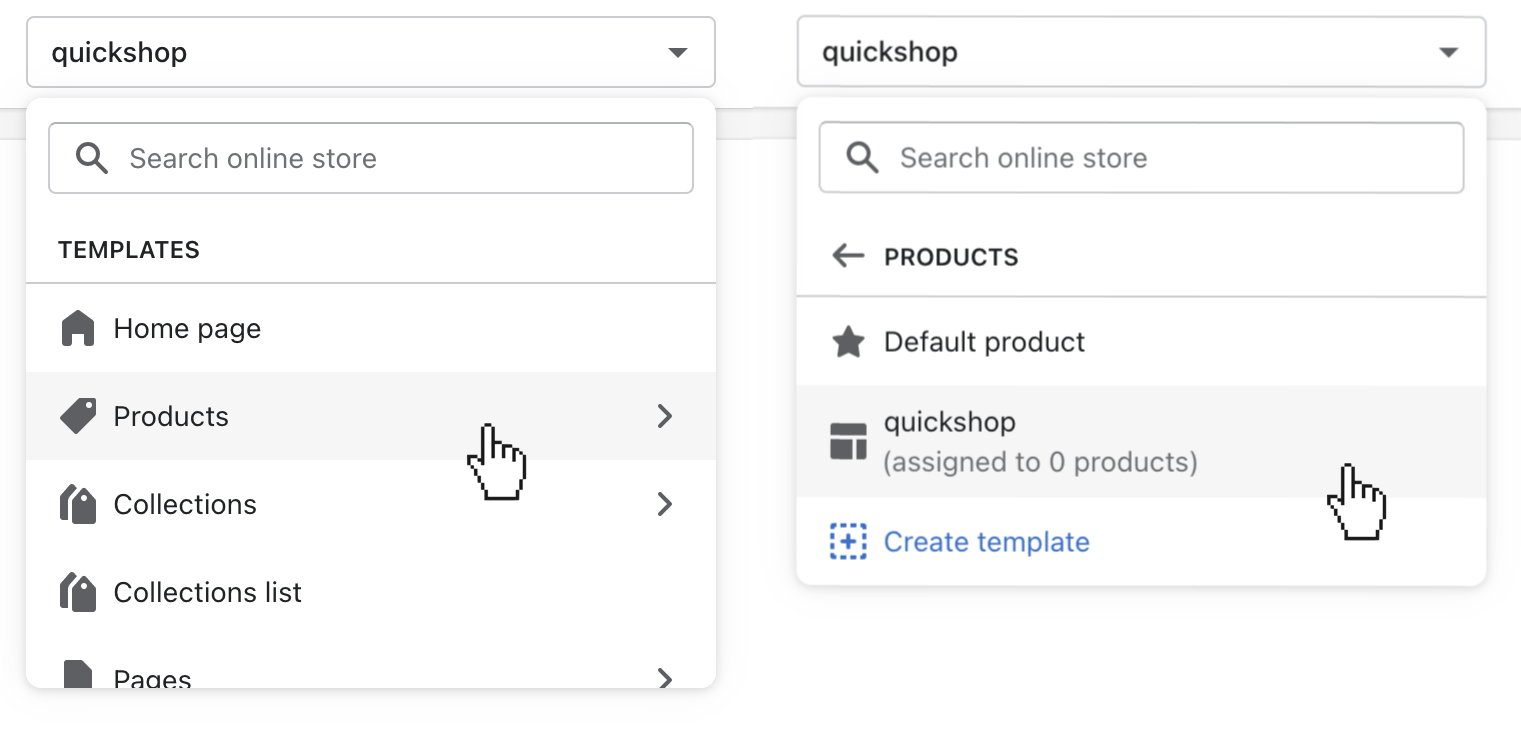 Click the toggle beside Quick add in the left sidebar to reveal its blocks.