Included in Tailor's product page template and Featured product section, the Product upsell block connects customers with selected products that complement, enhance, or resemble the product being viewed.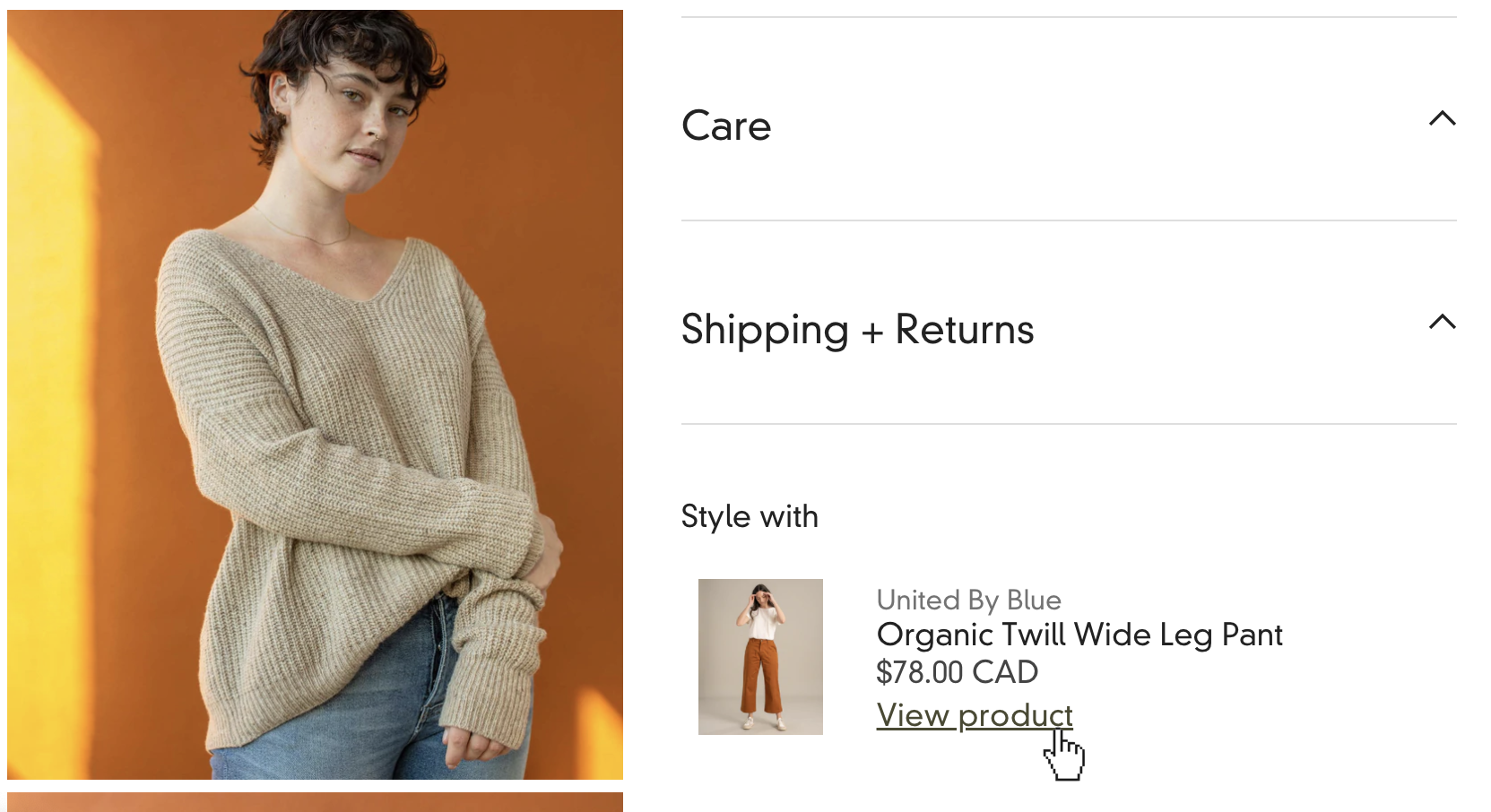 Add a product upsell block
In the theme editor (Customize), use the page selector to open Products, then Default product.
In the left sidebar, click the toggle beside Product page to reveal the blocks, then (+) Add block to locate Product upsell.
Open the Product upsell block (Style with) to customize its content.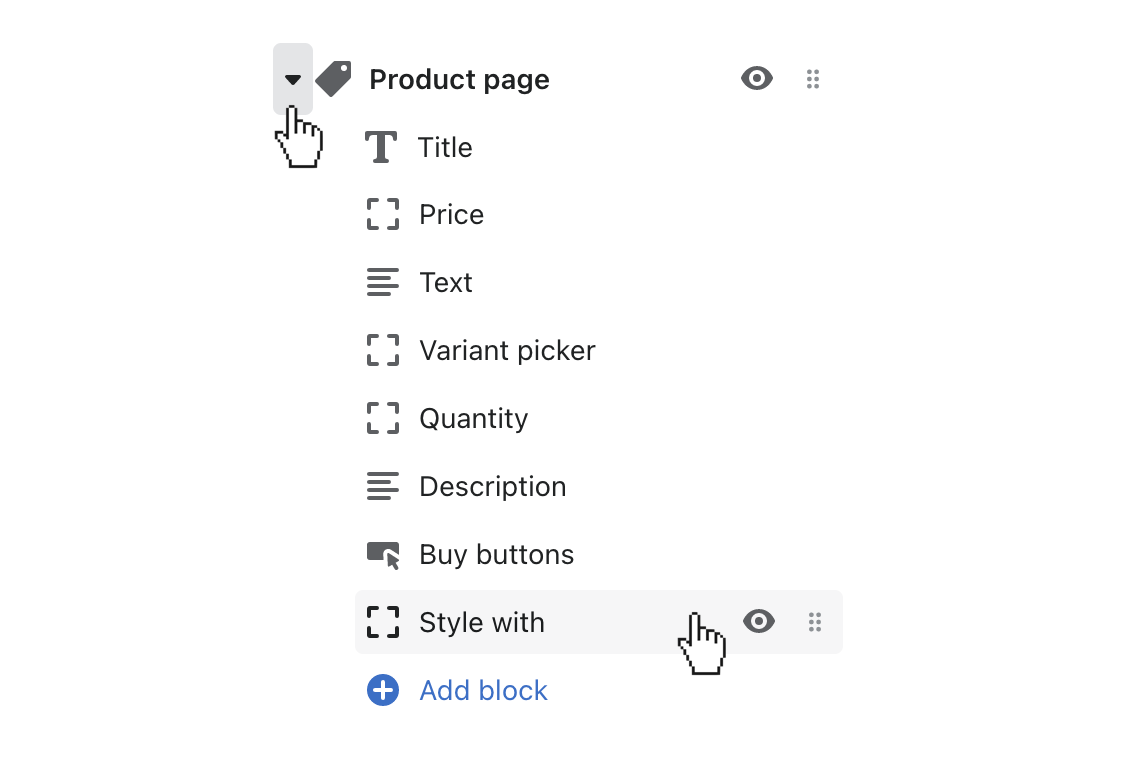 Show as tab
Consider displaying the feature in an accordion-style container by activating Show as tab. If this is enabled, activate Show tab as opened by default to expand the container on page load.
Include a heading
Add a Heading using the provided field. Leave the field blank to exclude a heading.
Connect products
Connect up to four products by clicking Select product below Product 1, Product 2, Product 3, and Product 4.
Use dynamic sources to connect the Heading content with product metafields.