Tailor's product page template includes a distinctive Product label feature that combines text and image through customizable blocks. Similar to trust badges or product tags, product labels express key qualities, advantages, or perks of a product (e.g. Fair Trade).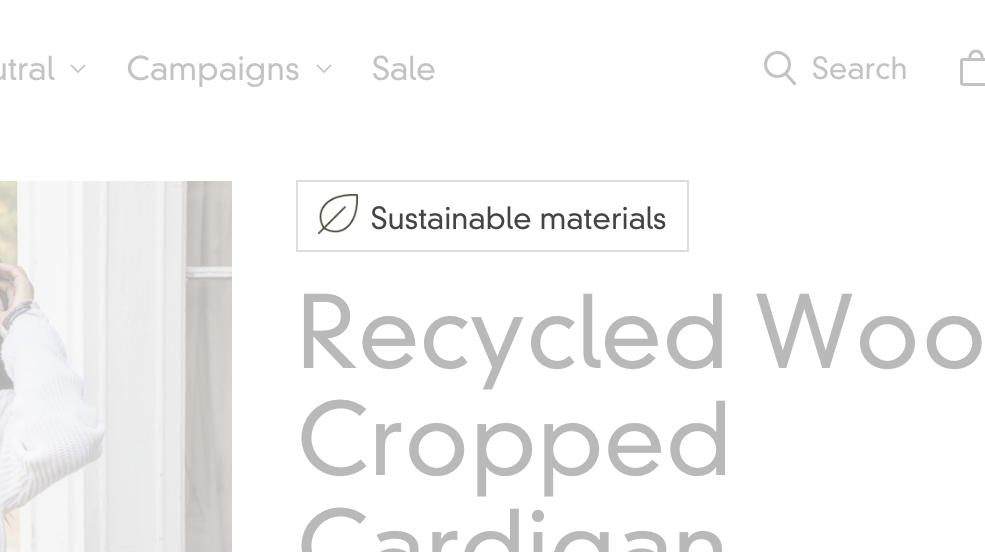 Customize the default product template
In the theme editor (Customize), use the page selector to open Products, then Default product.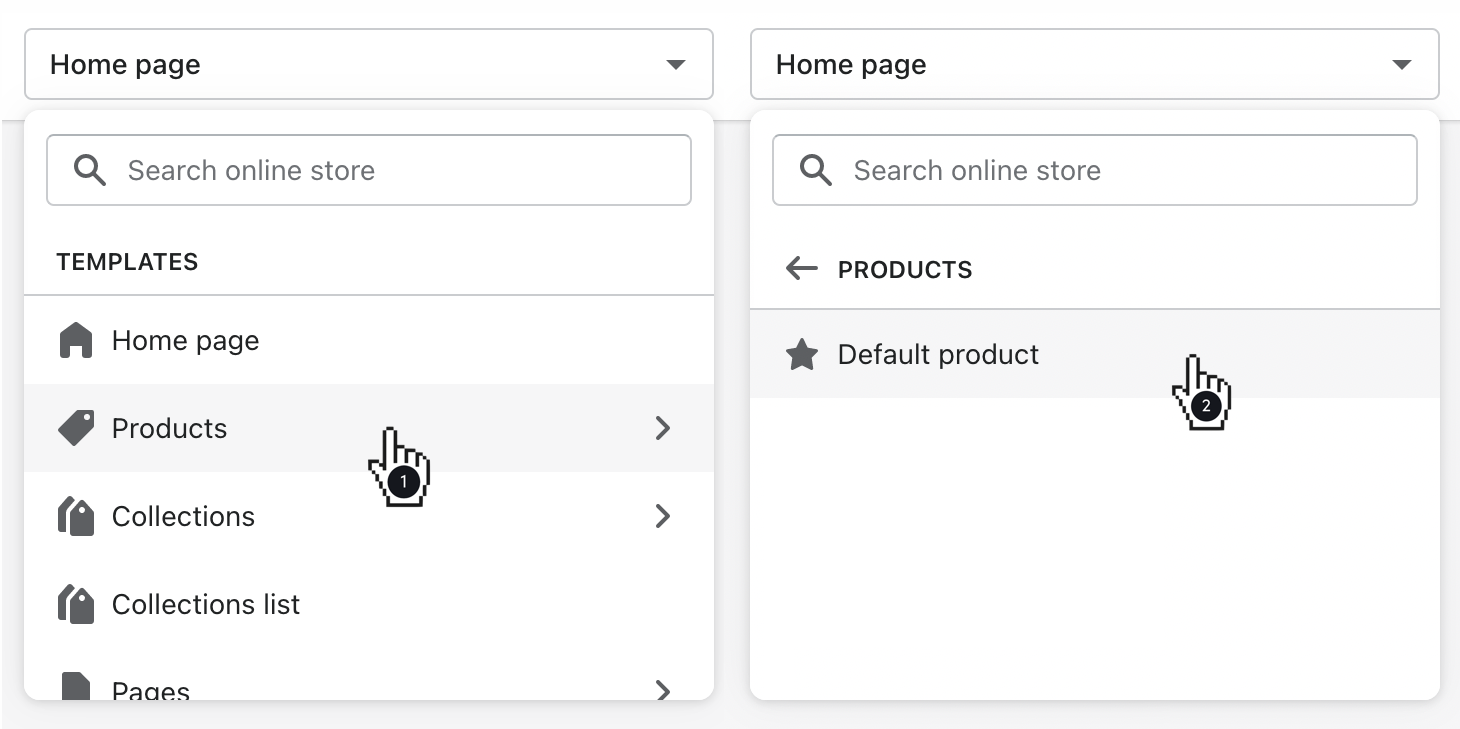 In the left sidebar, click the toggle beside Product page to reveal the product blocks.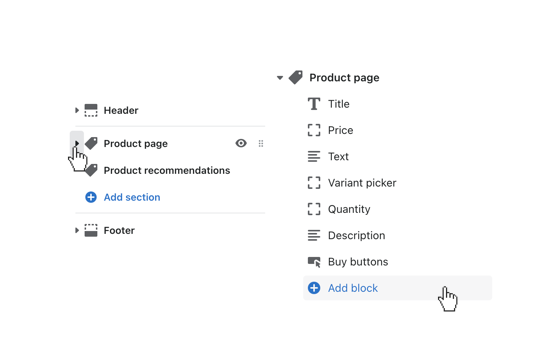 Click (+) Add block, then Product label. Click the block to customize its content.
Add image
Pair the label with an image or icon by clicking Select Image.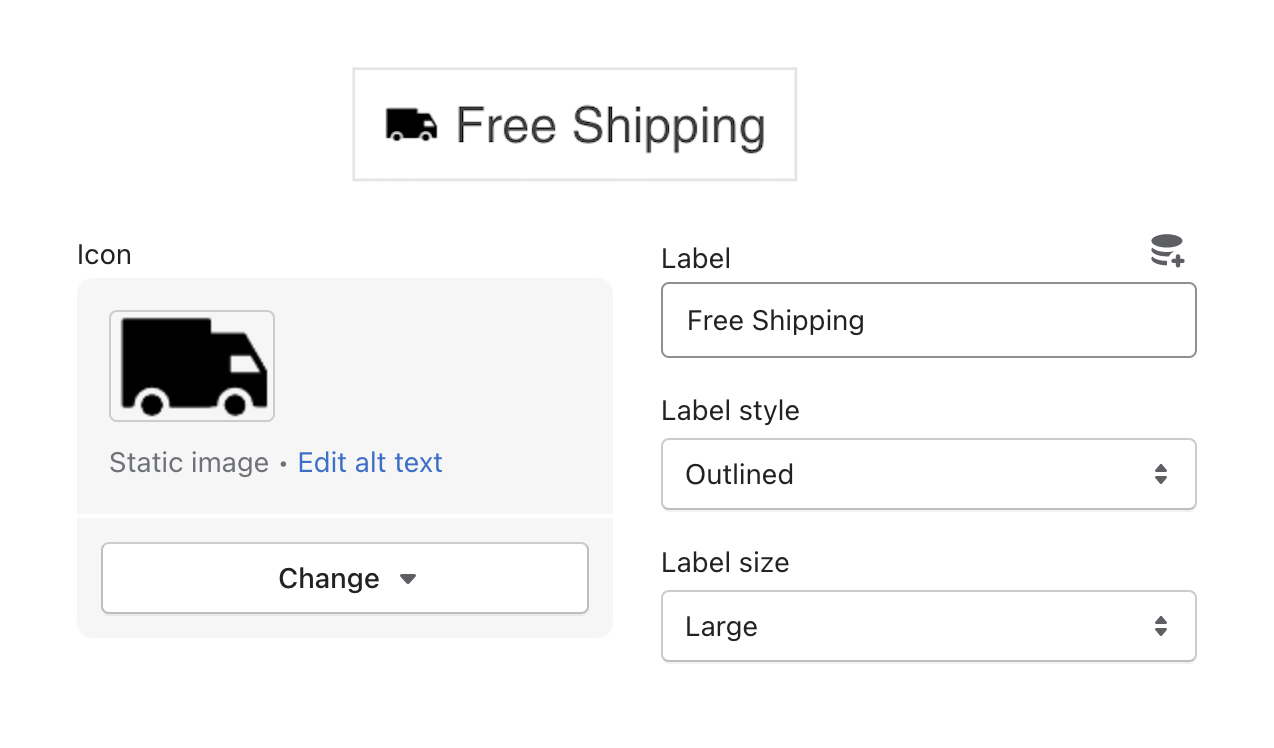 Use a small, square image (80 x 80px PNG) with a removed background for the best results
Add label text
Customize the Label using the provided field.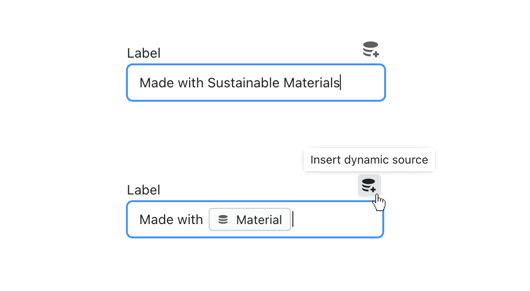 Connect a Single-line text metafield as a dynamic source to have separate content for different products  Learn more
Style the label
Select Outlined (wrapped in border) or Simple from the Label style dropdown.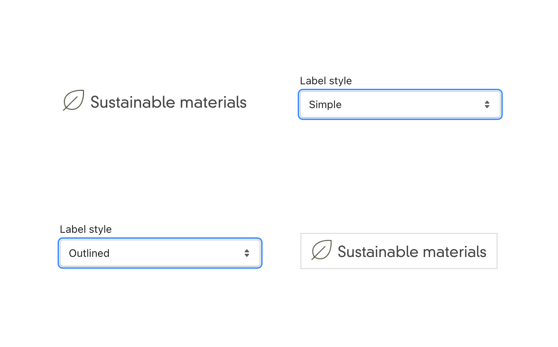 Adjust the Label size to Small, Medium, or Large using the provided dropdown.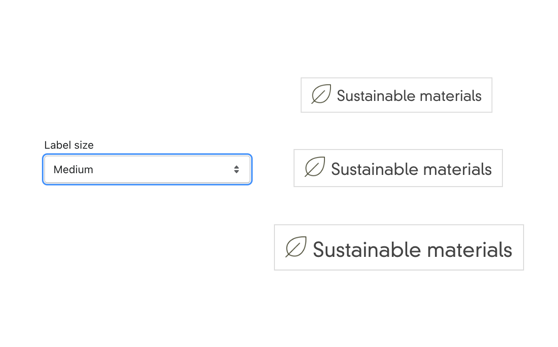 Position the block
Drag the Product label block up or down in the left sidebar to adjust its position on the product page.