Fitting guides (also known as size guides, size charts, etc.) are commonplace for apparel-focused storefronts. These pages provide confidence for customers to find products they want in the size that fits. Connect customers with a fitting guide page by customizing the product page template in the theme editor.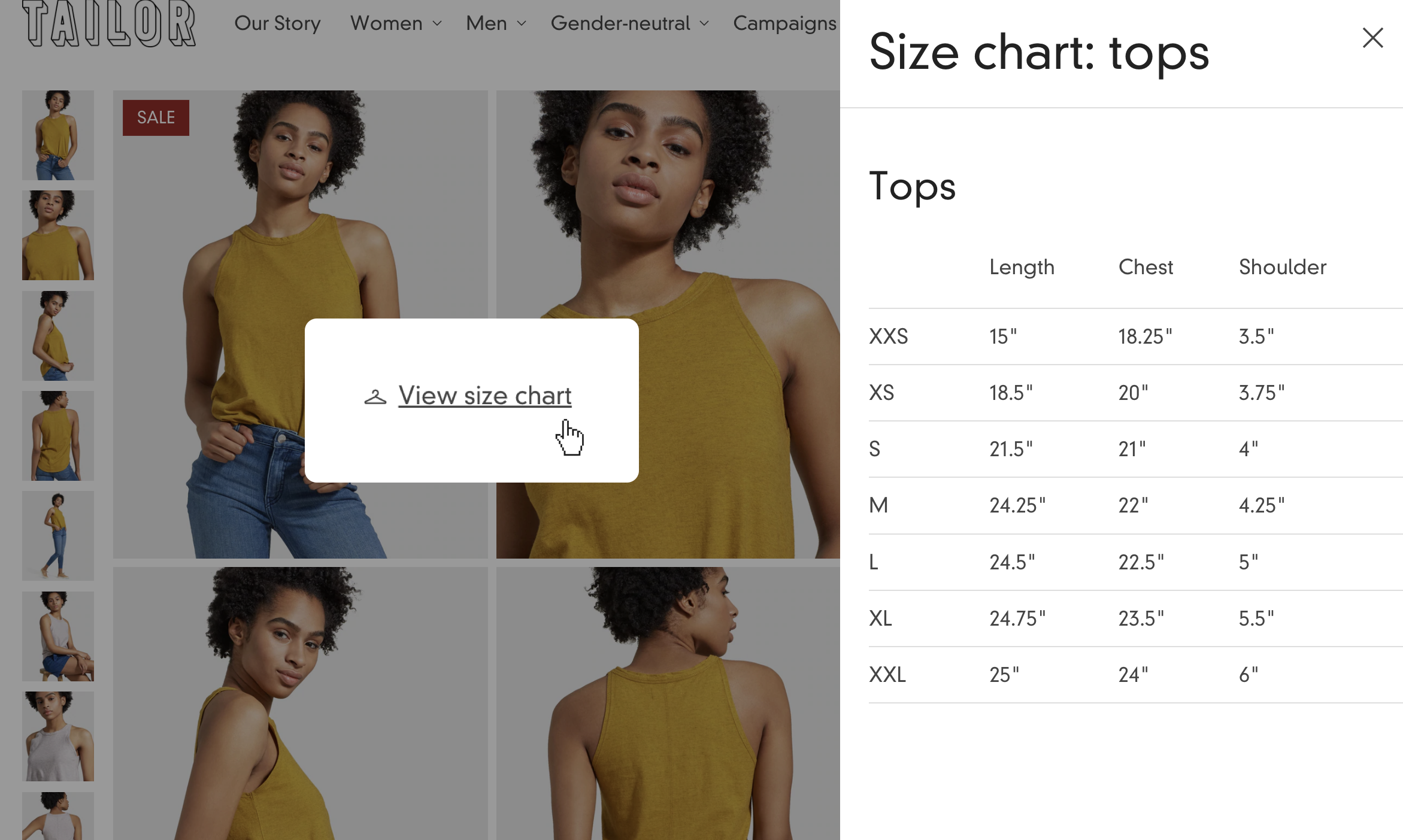 Create a fitting guide
If you haven't created a fitting guide yet, open the Pages portion of the Online Store admin.
Click Add page.
Add a Title for the page, then add Content.
Merchants often use the tables to present size info in a grid layout. Select Insert table to add a table.
Add your sizing information to the table.
Connect to product page template
In the theme editor (Customize), use the page selector to open Products then Default product.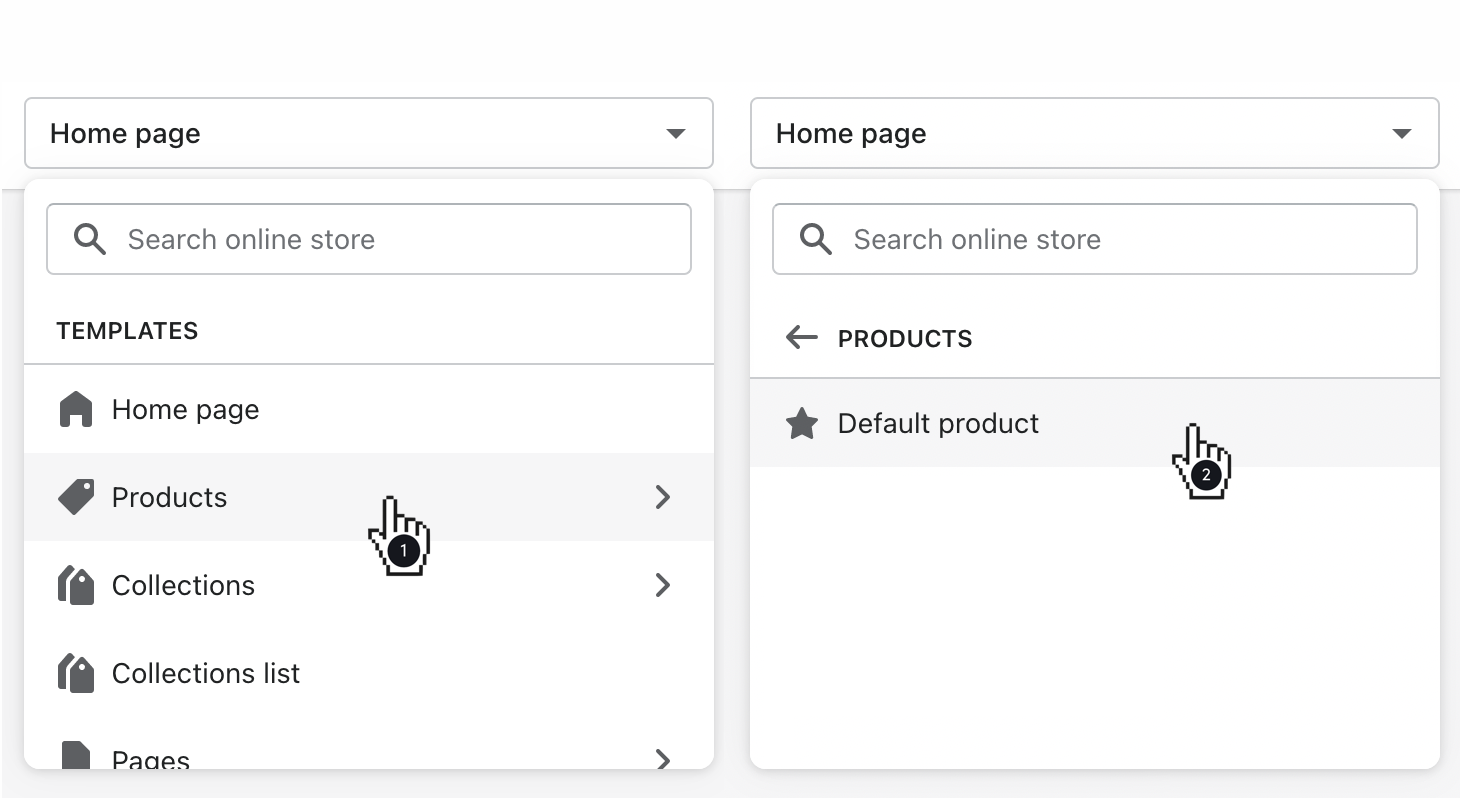 In the left sidebar, click the toggle beside Product page to reveal the blocks.
Add size chart block
Click (+) Add block, then Size chart.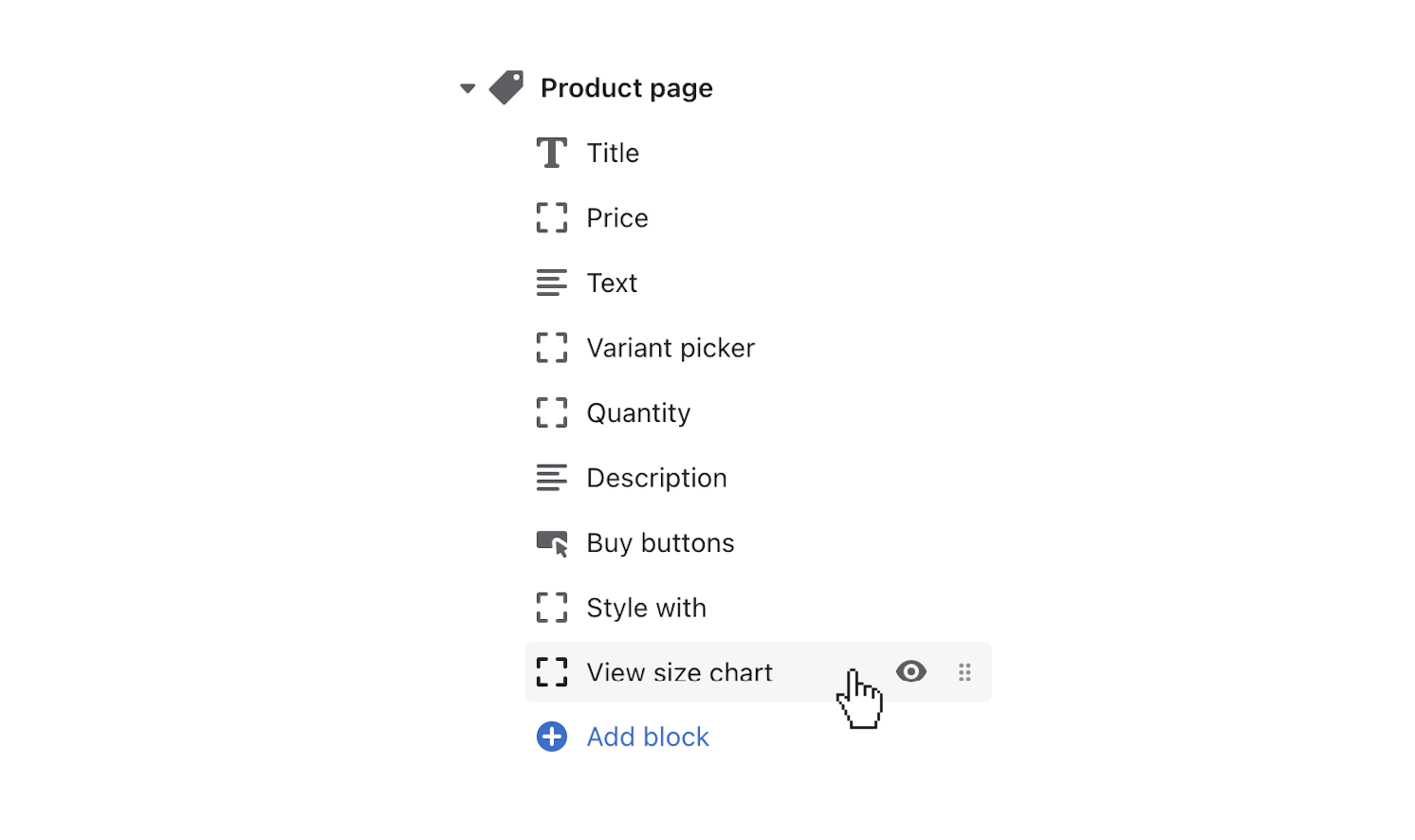 Open View size chart to customize its content.
Create label
Replace the default Label (View size chart) with the provided field.
Connect a Single-line text metafield as a dynamic source to have separate content for different products  Learn more
Select an icon
Select Coat hanger, Diagonal arrows, Ruler, Ruler (rotated), or T-shirt from the Icon dropdown.

Connect page
Click Select page below Page to connect the fitting guide.
Connect a URL metafield as a dynamic source to have separate links for different products  Learn more