Collection page filters have always been a key quality of the Empire theme. With Online Store 2.0's introduction of platform-based collection and search filters, Empire merchants benefit from more options for their storefront filtering.
Empire v6.0.0+ includes two options for storefront filtering: faceted filtering and tag filtering. Versions released before this are limited to tag filtering.
Update to Empire v6.1.0 to activate filtering for the Search results page, as well.
Update to Empire v6 to use platform filters
To use the Collection and search filters set up in Navigation, update to version 6 or later.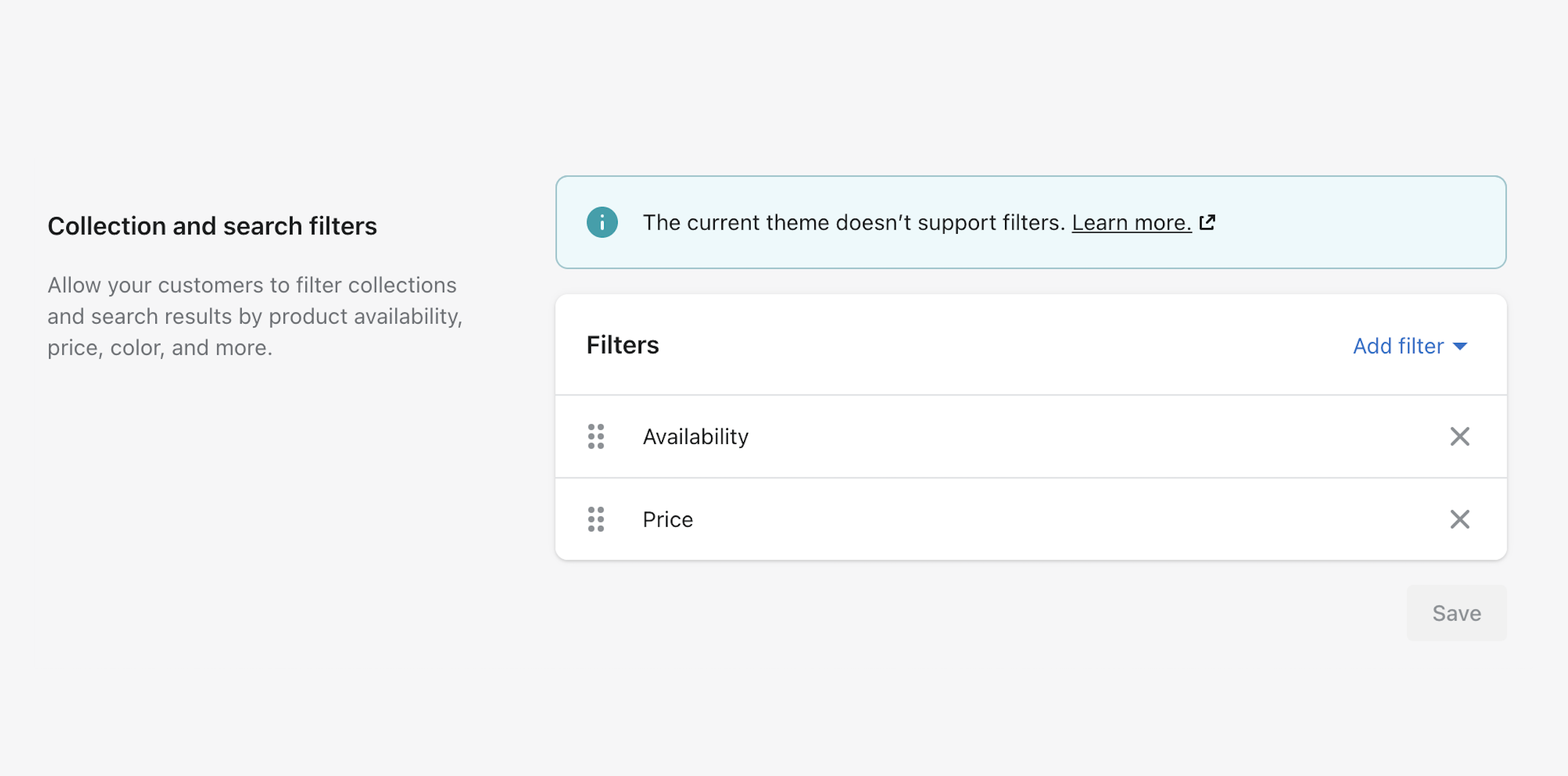 Add filters through the Navigation admin
Adjust filter type to use tag filters
By default, the platform-based filtering system will be enabled. To switch to the tag filtering, adjust the settings for the Filters block.
Open the theme editor (Customize)
Use the page selector to select Collections, then Default collection
In the left sidebar, click to open Filters (below Collection pages)
Below Filter type, select Tag filtering


Save
Activate filters for search results
Empire v6.1.0 offers storefront filtering for the Search results page. Customers can refine the search results by adjusting the filters set up in your Navigation admin.
These filters are platform-based and a separate system from Empire's Tag filter
Filters for the Search results page are enabled by default. If they are not visible on your end, confirm you are using the latest version then use the page selector to open Others, then Search.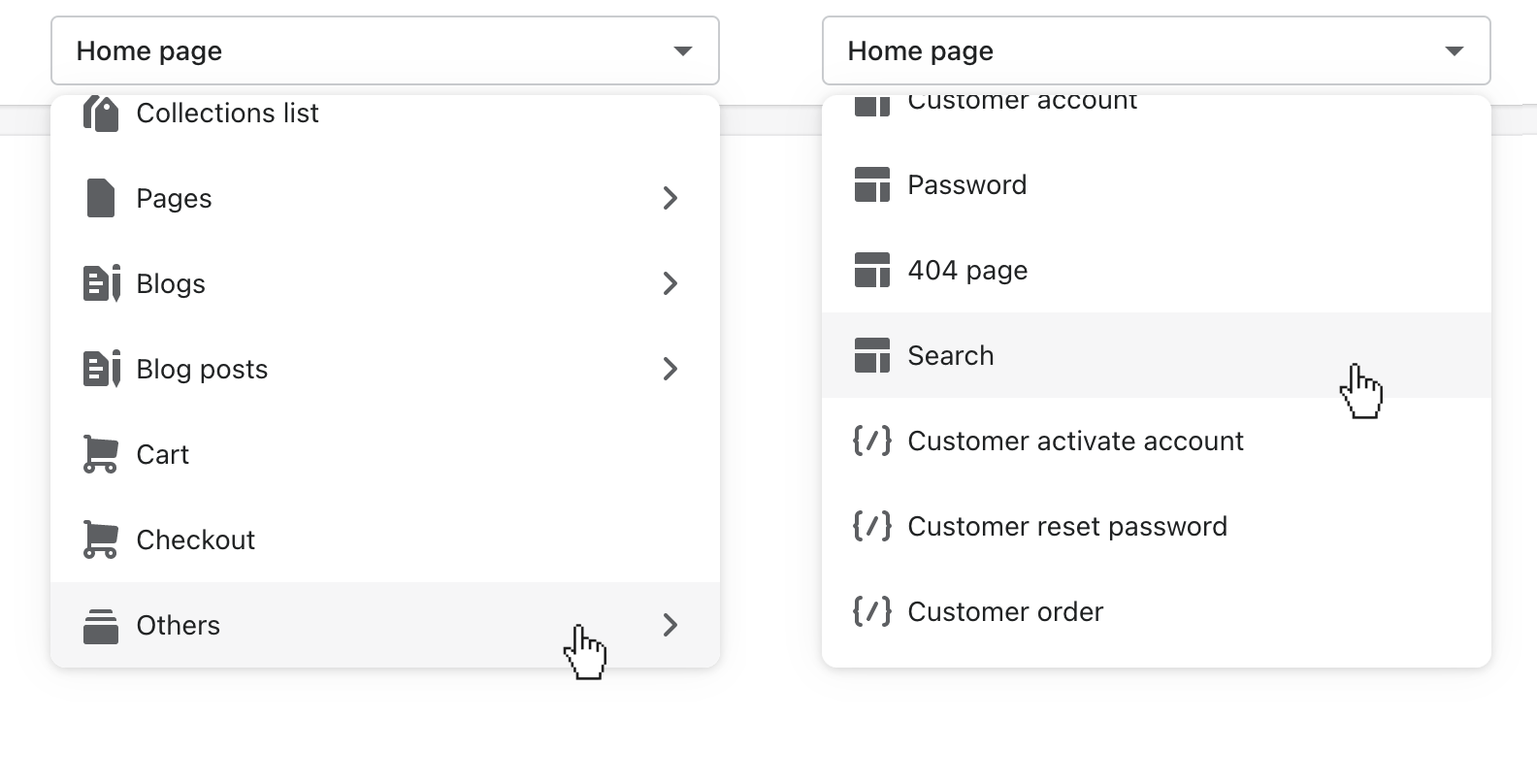 In the left sidebar, click the toggle beside Search results to reveal the Filters block.
If there is no Filters block, click (+) Add Filters.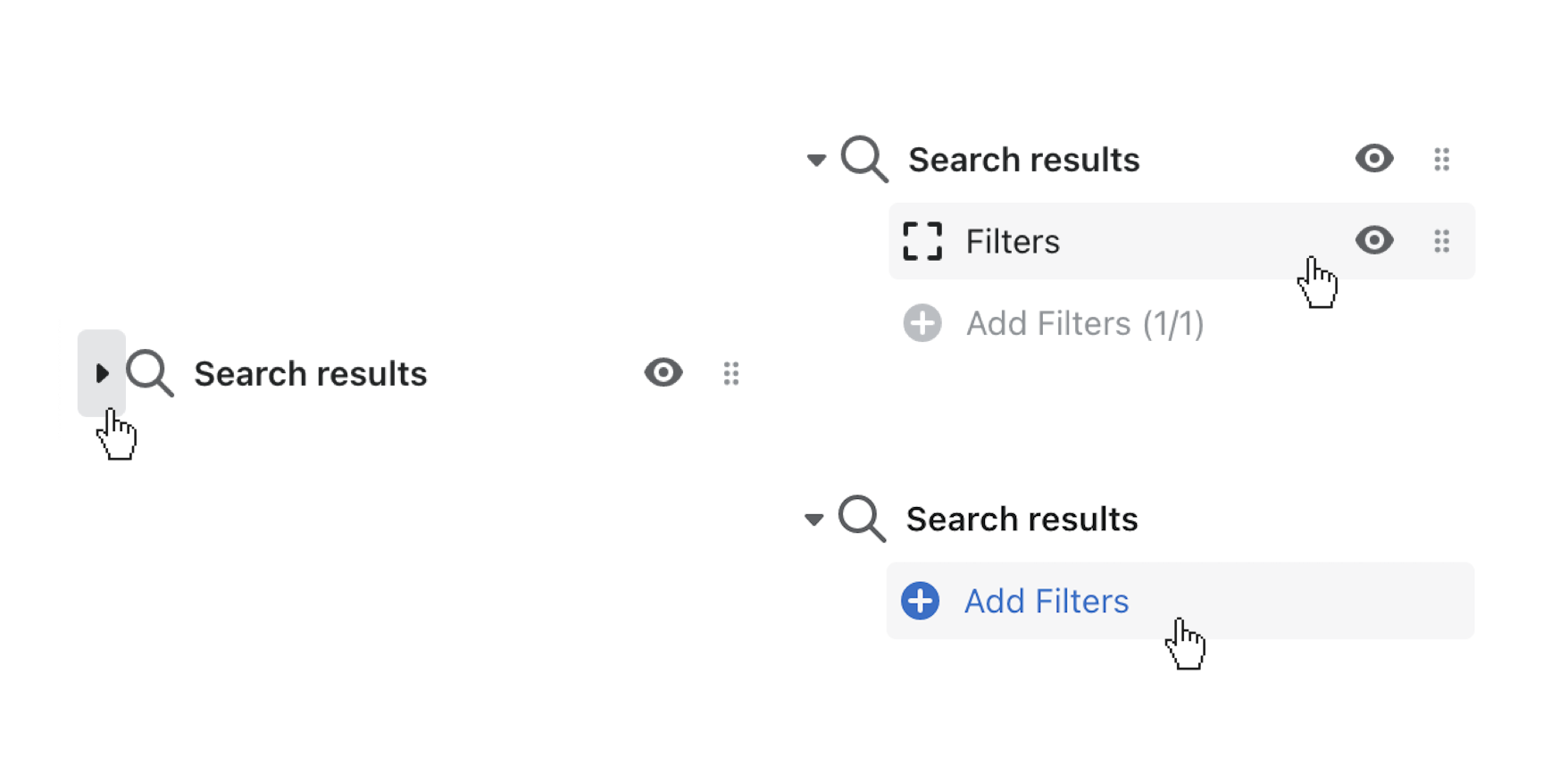 Filter settings for the search results page
Click the Filters block to open its settings.
Select an option from the Filter visibility dropdown to Expand all groups (all filters visible on page load), Expand the first group (only top filter visible before toggling), or Collapse all groups (all filters concealed before toggling).  
Activate Show product counts to gather the total number of products that apply to each filter option.