Shopify introduced Shop Pay Installments as a payment type in 2021, allowing customers to select between paying for a product in full or through a series of interest-free payments. To set this up, follow Shopify's guide.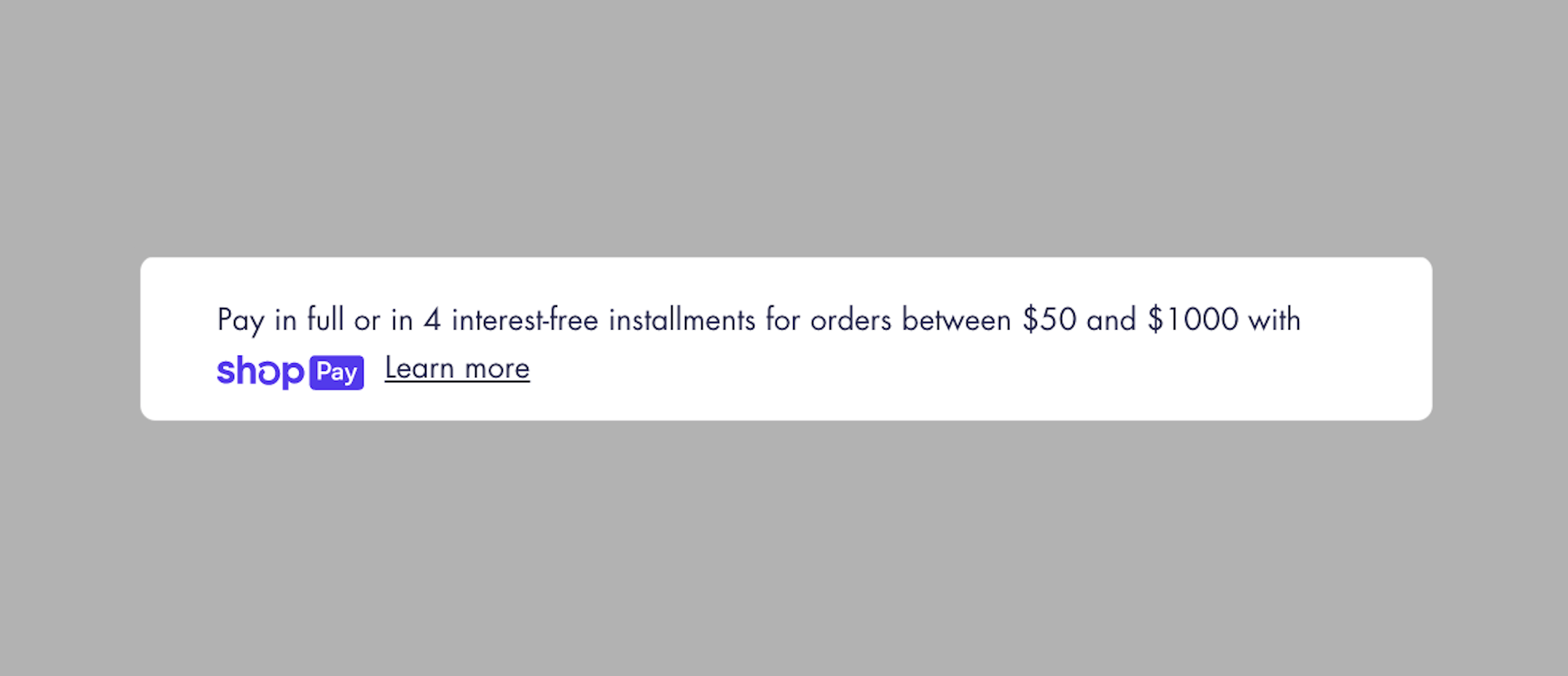 To include a Shop Pay Installments banner on product pages, confirm you're using a compatible theme's latest version or update your theme.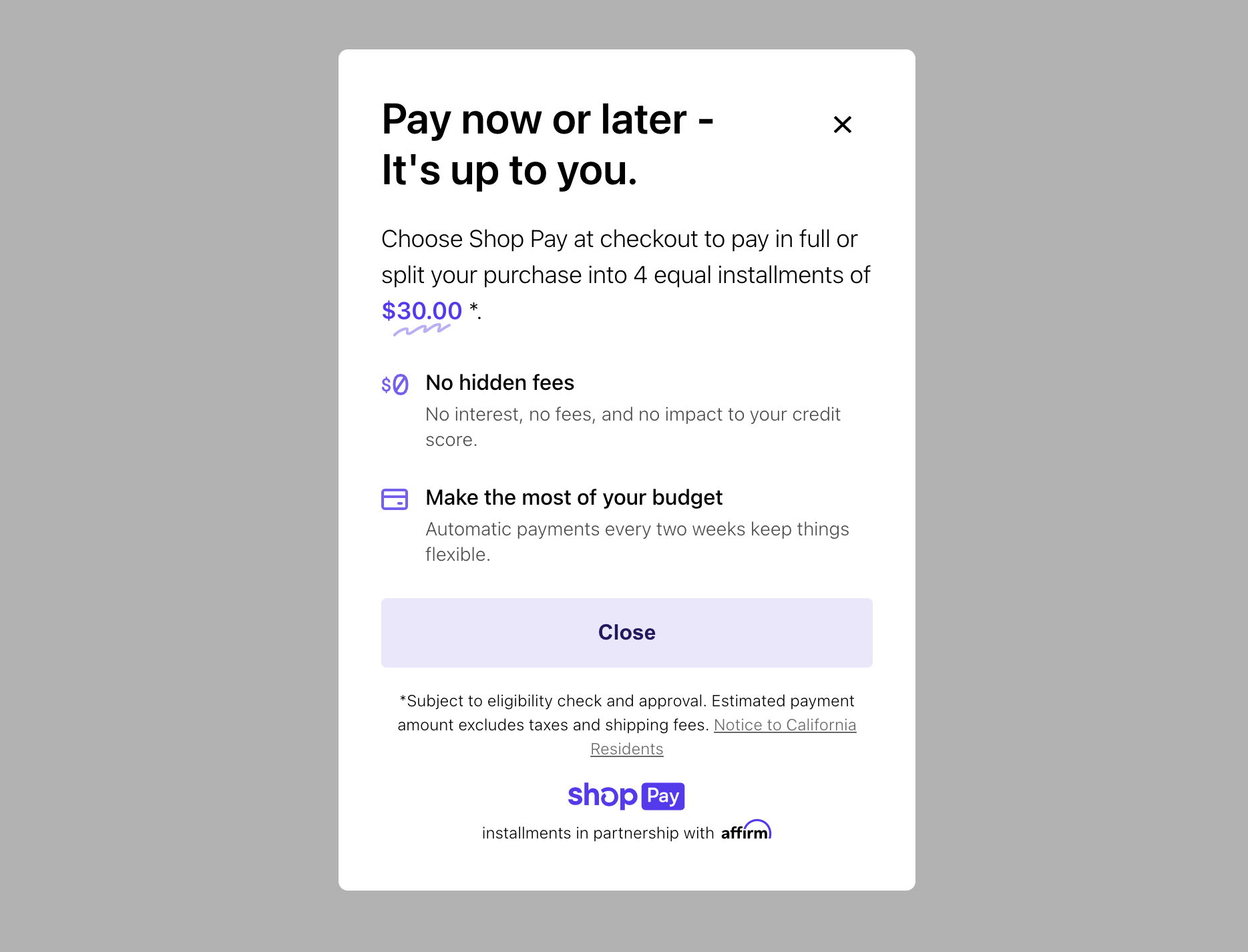 Confirm your theme is compatible and up-to-date
Check your theme version through the theme editor. If it is an older version (lower number) than the compatible theme versions, update your theme.
Compatible themes and versions