By default, Empire will automatically select the first variant for a product. If your customers would benefit more from choosing their variant without a default selection, consider disabling the Auto-select first available variant setting for the product page.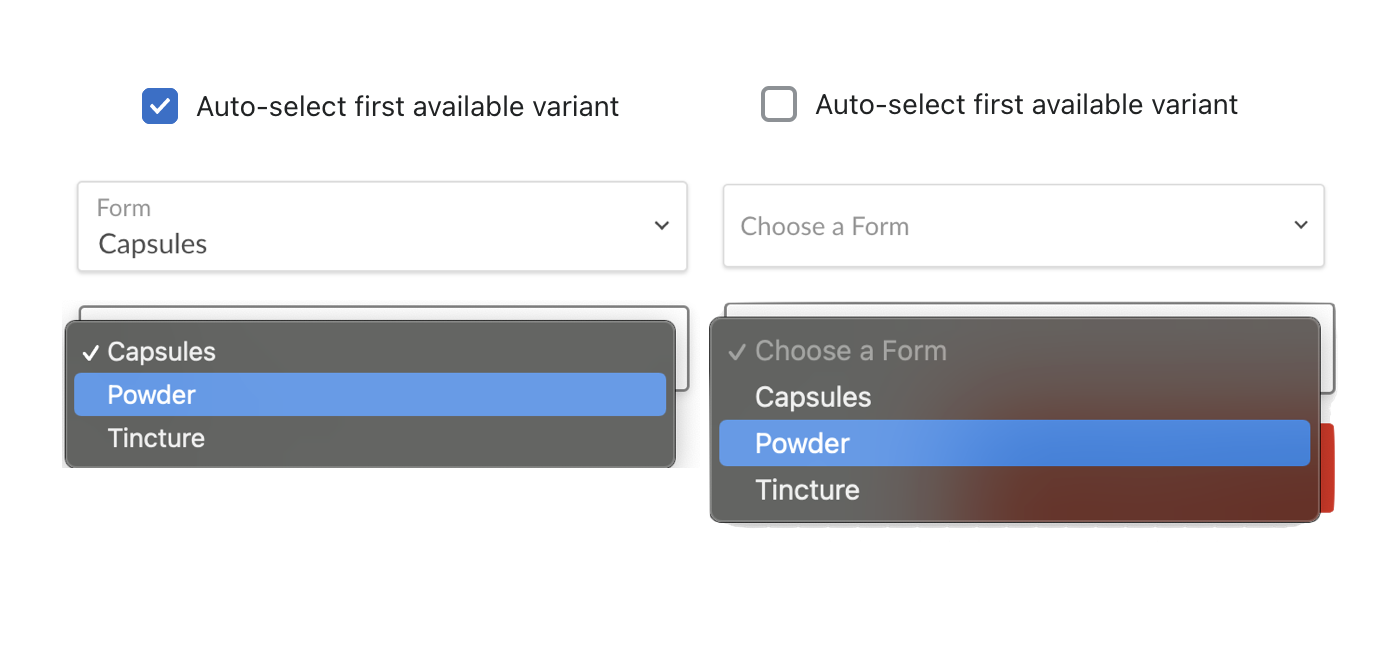 In the theme editor (Customize), open the template selector
Select Product pages
Under TEMPLATE in the left sidebar, select Product pages
Scroll down to Form then click to deselect Auto-select first available variant
Save
Not seeing this setting?
Update to the latest version with
Please note that the Theme Updater App is only compatible with Empire versions 2.3.0 and up. Earlier theme versions require a manual update.
Registration is required to use the app. Subscription charges may apply.