Instagram deprecated their platform's API and all Instagram feed sections in Pixel Union themes were impacted by this, as access tokens depend on this system to connect.
Starting in early 2020, the Instagram Access Token Generator was deactivated and Instagram feeds were removed from all themes. Merchants are advised to display an Instagram feed using an app.

Instagram Access Token Generator deactivated
The Instagram Access Token Generator was a free tool to connect themes with Instagram accounts. This is no longer available for use. This deactivation is permanent and the tool will not be replaced.
Instagram feeds removed from all themes
Since February 14th, 2020, each Pixel Union theme release has excluded the Instagram feed section. For versions released before then, the Instagram feed section may be visible but no longer functional.
Remove the Instagram feed section from your storefront if it is still visible on the storefront.
Remove Instagram feed from the storefront
In the theme editor (Customize), click Instagram feed

In the top-right corner, select the [...] button

Select Remove Instagram feed
Save
Twitter feed also removed for Grid, Launch, and Editions
For the Grid, Launch, and Editions themes, the Twitter feed was removed along with the Instagram feed.
View available apps for Twitter feeds
Display Instagram feed with an app
Consider adding an app from the App Store to display an Instagram feed on your storefront.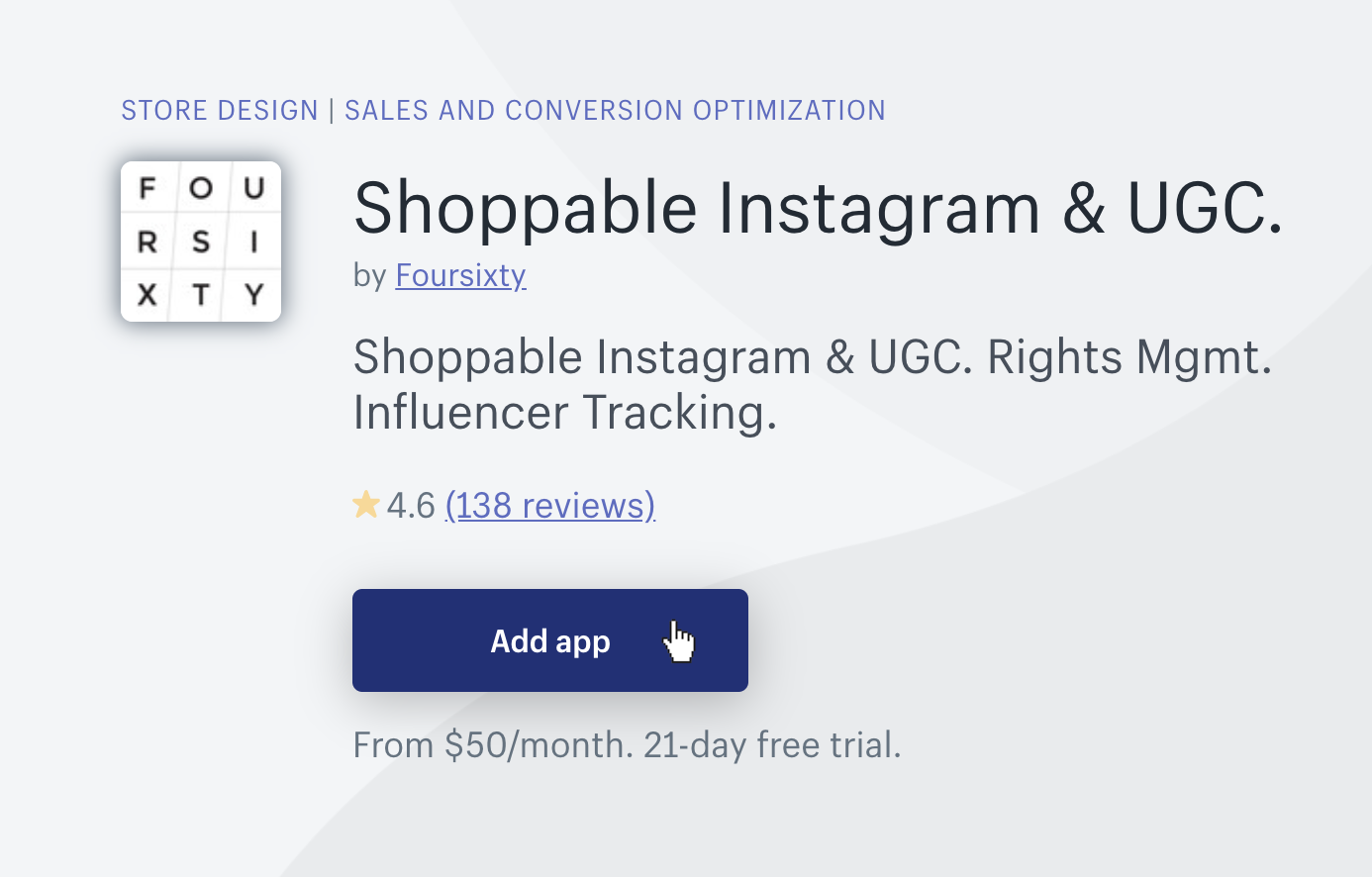 Adding 3rd-party apps can come at a cost, however, and we are unable to guarantee that the apps will integrate with Pixel Union themes. Any conflicts with the added app and your theme would need to be resolved by the app's developers.