Using the right image dimensions for Empire's features can be tricky, as cropping may occur to fit a particular wrapper or container. Use these dimension recommendations to prepare images for use in Empire's features.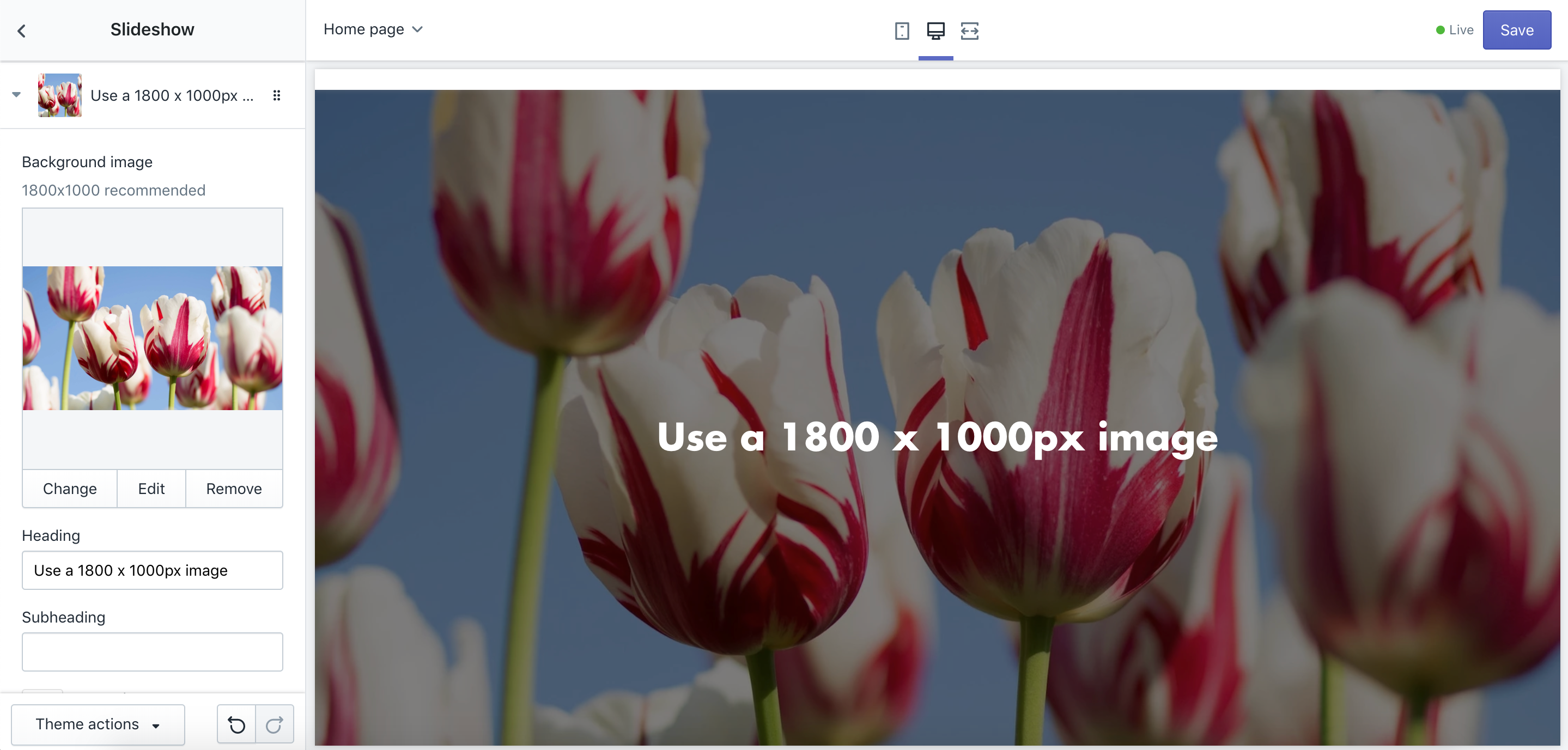 Images may crop
Depending on the device or browser size, minor cropping may occur. This can cause problems by concealing aspects of the image closer to the margins. Considering this, avoid images with added text or subjects near the outer edges.
Recommended image dimensions
Dimensions recommended here can be doubled to optimize for Retina screens. For example, add an image for the Logo that is 400 x 160px, then adjust the maximum width slider to reduce the space it occupies.
Additional resources
Introducing responsive images for all Shopify themes