Empire's image features make use of the Responsive Images system (RIMG for short), so the largest, high-resolution images you have available will work best for balancing visual quality and page speed.
However, cropping may occur to fit a particular wrapper or container. If this is the case, consider these recommendations to reduce cropping with Empire's features
To get the best results, avoid portrait-oriented images, include images that can be cropped, and use our recommended image dimensions.
Use our recommended image dimensions
Dimensions recommended here can be doubled to optimize for Retina screens. For example, add an image for the Logo that is 400 x 160px, then adjust the maximum width slider to reduce the space it occupies.
Avoid portrait-oriented images
Generally, Empire's features work best with images that are landscape in orientation (larger width, lower height). Image containers in the theme often have a maximum height in the styling. This design reduces vertical scrolling time for customers, especially for mobile devices.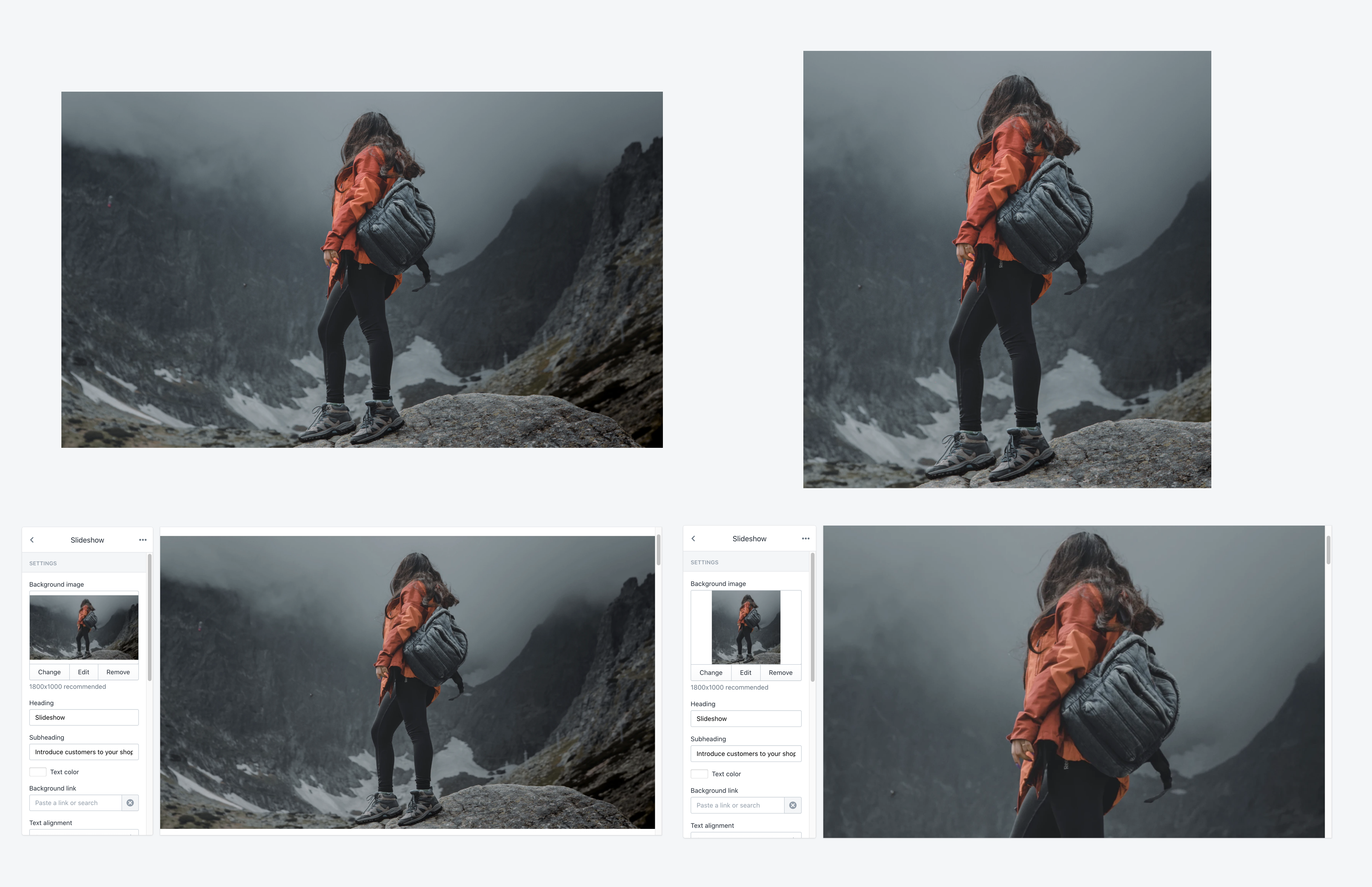 On larger screens, however, the width will continue to expand to fill the allowed space. Cropping on the top and bottom of the image will occur.
Include images that can be cropped
Depending on the device or browser size, minor cropping may occur. If the container is concealing aspects of the image closer to the margins, avoid images with added text or subjects near the outer edges. Aim to include images that you are comfortable with cropping near the margins.