The store's Collection page holds all the products included in a particular collection.
Launch features three collection page templates: Default, Alternating, and Random.
Alternating and random collection page templates
Access the collection page settings
In the theme editor (Customize), open Collections, then Default collection, alternating, or random.
Open Collection pages in the left sidebar to open general settings for the template.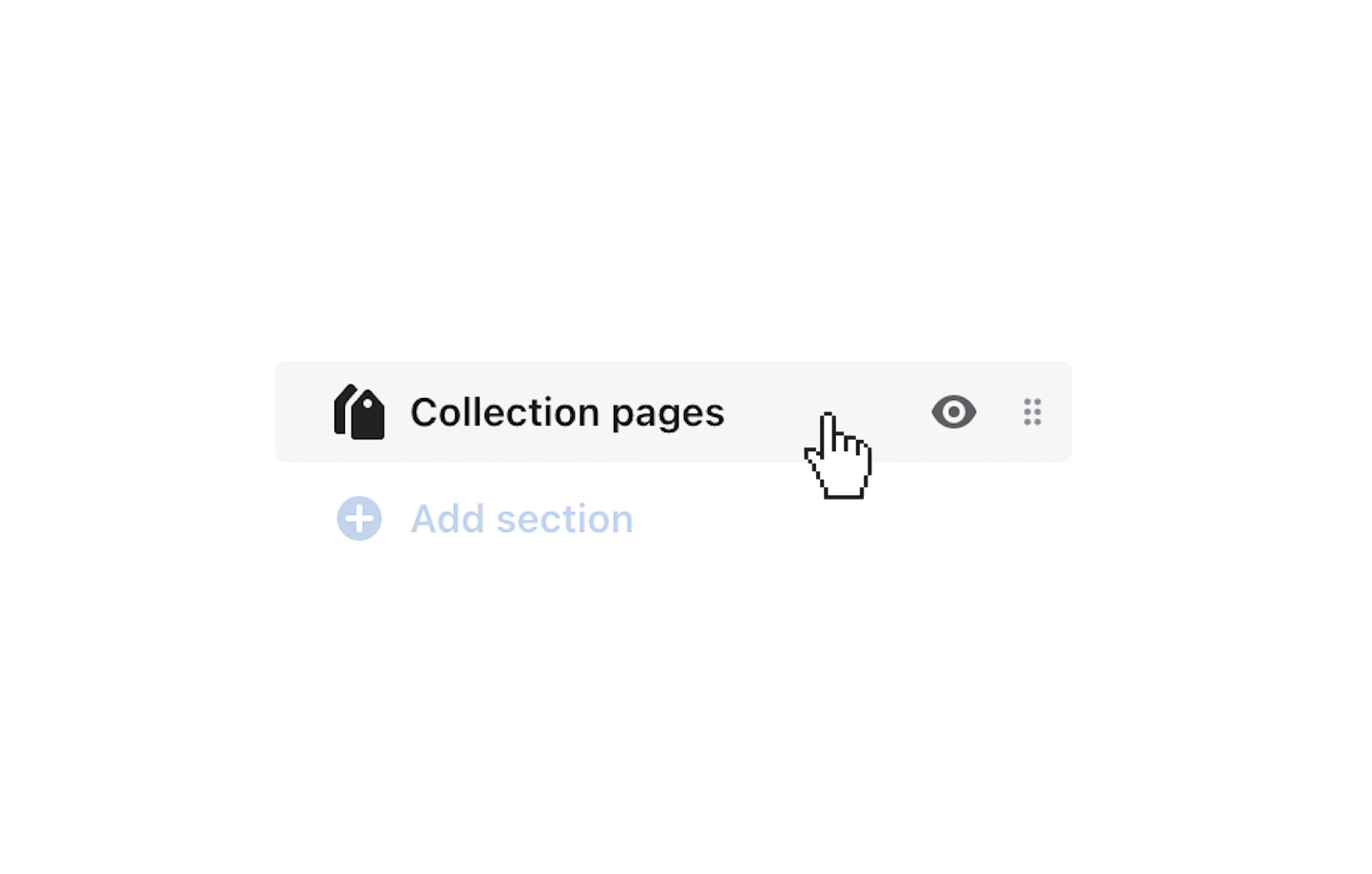 Show collection image
Include the Collection image (set up in the Collections admin) for collection pages by enabling Show collection image.
Enable filtering
The Enable filtering option allows visitors to filter products. Set up your filters in the Navigation portion of the Online Store.
This setting only applies to the Default collection template
Enable sorting
This feature allows customers to sort products in a different order than they appear by default (e.g. Featured, Price: Low to High, Price: High to Low, A-Z, Newest to Oldest, etc.).
This setting only applies to the Default collection template
Customize the product grid
Change the layout of the product grid by adjusting the Products per page slider.
Feature up to 50 products per collection page.
Product information placement
Select an option for the Product information placement. The options are Overlay image and Below image.
This setting only applies to the Default and Random templates
Stock level indicator
You can also opt to include a Stock level indicator over products that are below a certain threshold.
Enable Show indicator and enter a number in the Show when stock is lower than field.