Just like the home page section, the product page's Product goal section displays the progress of a campaign, tracking a product's sales in real time.

Theme settings setup for the product goal
There are two required theme settings to be configured to activate this feature, the Feature product and Product goal. After these have been successfully configured, the Product goal feature will appear on the product page.
Assign the product to the featured product settings
In the Theme settings, open the Featured product settings to select the desired product.
The two dropdowns menus are for another feature, so these can be left alone for the Product goal setup.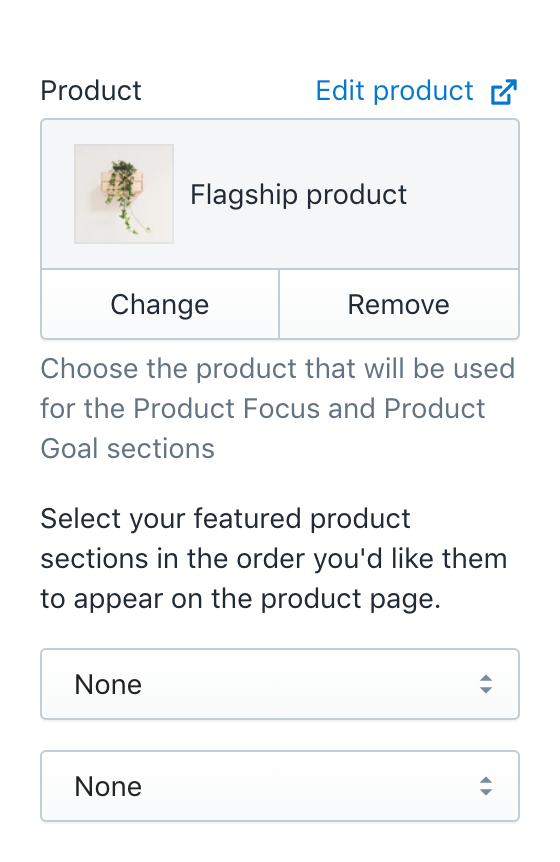 Configure the product goal settings
In the Theme settings, open the Product goal settings to set up the conditions and details of the goal.
For more information on this process, check out this article: