The Images with text section is a versatile feature used to combine media and messaging.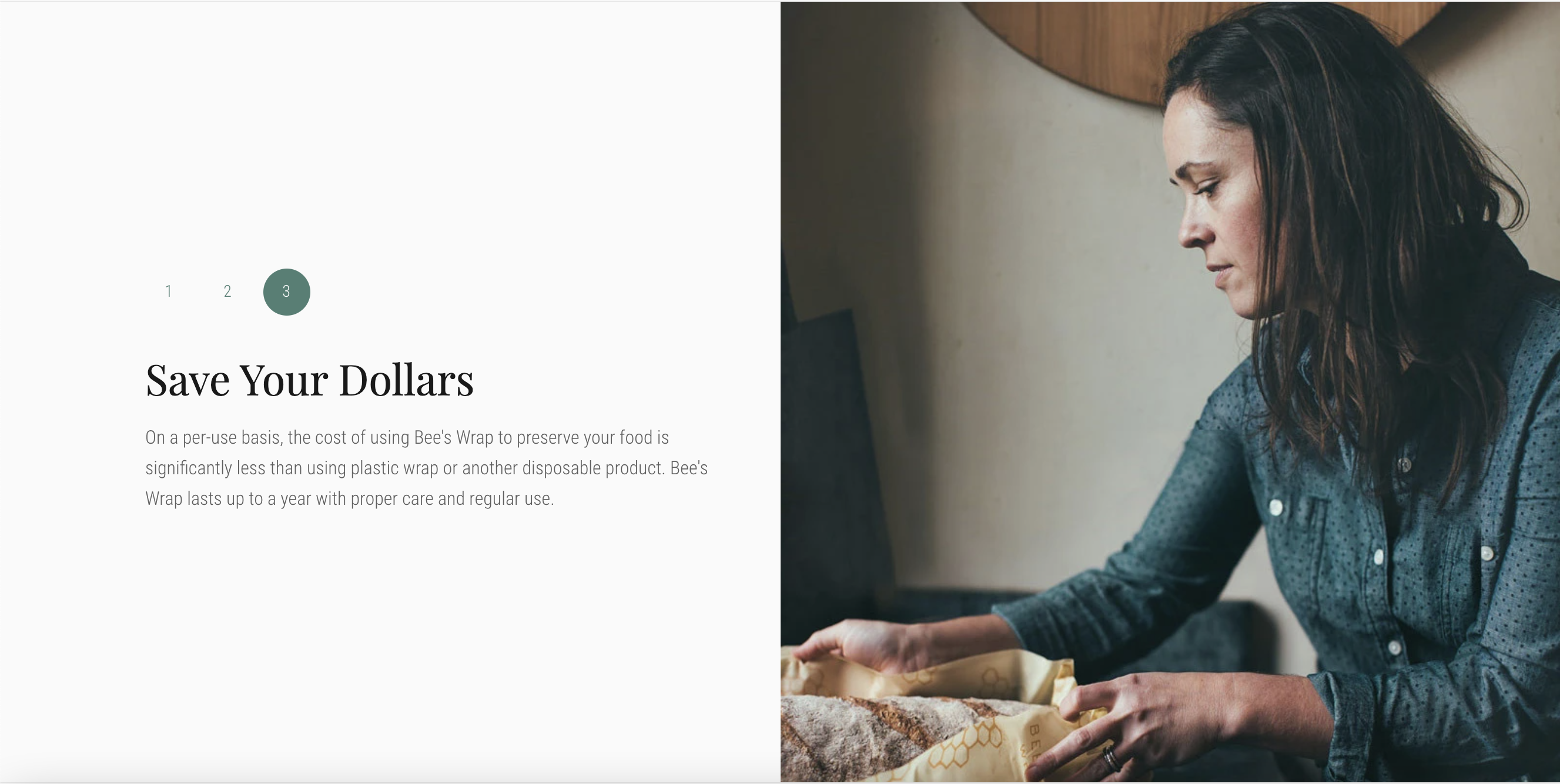 Add this section to
Customize the section
Click the Images with text section to open general settings for the feature.
Background style
Begin by setting the Background style of your section from the dropdown menu (Light or Default).
Headings
Add an optional Heading and Subheading with the provided fields.
Change text alignment
Then set the Alignment of the text and images using the dropdown.
Customize the blocks
Click the toggle beside Images with text to reveal its blocks. Open one of the preloaded Images with text blocks to expand its settings.
Add image
Upload the Image for the block (800 x 640px PNG file) by clicking Select image.
You can add up to four images to this section. Users will be able to flip through your images using numbered bubbles above your headings.
Pair the images with a message
Add a Heading and some Text for each block using the text fields.