The Product focus section displays the core qualities of a special product. It can display a product image and up to four text blocks with icons.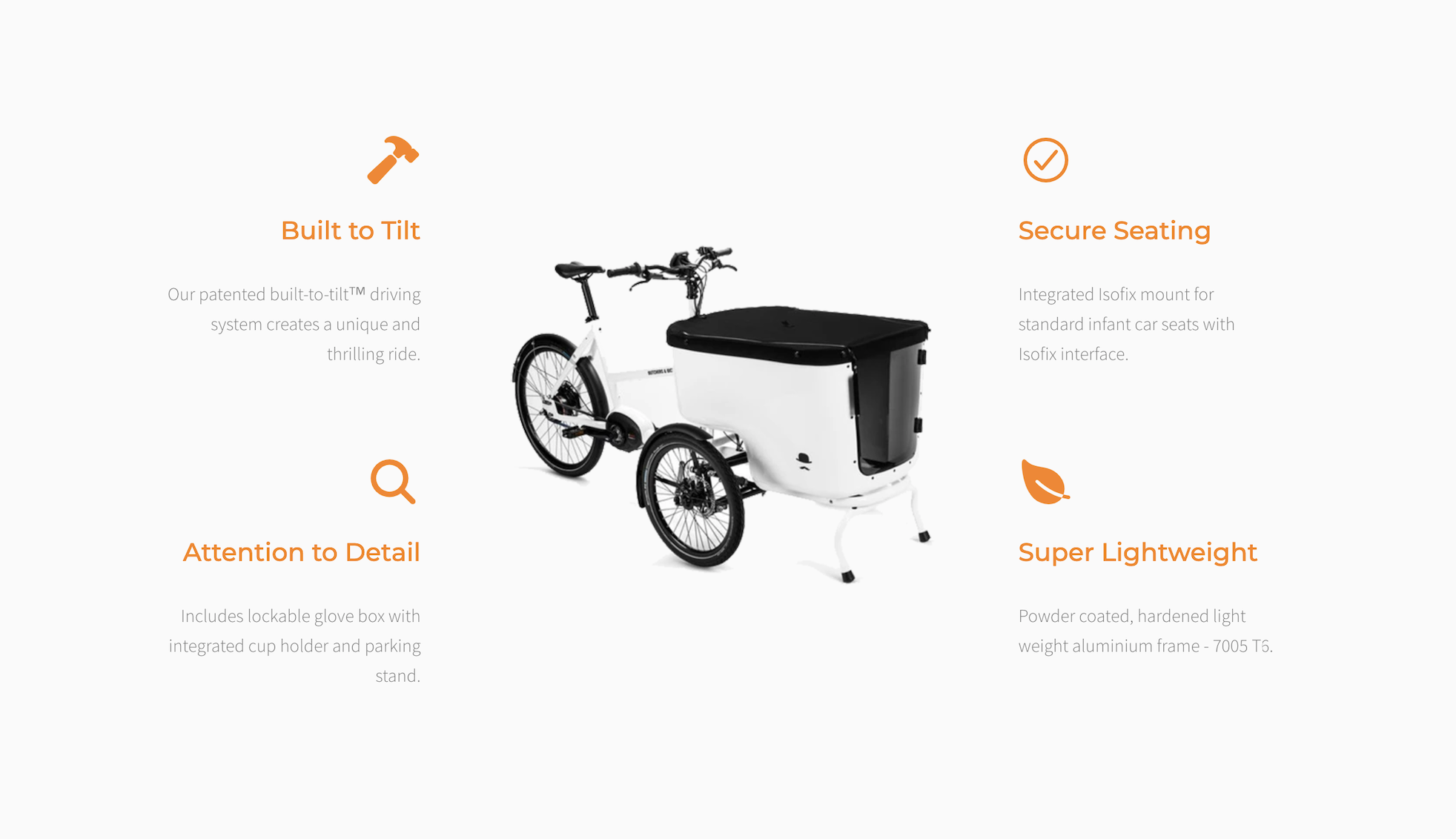 Add this section to
Display the product image
Click the Product focus section to customize general settings for the section.
Select Show product image to feature the primary image of the product. This will display in the center of the section. Disable this to proceed without an image.
Customize the background style
Select a Background style. There are four options: Light, Color, Gradient, and Default. Adjust these styles by visiting the Colors portion of the Theme settings.
Include headings
Add an optional Heading and Subheading with the provided fields.
Customize the content blocks
Click the toggle beside Product focus to reveal its blocks. Open one of the preloaded Feature blocks to customize its settings.
Customize up to four blocks to your Product focus section, each with its own Heading, Text, and Icon. Simply enter a Heading at the top, then say a bit more in the Text field, and finally, enter an Icon name.
Ion Icons
Use the Ion Icon list to select an icon. Click the icon to get its name, then copy this name into the Icon name field to display the icon in the section.