The Featured product draws attention to a specific product on your home page.
Use the theme editor to select the product to feature and adjust section components for the Featured product section.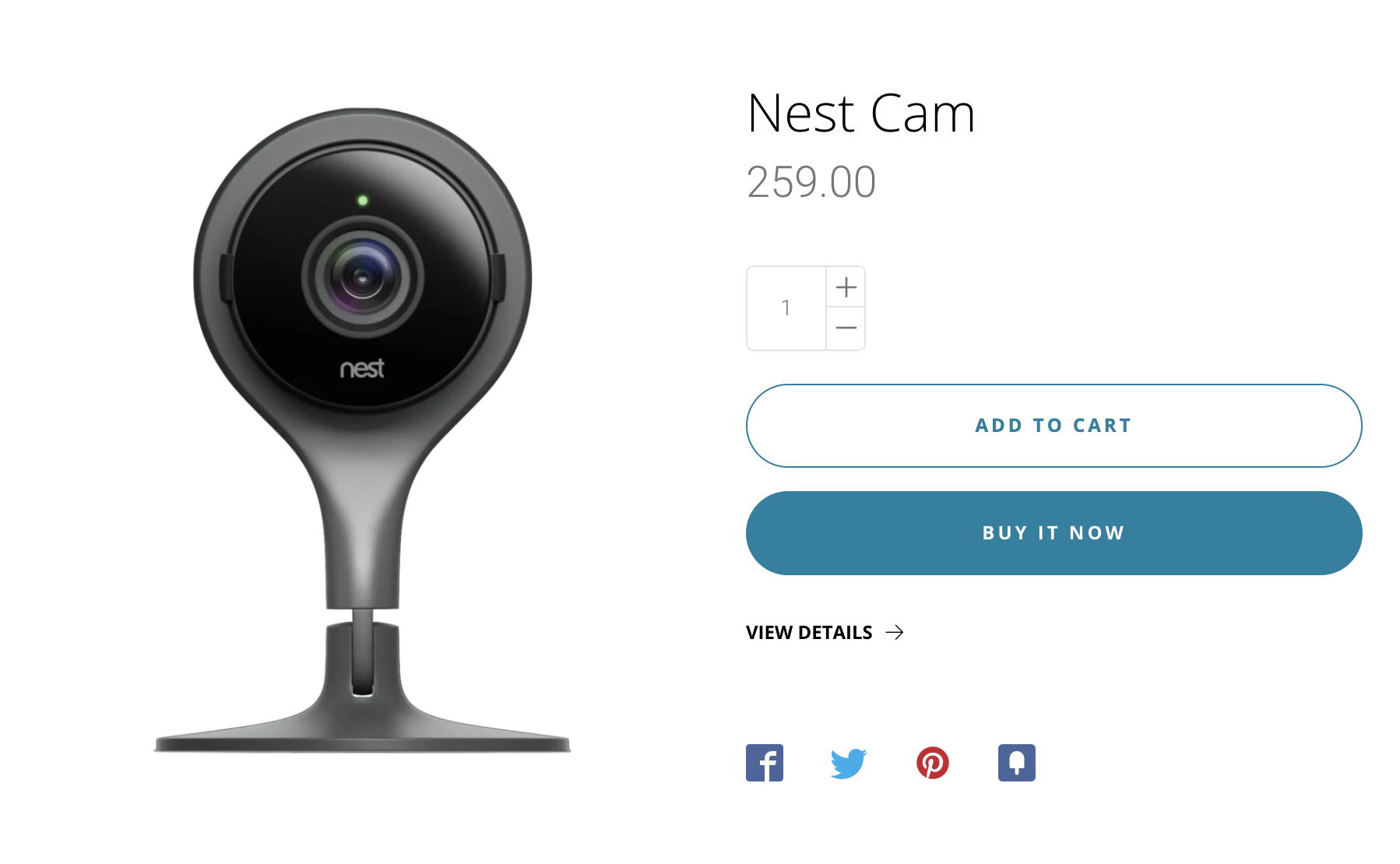 You may have noticed that there is also a Featured product in the Theme settings. That Featured product is used to select a product for Product goal tracking and the Technical specifications feature on the Product page.
For more information on the Featured product portion of the Theme settings, check out this article.
Add a Featured product section to your home page
In the theme editor (Customize), click [+] Add section
Locate Featured product
Click the section, then Add
Save
Select the product to feature
Click Select product to choose which product to feature. The product images, options, and an add-to-cart (ATC) button are automatically pulled in. There is also a View details link that will take customers to the product page where they can view the full description.
Adjust section components
Select the desired setting(s) to enable the Featured product features.
Enable image zoom
Enable video autoplay
Enable video looping
Enable dynamic checkout button - this additional button adds the item to the cart and immediately brings the customer to the checkout
Enable cart redirection - this automatically sends customers to the cart page after clicking the ATC button
Show share buttons - configures display of social sharing buttons