Collection list showcases selected collections on your home page. Feature up to nine collections with this home page section.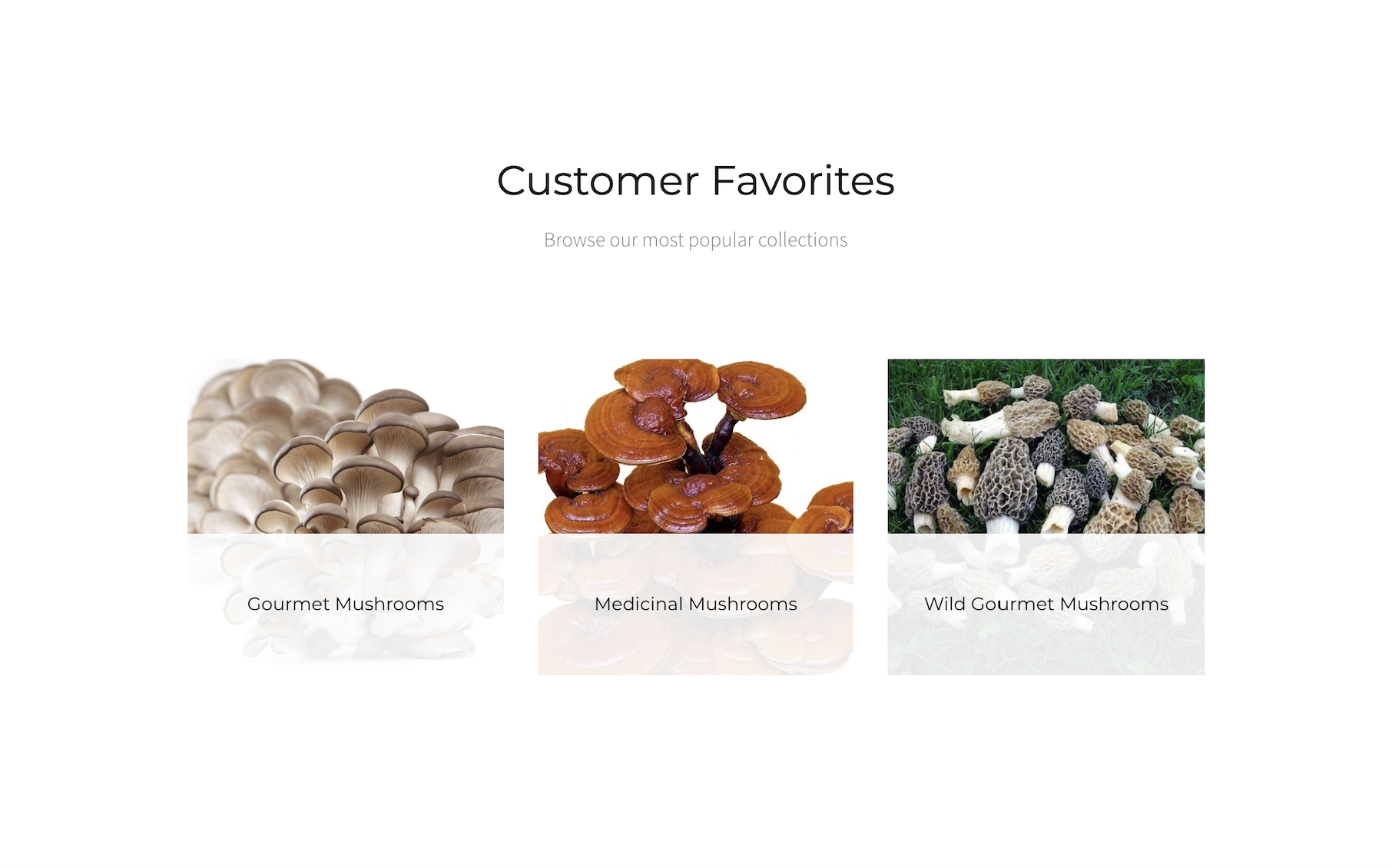 Add a Collection list section to your home page
In the theme editor (Customize), click [+] Add section
Locate Collection list
Click the section, then Add
Save
Customize the section's appearance
Start by choosing the Background style you want your collection list section to use from the dropdown menu. There are two options: Default and Light.
Add optional heading and subheading
Include a heading and subheading to the section in the Heading and Subheading fields. You can also display a product count below each collection by checking the Show product count box.
Select the collections to feature
Select the collections to display by clicking Select collection. Set up collections in the Products > Collection > Add collection section of your Shopify admin.
For instructions on how to set up collections see our article, Getting Started: Shopify Basics.
You can feature up to nine collections at a time in this section. If you want to add more, you can always add another Collection list section.