The Cart page shows a summary of the items and quantities added to their cart and a total of how much it will cost them. In Startup, users can also add order notes for the merchant and estimate their shipping fees on this page.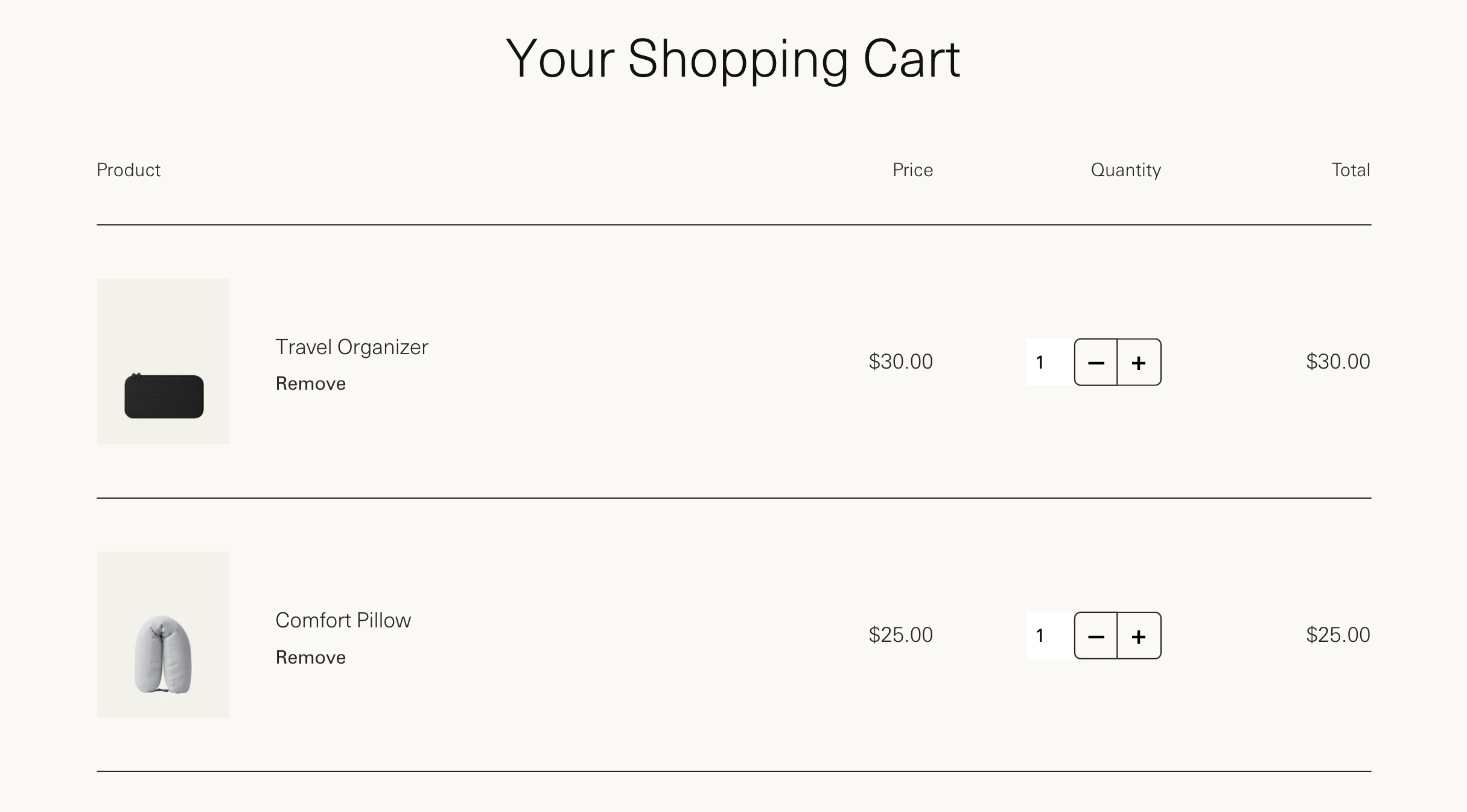 Accessing theme editor settings for the cart
Open the theme editor (Customize)
Select the cart icon in the right-side preview
or
Select Cart from the page selector
In the left sidebar, click to open the Cart page settings
It is worth adding a few items to the cart before making changes to the settings here, as some of the features depend on added items for their display.
Show lock icon on checkout button
Give your customers an increased sense of security by enabling Show lock icon on checkout buttons.
Show names of vendors
Display the vendor labels for each product included in the cart by enabling Show names of vendors.
Enable order notes
Provide a message field for customers to include more information about their order by activating Enable order notes.
Estimate shipping costs
Enable the shipping calculator to automatically fetch shipping rates on the cart page of your store, letting customers calculate their fees before completing checkout.
Click the Enable shipping calculator box, then use the text box to set your Default country selection. Note that if a customer has logged in and configured their shipping address their country will automatically be used.