Like Text columns with images sections, Alternating content sections are great for explaining a process or highlighting features. Alternating content sections support images, video, and text, and you can include up to three blocks on your home page.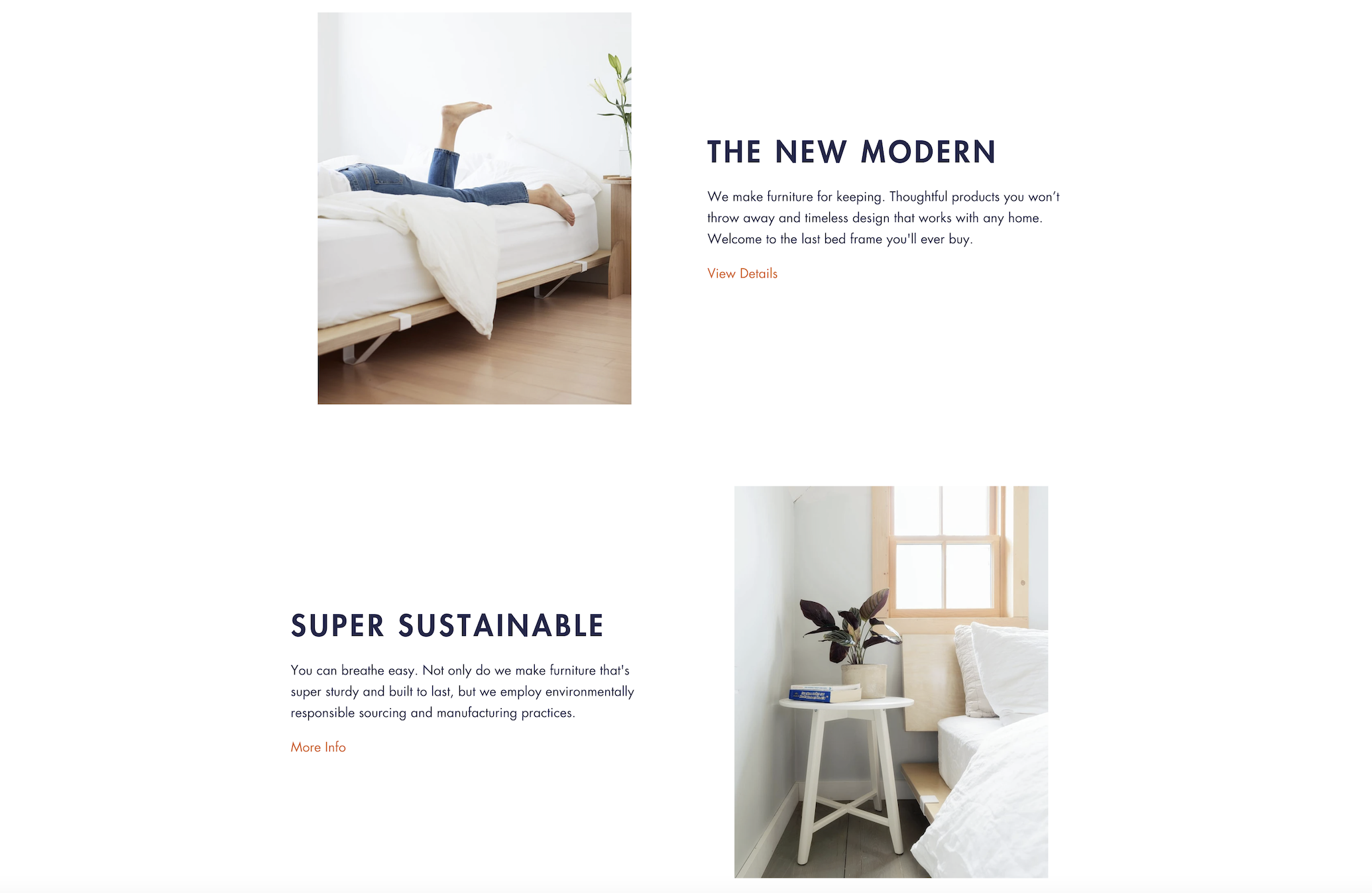 Add an Alternating content section to your home page
In the theme editor (Customize), click [+] Add section
Locate Alternating content
Click the section, then Add
Save
Select a section style
Start by choosing the Style you want your promotion section to use from the dropdown menu. There are three options: Accent, Contrast, and Default. Change these colors by visiting the Colors portion of the Theme settings.
Include a heading and border
Add a Heading for your Alternating content section. You can also choose to Show border between features by checking that option.
Upload images and connect videos
Click on Image, Video, or Add content to open up the options for each block.
The first step is to choose your Image alignment (Image on left or Image on right). For stores using multiple blocks, use blocks that alternate between left and right.
Add the accompanying text
Next, add the Heading, Text, Button text, and Link URL if you are using them (you might want to link to more information on other pages, or you may want to keep it lean and clean without them).
Finally, upload an Image or Video link (we recommend a 660px by 440px .PNG image). You can include up to three pieces of alternating content per section.