The Twitter section displays the last tweet from a Twitter account.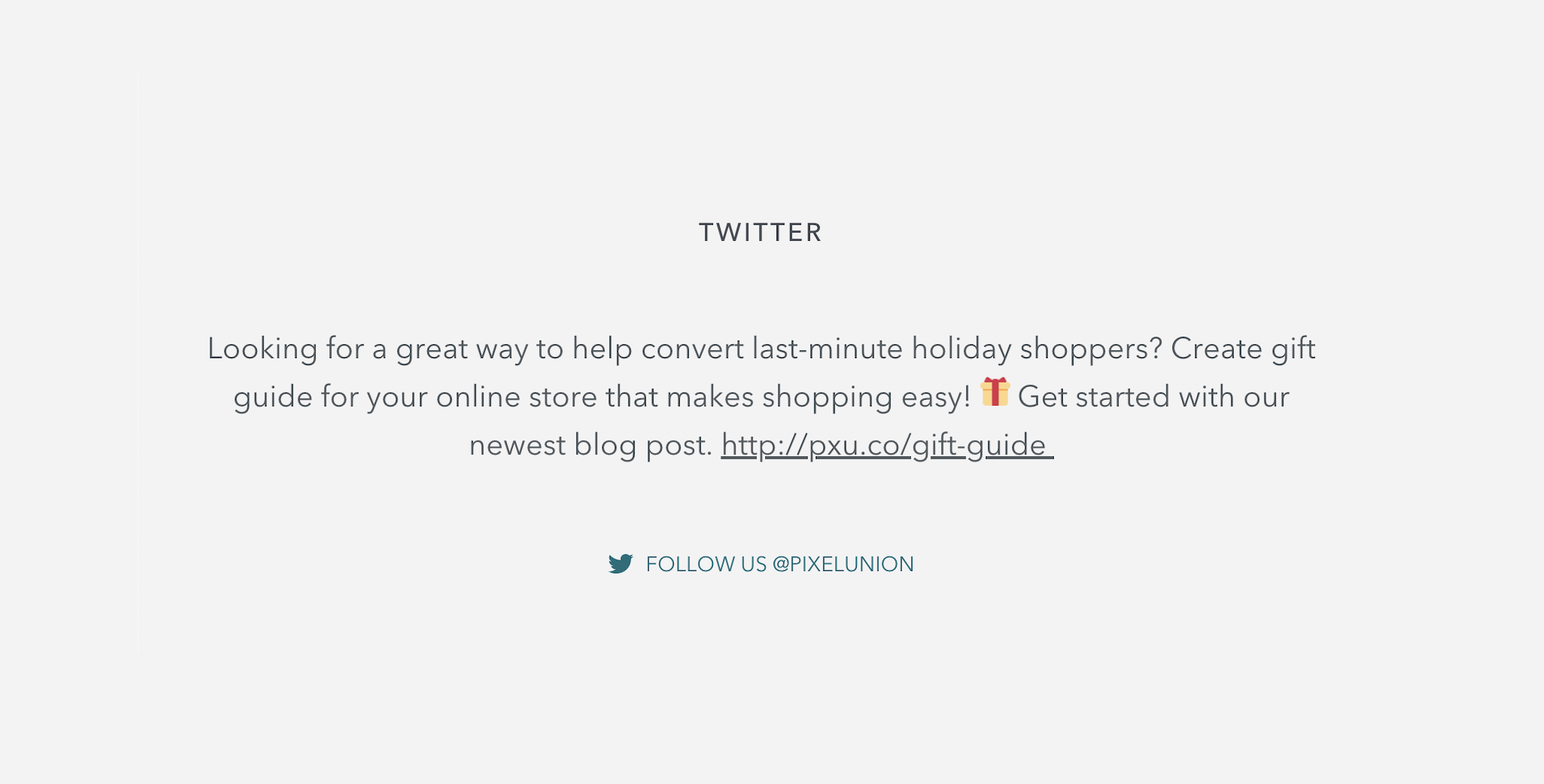 Add a Twitter feed section to your home page
In the theme editor (Customize), click [+] Add section
Locate Twitter feed
Click the section, then Add
Save
Select a section style
Start by choosing the Style you want your promotion section to use from the dropdown menu. There are three options: Accent, Contrast, and Default. Change these colors by visiting the Colors portion of the Theme settings.
Connect to Twitter
Enter your Username (excluding the '@' symbol) in the corresponding field.
Check the Show retweets option to include tweets from other accounts shared by your account.