Online shoppers aren't just interested in what product they're buying—they're also interested in the people selling it. Use the About page template to connect with your customers, build trust, and strengthen your brand.
Assign the template to a static page in the Pages admin, then customize the team feature in the theme editor to include the images, names, and role titles of up to eight team members.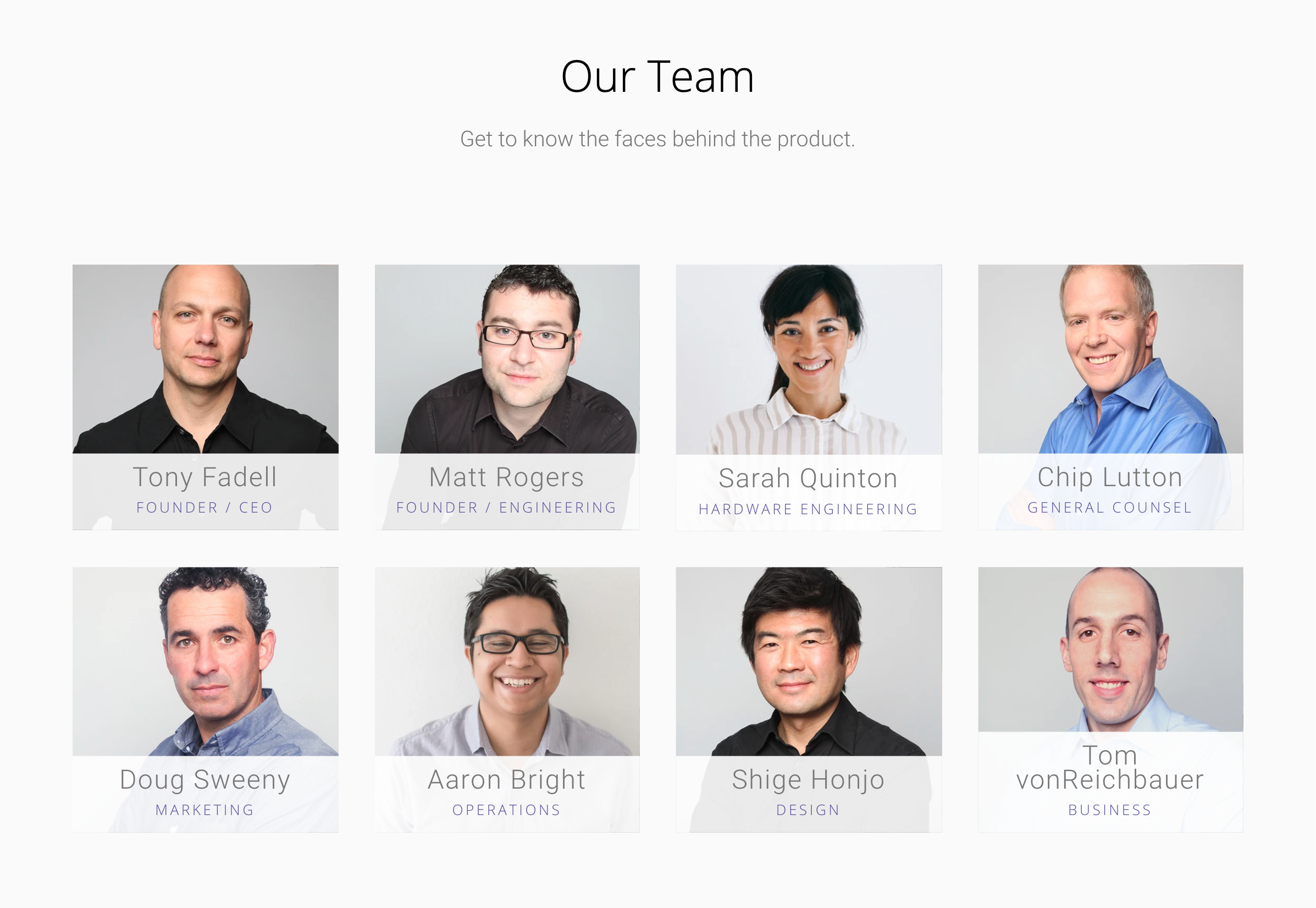 Assign the template to a static page
Go to the Pages admin, edit or create a new page. In the page editor, scroll to the bottom right of the screen and select page.about from the Template dropdown menu.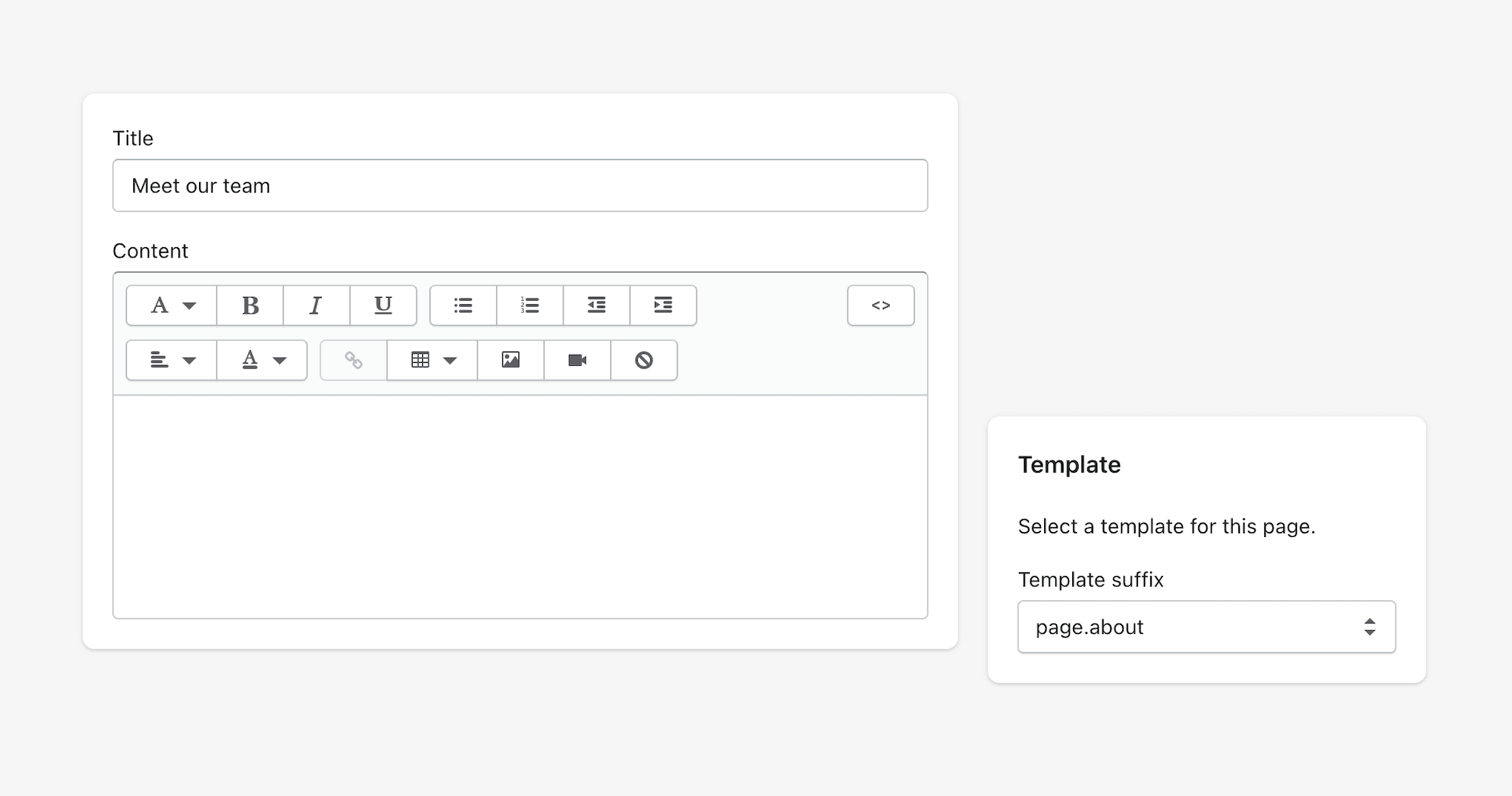 Customize the team feature in the theme editor
Once you've added your Title to your About page template, click Save, and navigate back to the theme editor. Open the page with the template selector dropdown, a new section option will appear in the settings titled Team members.
This is a static section between your page content and Newsletter section.
Select a background style
Start by selecting a Background style for your Team members section.
Configure the layout
Select the number of Team members per row you want to display (2, 3, or 4). The appearance of the blocks will adjust depending on which value is selected.
Add a heading and subheading
Include text for the Heading and Subheading using the provided fields.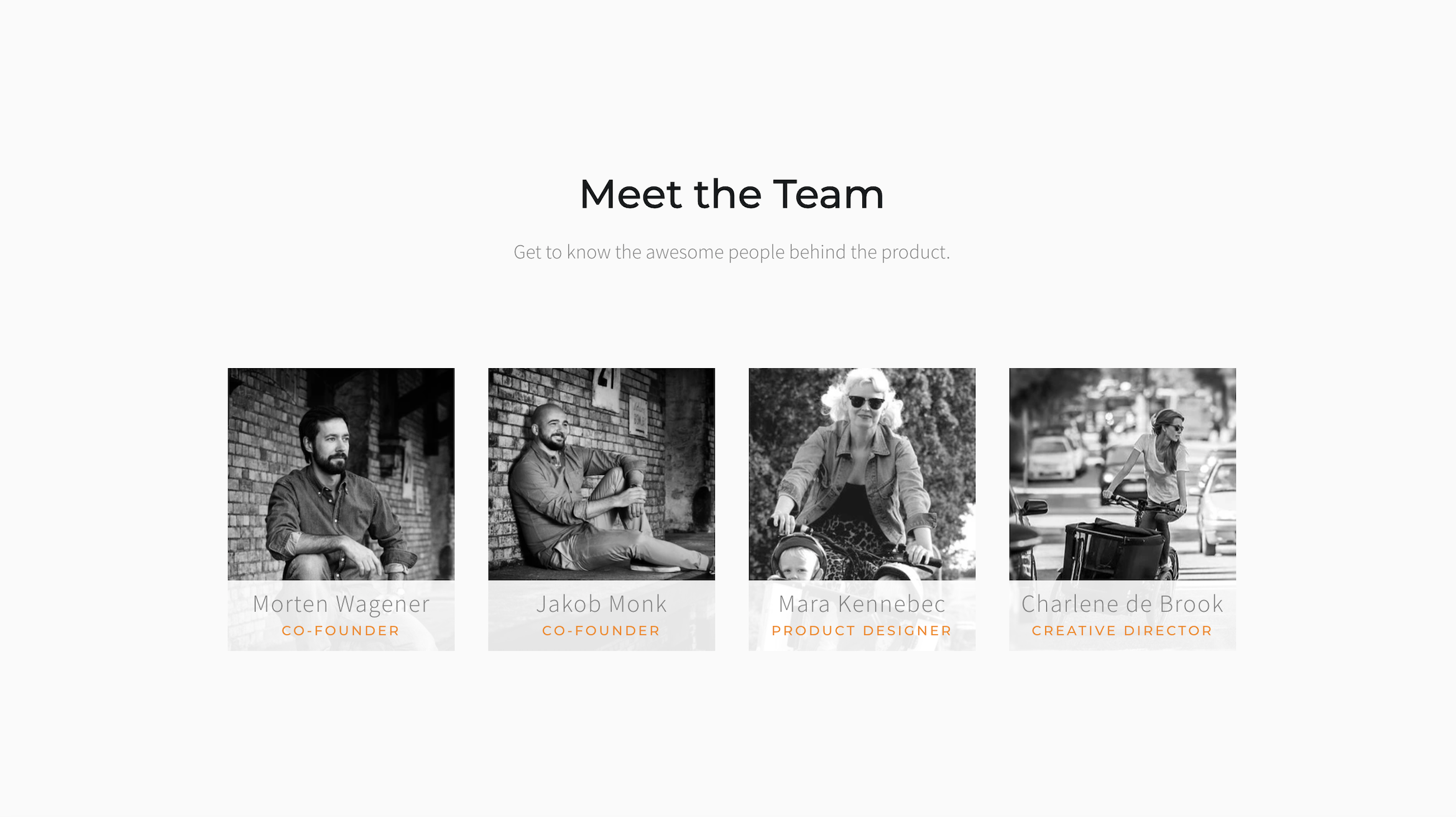 Create the team member blocks
Click Add team member to begin. Upload an image by clicking Select image. This image should be a 630 x 630px PNG image ideally but can be larger (the key here is that the image is square).
Once this has been uploaded, input the Name and Job title of each individual included.
Repeat for up to eight team members.