Startup's Testimonials section builds social proof and increases conversions with a uniquely-styled section to enhance pages. Gather and showcase up to six customer reviews using the Testimonials section.
Add this section to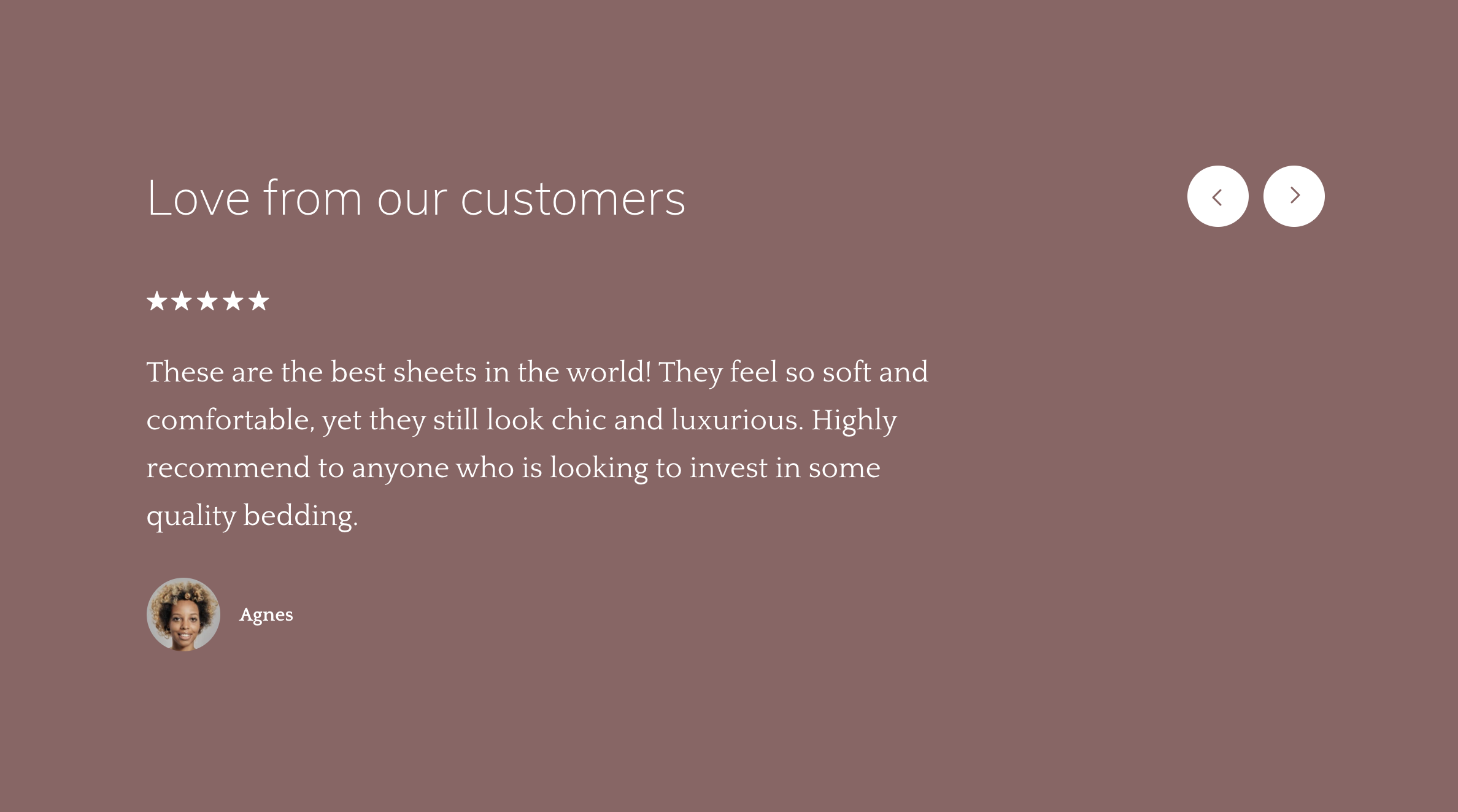 Customize section settings
Click the Testimonials section to open its general settings.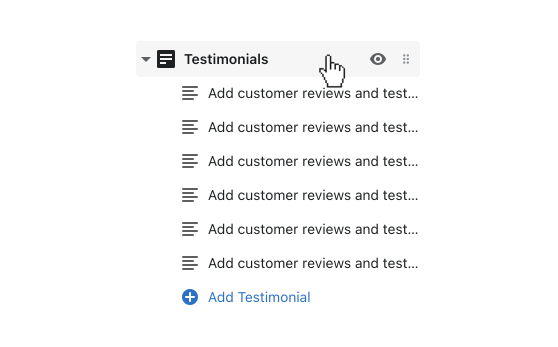 Heading
Include a Heading with the provided field.
Select a section style
Select the Style for your section using the provided dropdown. There are three options: Accent, Contrast, and Default. Adjust these styles by visiting the Colors portion of the Theme settings.
Image height
Limit the height of the Testimonial image by selecting an option from Desktop image height. Then select an option for Mobile image height to apply to mobile devices.
Select either Half (1/2) or One third (1/3) from the Desktop image width dropdown to adjust the horizontal span of the image across the section.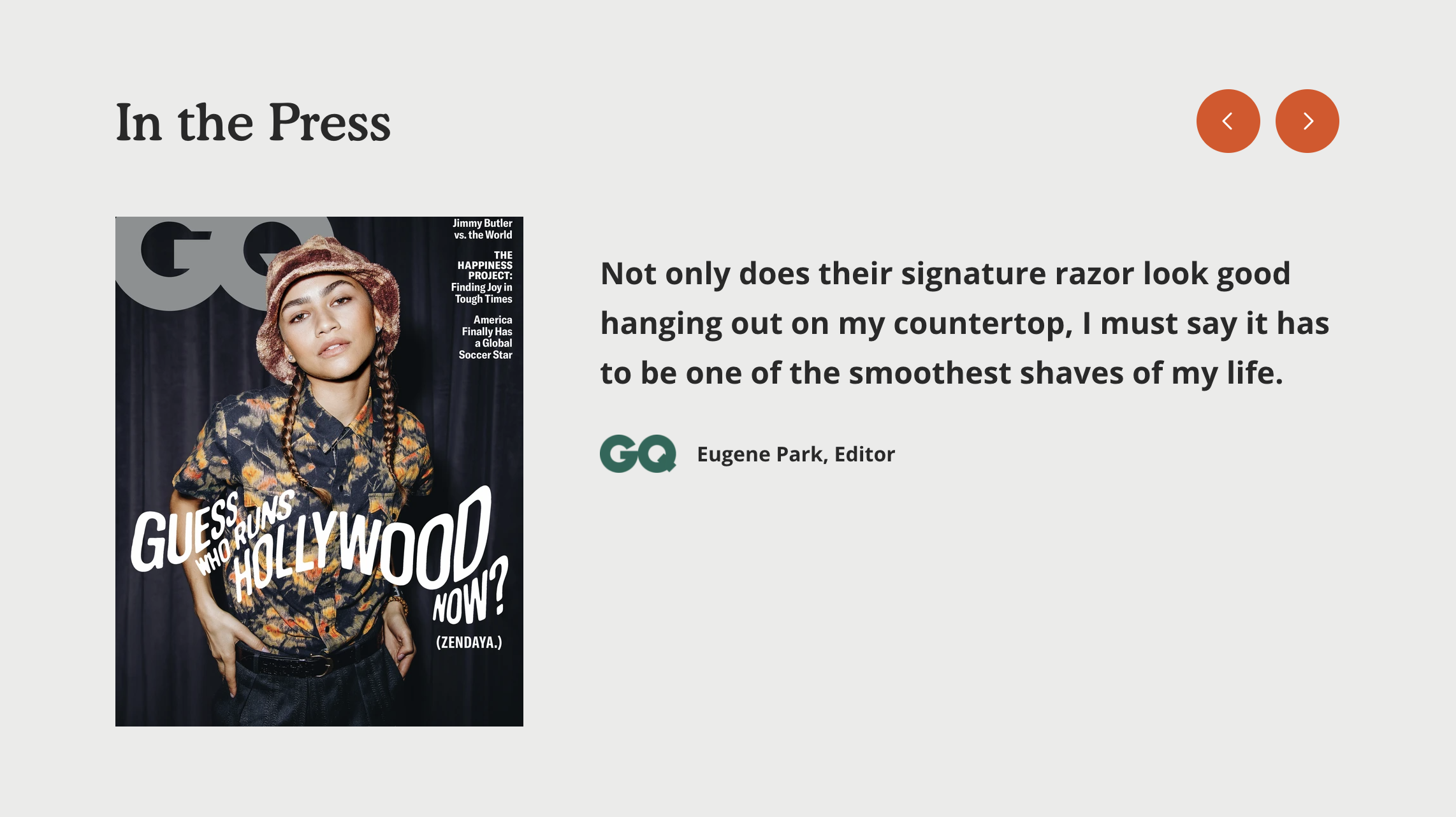 Align the image to the Left or Right by selecting an option from the Desktop image alignment dropdown.
Customize the testimonial blocks
Click on a Testimonial block to reveal its settings.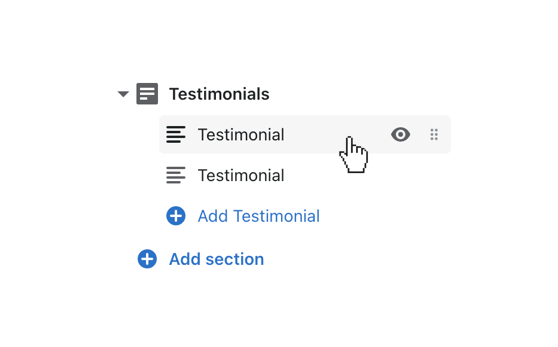 Image
Click Select Image to search your image library or upload a new image. The Testimonial image will accompany the Author image to present a well-rounded review, complete with visuals for the customer and the product they highlighted.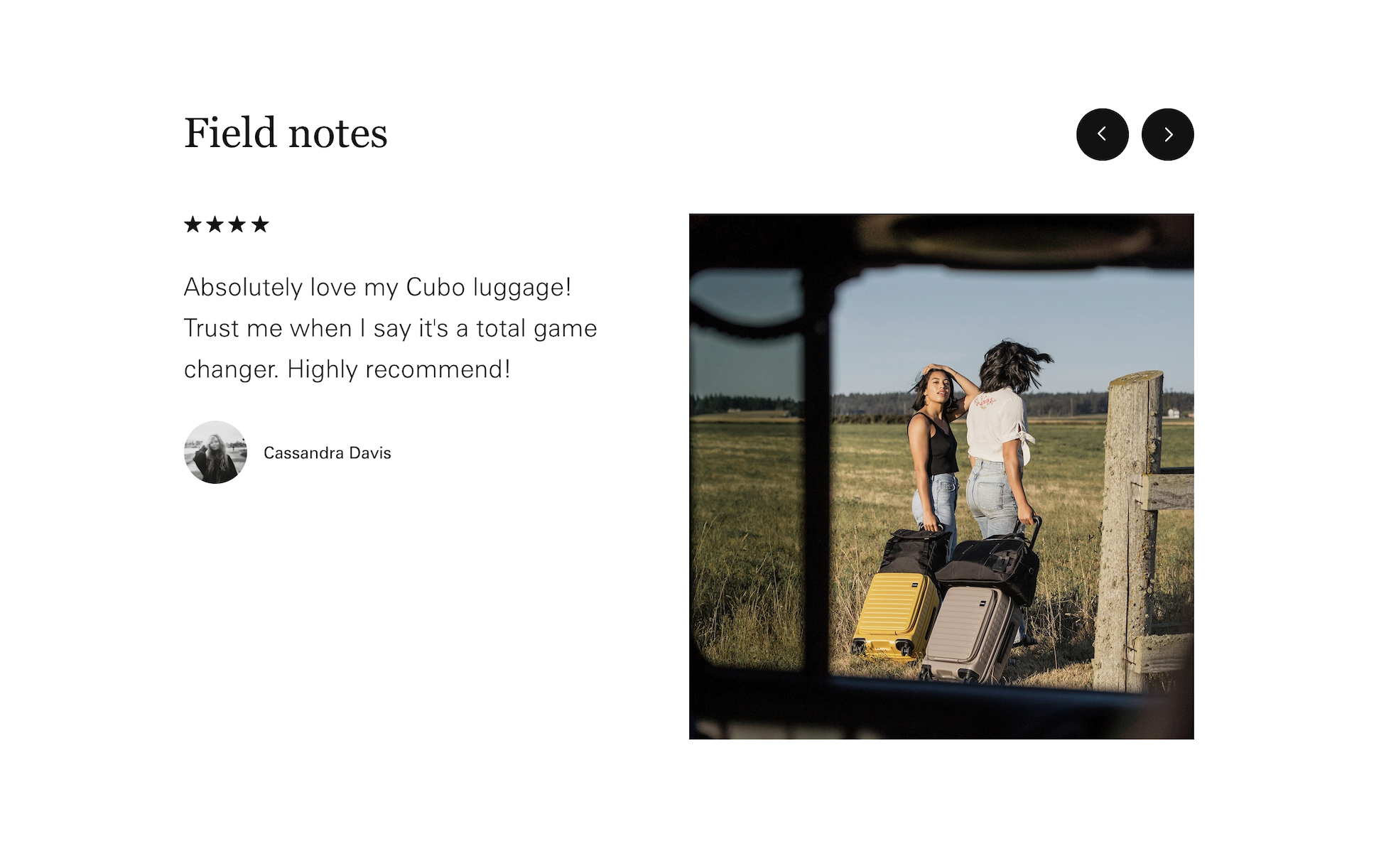 Image focal point
Select an option from the Image focal point dropdown to adjust the position of the image within its container. Shift the focal point to the Top, Center, Bottom, Right, or Left of the image.
Star rating
Display a set of rating stars by selecting 4 stars, 4.5 stars, or 5 stars from the Star rating dropdown. To exclude a star rating, select None.
Quote your customer's testimonial
Add the customer's review to the Testimonial text field. Make use of the Bold, Italic, and Link buttons to highlight portions of text and connect customers with the product they reviewed.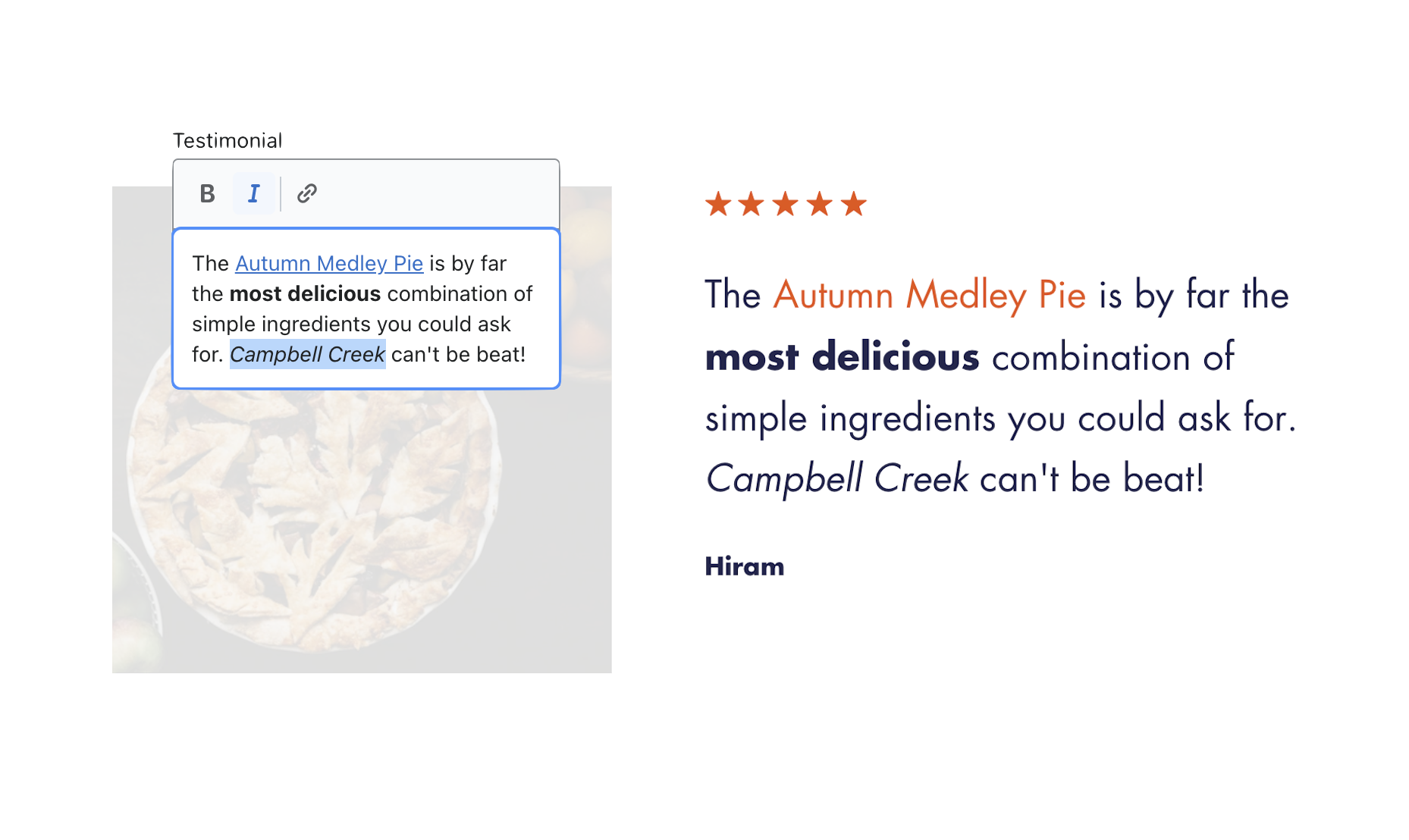 Author image
Upload a square Author image to personalize the testimonial.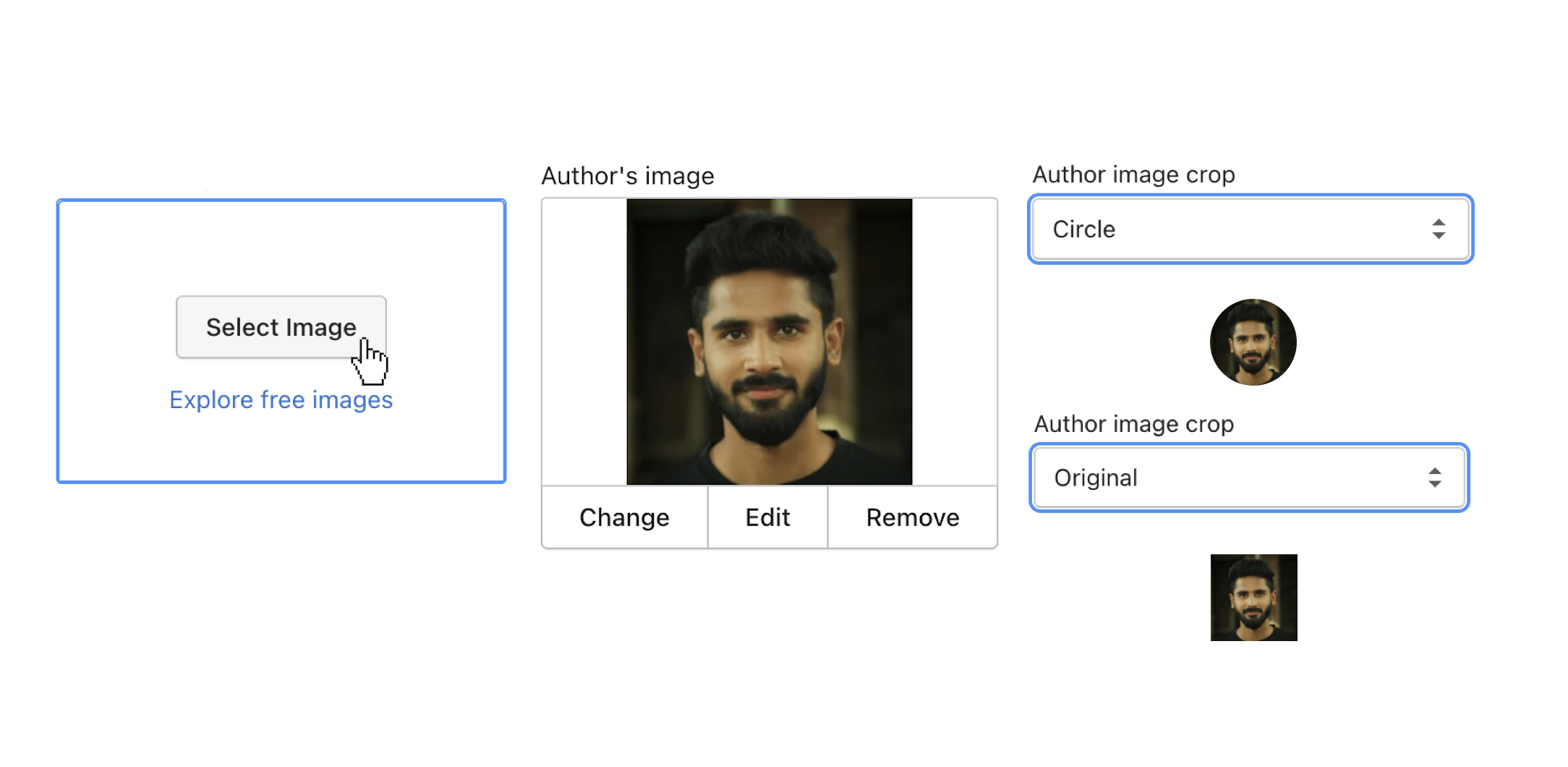 Author name
Include the customer's name in the Author name field.