The Image with text section combines visual media with text to highlight products, special promotions, and more.
Adding a section to the product page
Select a section style
Click the section to open its settings.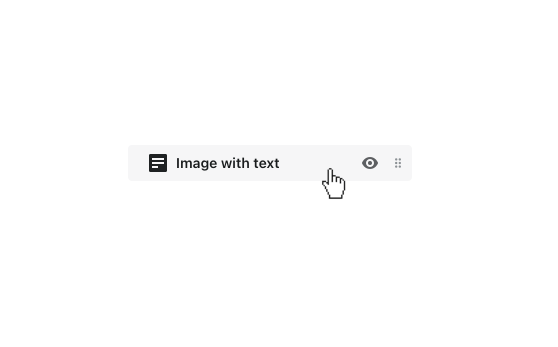 Select the Style for your section using the provided dropdown. There are three options: Accent, Contrast, and Default. Adjust these colors by visiting the Colors portion of the Theme settings.
Add a section heading and text
Introduce the section with a Heading, then add your Text with the provided fields.
Direct customers to another page
Use the Button and Link URL settings to bring customers to a related page or product.
Upload an image
Upload the Image you want to use, or select it from your image library, by clicking Select Image.
Change the layout
Under Layout, select either Text above layout or Text below image.