The Featured product section draws attention to a specific product on your home page. In effect, it is essentially a product page, as it features all the central aspects of a product page—such as images, description, share buttons, quantity, and add-to-cart (ATC) button.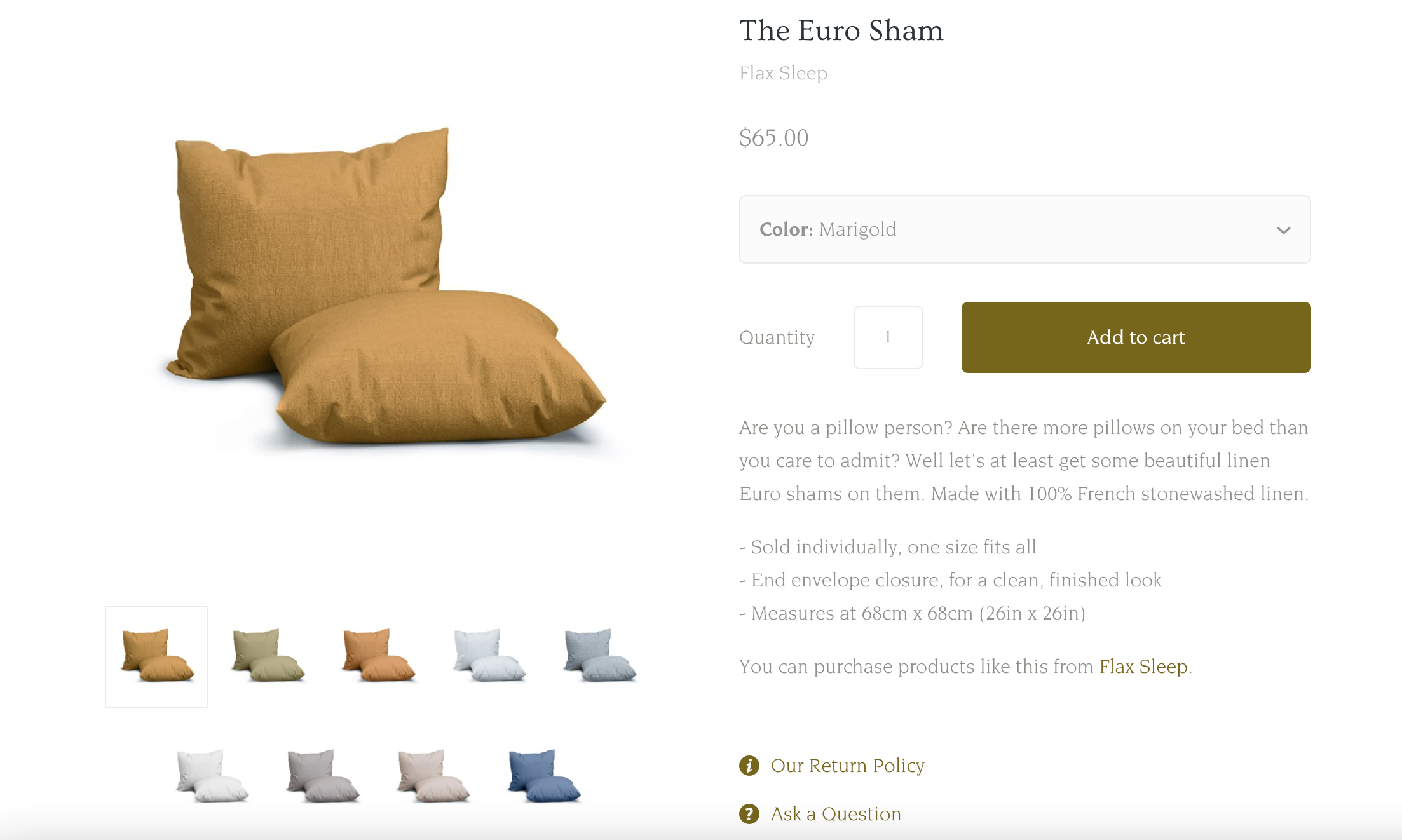 Add a Featured product section to your home page
In the theme editor (Customize), click [+] Add section
Locate Featured product
Click the section, then Add
Save
Select a section style
Select the Style for your section using the provided dropdown. There are three options: Accent, Contrast, and Default. Adjust these colors by visiting the Colors portion of the Theme settings.
Add a section heading
Add a Heading using the provided field to display at the top of the section.
Select the product to display
Choose the Product to feature by clicking Select product. If you want to make any tweaks to the product images, price, or anything else, you can click the Edit product shortcut above the menu.
Add a custom description
The section will automatically pull the description you've added to the product page in your Shopify admin. Replace this by adding a custom Description using the provided field.
Enable image zoom
For product images over 1600px in width, this option will activate a zoom feature for customers to magnify the image for a closer look. Activate this feature by selecting Enable image zoom.
Show names of vendors
Include the vendor label for products. Vendor information can be added via the Products portion of your Shopify admin.
Disable sold-out variants
If there are variants (colors, sizes, etc.) of the product that have sold out, they will not appear as options on your product pages.
Variants style options
You can also customize the Variants style to display as buttons or in dropdown menus.
Show dynamic checkout button
This will add a secondary button below the add-to-cart (ATC) that will take customers directly to the Checkout.
Add additional information
Add Additional info to this section by clicking the blocks under Content. In the example above, we've added a link to our return policy and contact form here, but you could link to a size guide, FAQ page, or any number of other things.
Add the Text and Link URL using the provided fields. Select an Icon from the dropdown menu.
To include multiple additional info links, click [+] Add additional info at the bottom and populate another block. You can add up to a maximum of four additional info links.