A store's logo provides brand presence and a clickable link to return to the home page.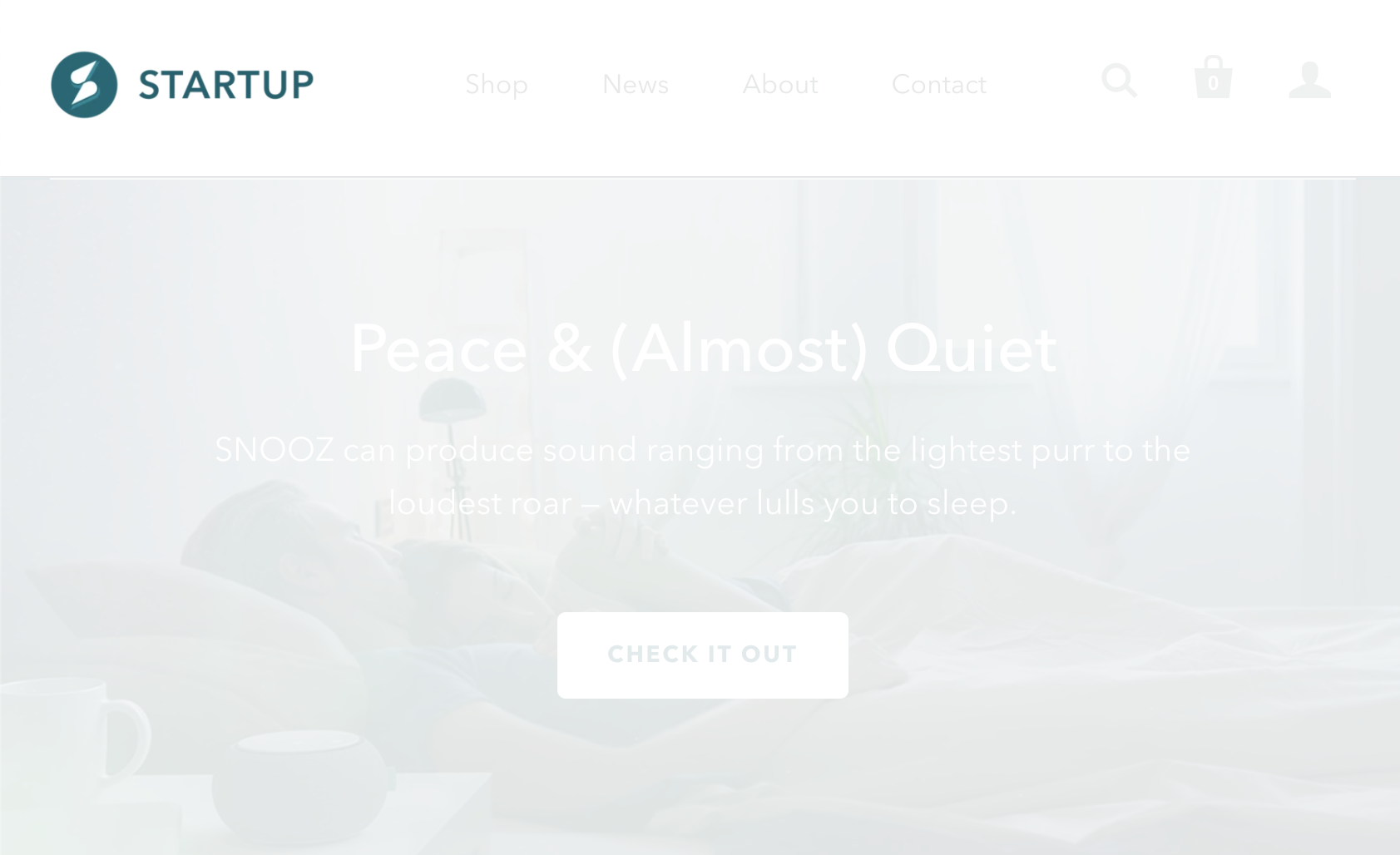 Upload a logo through the theme editor
By default, Startup will display your store name as the logo. To replace it, click the Select image button and locate the file to use.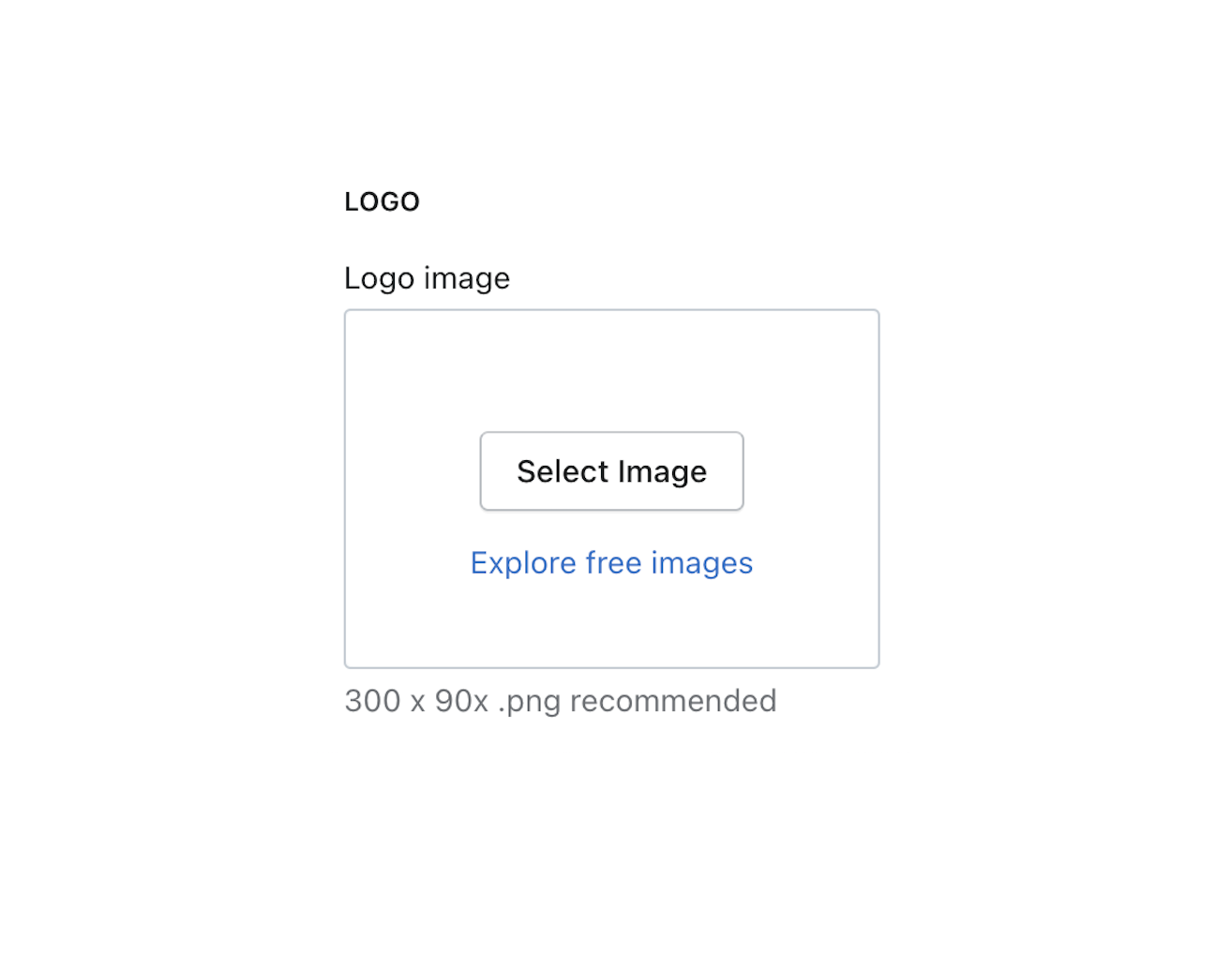 300 x 90px PNG image files are ideal for the logo display. Large images will be automatically resized to fit this constraint.