Launch offers three distinct templates that can be applied to a collection to change the layout, Default, Alternating, and Random.
Connect your collections with theme templates
To change the template, leave the theme editor and navigate to any collection in your Shopify admin. On the right-hand side, under Theme templates and a dropdown to change your collection template from the default collection to alternating or random.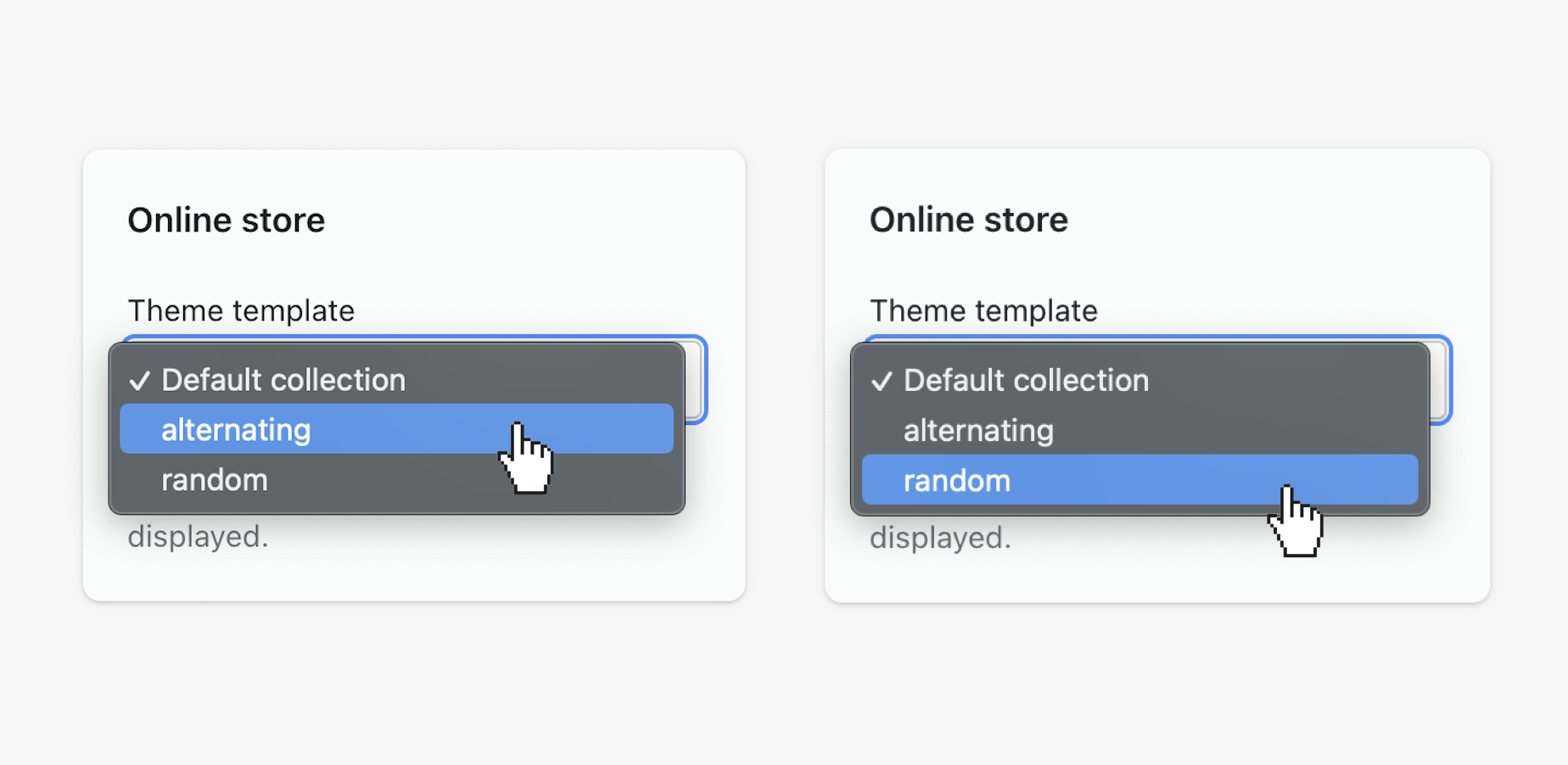 In order for these templates to be available in the Collections admin, the Launch theme must be the published theme in the store. Publish the Launch theme to access these templates.
Alternating
The Alternating collection page template positions text and image together in an alternating pattern.

Random
The Random collection page template offers a mosaic-like layout for the product images. The shape and size of the image containers depend on the number of products in the collection.