Using the featured product setting to display tech specs
The Technical specifications feature is used to show detailed elements of a product in an accessible, visually-appealing way. To include this feature on a product page, the product must first be assigned to the Featured product portion of the Theme settings.
Enable this section on your product page by navigating to Featured product in your Theme settings, then enable Technical specifications for the first or second dropdown.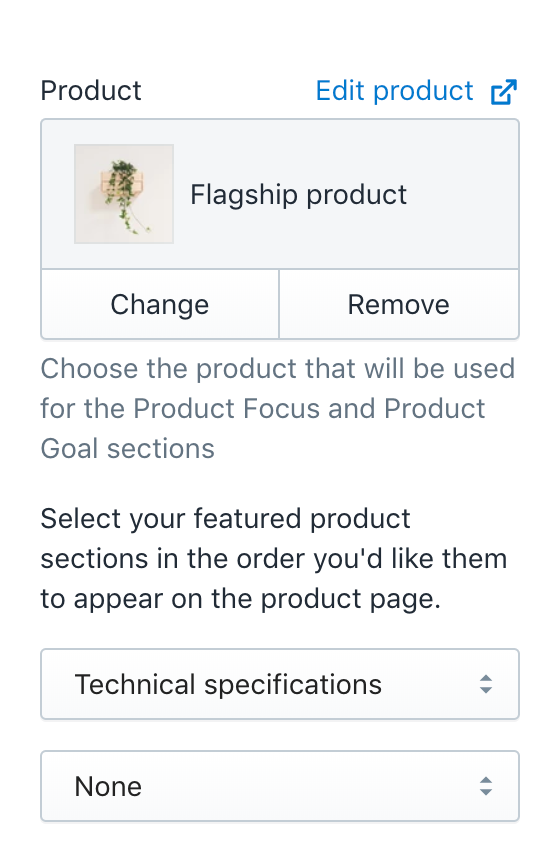 Configure the tech specs feature
Open the product page in the right-side preview of the theme editor for the section to display in the left-side settings.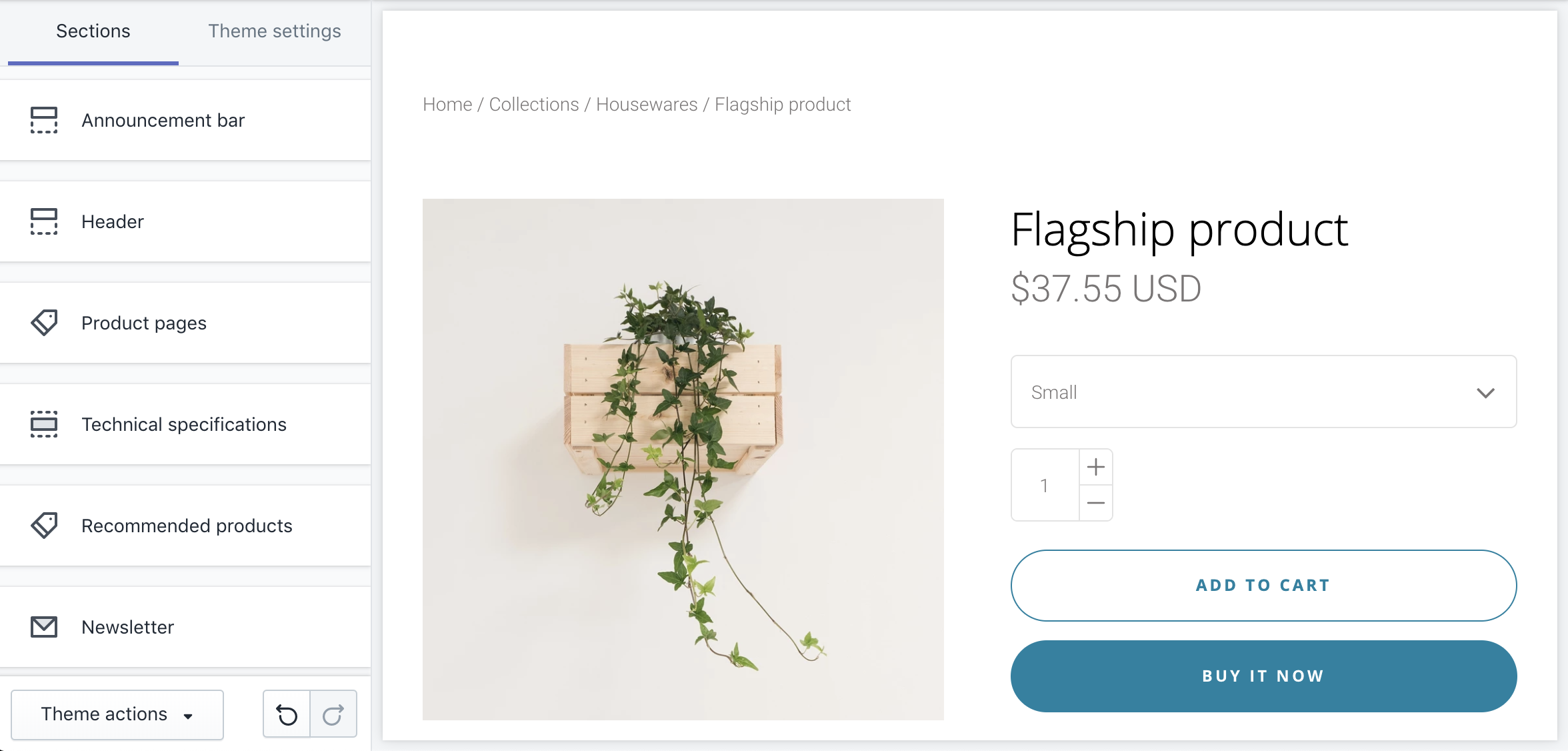 Customize the section's appearance
Start by selecting a Background style for the Technical specifications section. There are four options: Light, Color, Gradient, and Default. You can change the colors associated with each under Theme settings > Colors. 
Add headings
Include a Heading and Subheading using the provided text fields.
Include an image
Upload a Product image by clicking Select image (960px-wide PNG file is ideal). Position the image to align with the content using the Align image dropdown.
Provide a download link for customers
Make an image file available for customers to download by using the Download specification image feature. 
This is an optional section that allows customers to download even more detailed information about your product. If you have a highly detailed or technical image of your product, upload it to the Download specification image section, then add the Button text, and Subheading that will display below that button.
Add up to four specifications
By default, the full set of four Specifications will be included. To edit a Specification block, click on it to reveal fields for Heading, Text, and an Icon. 
Click the link in the theme editor (or here) to view the list of available icons. When you find one that you like, click on it and a text name will be revealed. Copy this name into the Icon name field to assign that icon.