Adding a contact form to a static page allows customers to contact your business via email without leaving your storefront. The contact template includes form fields (for customer Name, Email, Message) and can be added to a new or existing page in your Pages admin.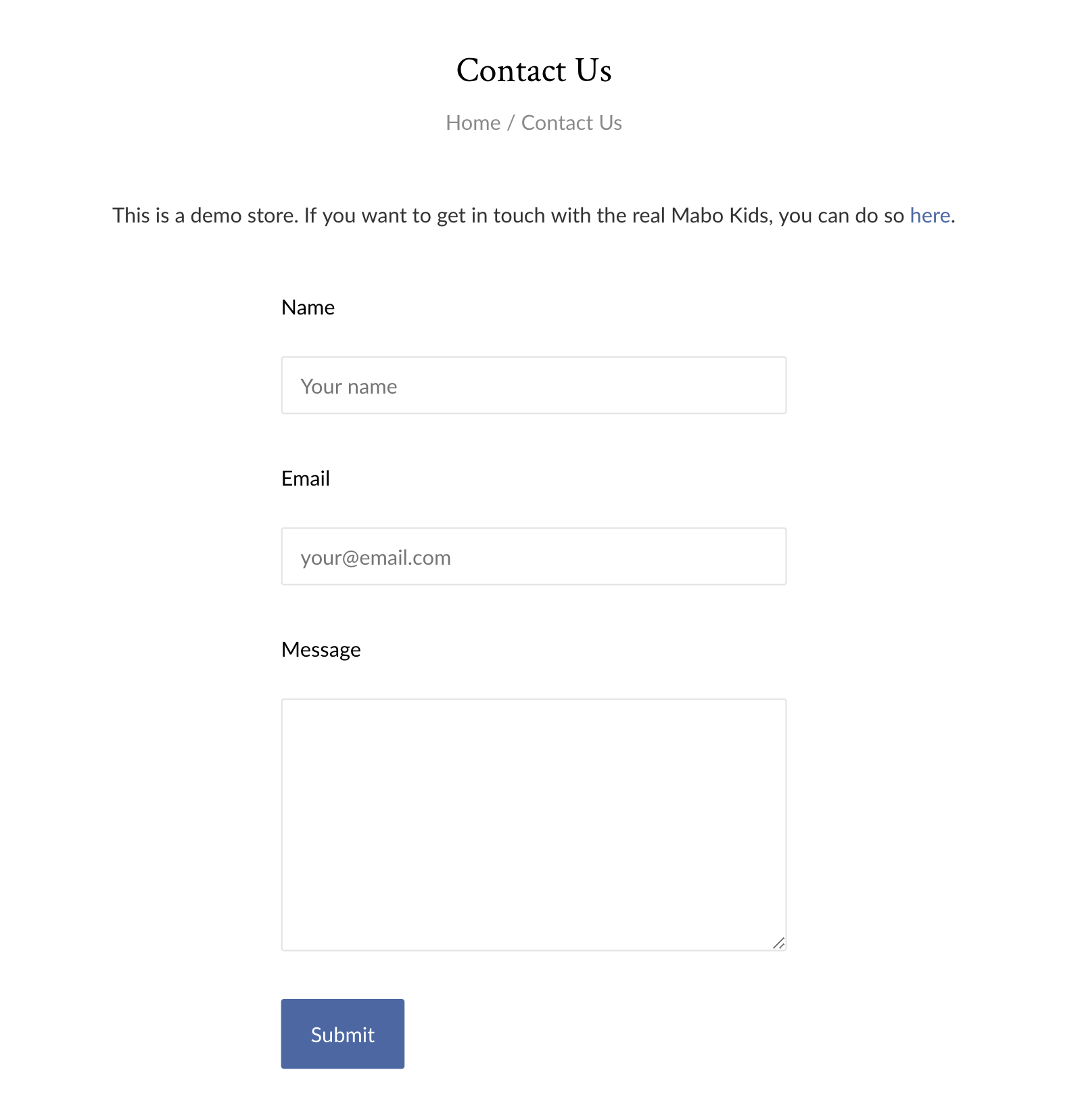 Assigning the contact form template to a page
In the page editor, scroll to the bottom right of the screen and select page.contact from the Templates dropdown menu. This dropdown will only appear if the published theme contains the page templates.
Editing the form labels and placeholder text
If you want to change the language used on this page, or the confirmation page that follows it, you can do so by clicking Theme actions in the bottom left and clicking Edit languages.