Product pages highlight the features and benefits of individual products. At minimum, it should contain the product title, images, description, price, and an add-to-cart (ATC) button.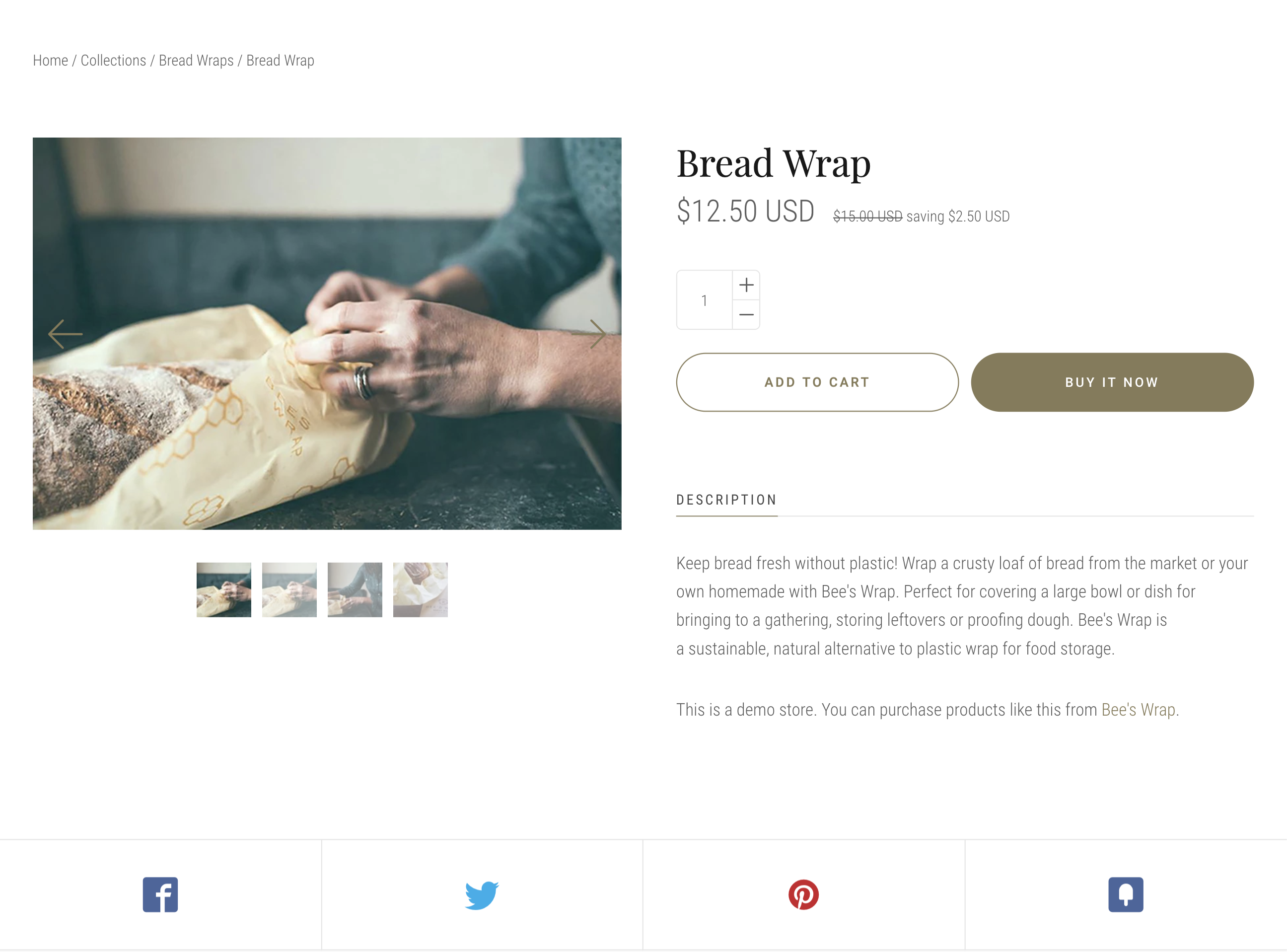 Access the product page features and settings
In Launch, customize your product pages by navigating to any product page in the theme editor and clicking on Product pages under the Sections tab.
Consider adapting your product descriptions into tabs with our HTML code approach: Adding tabs to your product description
Enable image zoom
When a customer hovers over a product image, a magnifying glass icon will appear and they will be able to click to get an up-close look at your product. This only applies to product images that are at minimum 1600px in width.
Show dynamic checkout button
This setting displays an additional ATC button that immediately brings customer to checkout with selected product to simplify purchase process.
Enable cart redirection
To send customers straight to the cart page after adding an item, Enable cart redirection.
Disable AJAX on product page
Some apps require disabling AJAX, which is precisely what Enable cart direction allows. To disable AJAX, simply Enable cart direction.
Show share buttons: displays icon links to share the product page's URL to popular social media platforms.
Additional info links
Include quick links to common pages or websites on your product pages by populating the fields in this area. Additional info links are ideal for size charts, refund policies, or order details. Launch includes six unique icons (Information, Question mark, Ruler, Shirt, Pencil, and Envelope) and lets you pick up to two to display on your product pages. You can accompany each icon with Text, linked either to local or external URL.