The Product page is where you highlight the features and benefits of your individual products. Launch includes many features and settings for the Product page.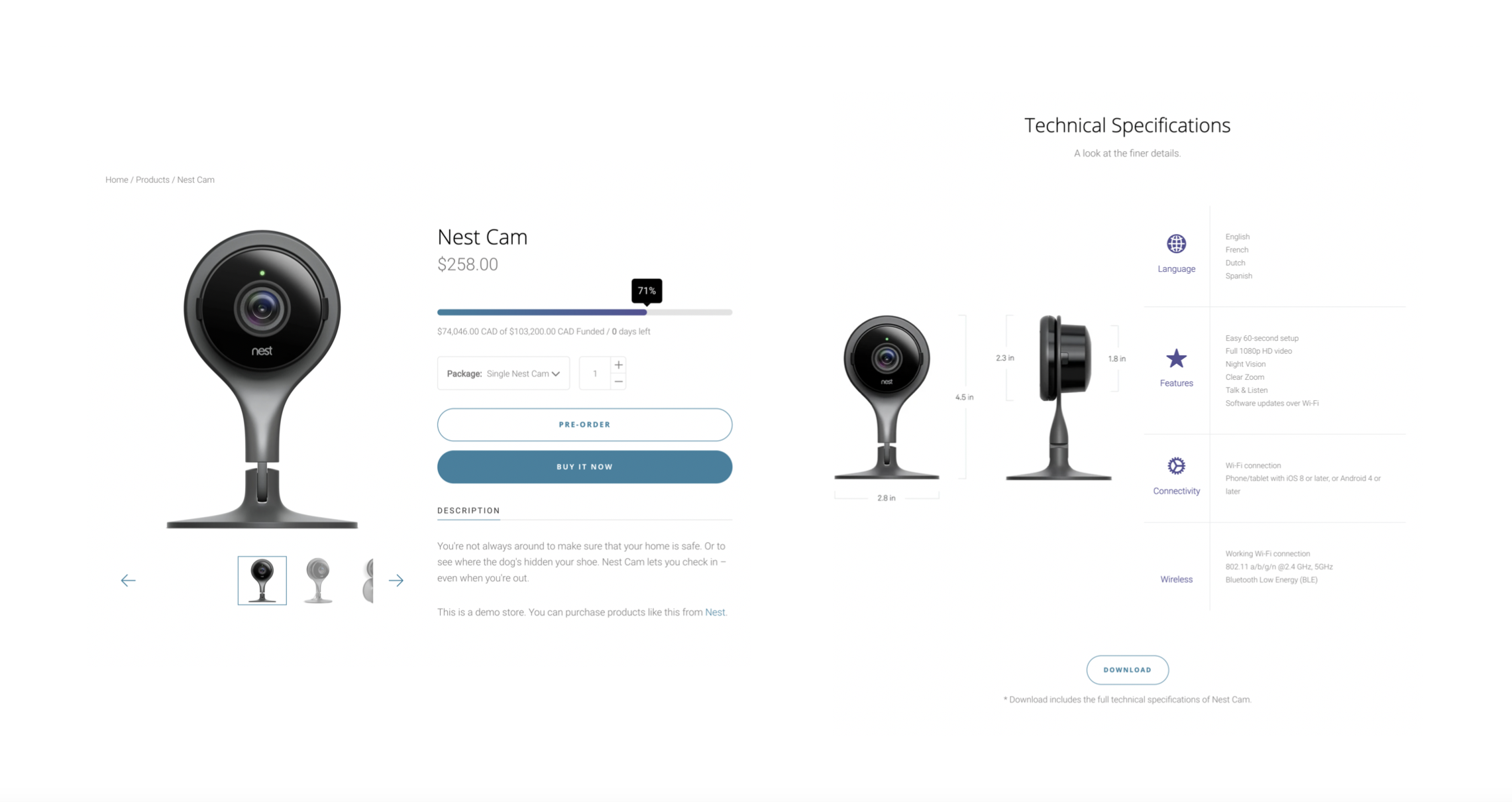 Access the product page settings
In the theme editor (Customize), open the page selector
Select Products, then Default product
In the left sidebar, select Product pages
Show share buttons
Activate Show share buttons to include buttons for customers to share your product to their preferred social media platform.
Enable image zoom
Select Enable image zoom to activate the feature. Customers can click a product image to get an up-close look at your product. Product images must have a width above 1600px for this feature to work.
Enable video autoplay and looping
For product videos, activate autoplay by selecting Enable video autoplay. Repeat the video automatically at its end by selecting Enable video looping.
Customize page blocks
There are blocks for the Title, Price, Form, Description, Product goal, Vendor, Custom liquid, Additional text, and Product rating.
Custom liquid
Add a Custom liquid block to inject custom code as a product page block.
Use the Custom liquid field to include Liquid-formatted code.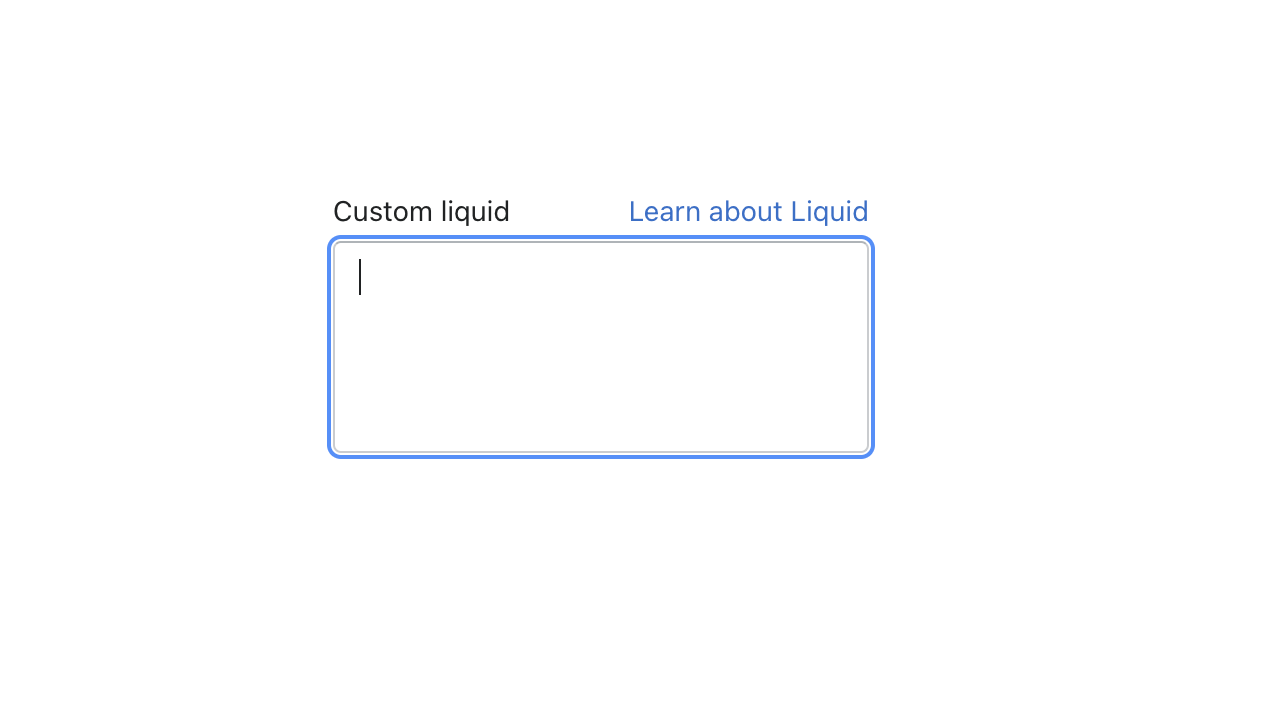 Additional text block
Include quick links to common pages or websites on your product pages by populating the fields in this area. Additional text links are ideal for size charts, refund policies, or order details.
Launch includes six unique icons (Information, Question mark, Ruler, Shirt, Pencil, and Envelope)