The Text columns with icons section can highlight a product's features, guide customers through a process, and more. The section can display up to six columns, each with its own Icon, Heading, Caption, and call-to-action.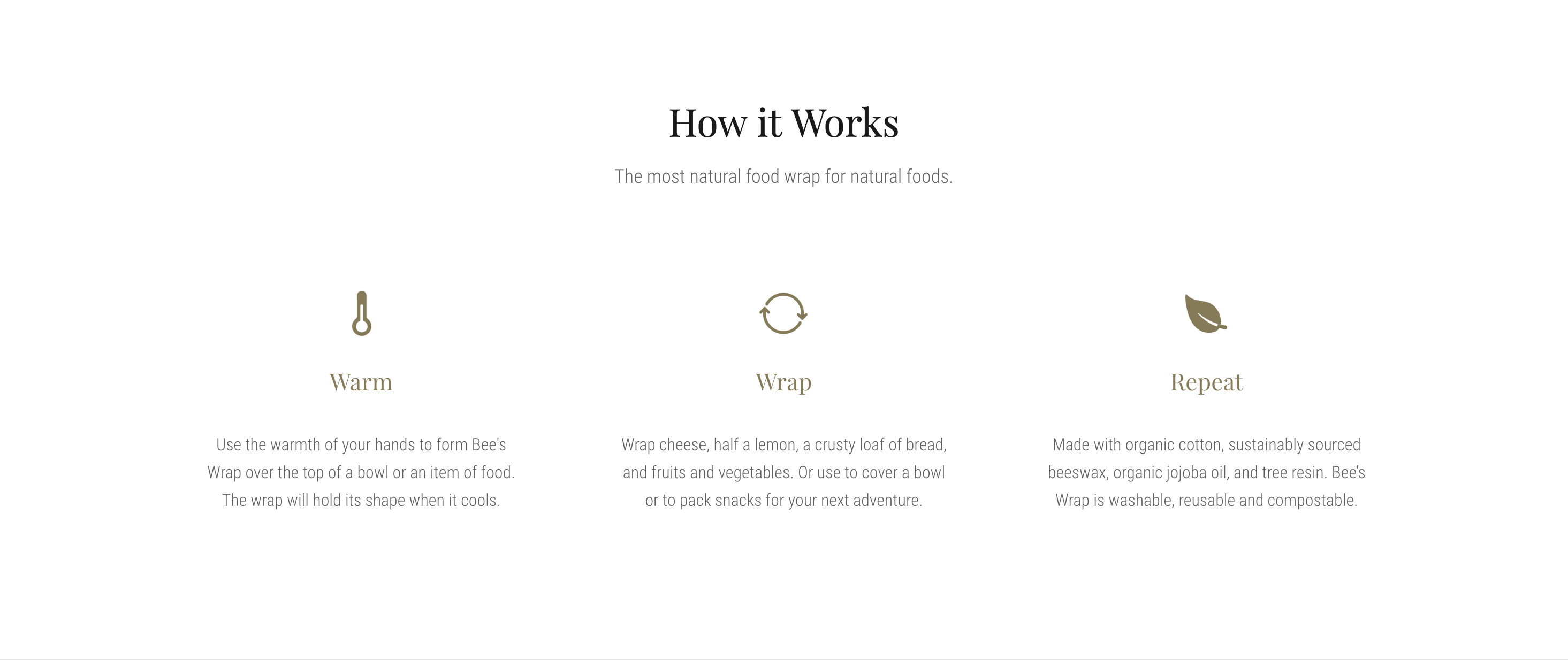 Add this section to
Customize section settings
Click the Text columns with icons section to open general settings for the feature.
Customize the appearance of the section
Start by selecting a Background style from the dropdown menu (Default or Light) and selecting the number of Columns per row you want to display from the corresponding slider.
Headings
Add an optional Heading and Subheading with the provided fields.
Customize the columns
Click on any Column block to begin. Add the Heading and Text for your first column, as well as the Button text and Link for the call-to-action.
Ionicons is the source of icons used here. By default, the theme uses "ion-image," but click the link below the text field to see the full array of options. Click on the icon you want to use, then copy and paste its name into the theme editor (Icon name).
You can add up to six columns (or six content blocks in three columns) to this section.