When it comes to making purchasing decisions online, customer reviews and testimonials can make or break a sale. Launch's Testimonials section builds social proof and increases conversions with a uniquely-styled section for the home page.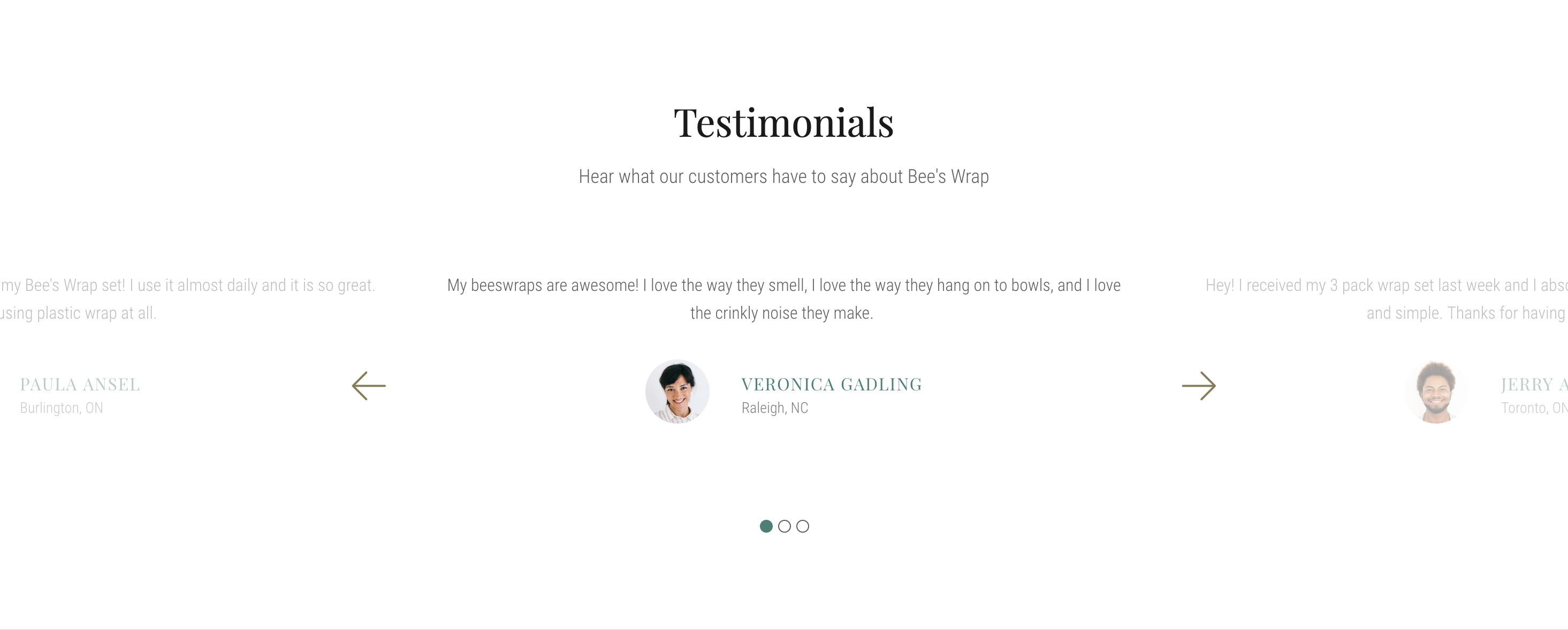 Add Testimonials to your home page
In the theme editor (Customize), click [+] Add section
Locate Testimonials
Click the section, then Add
Save
Customize the appearance of the section
Select a Background style from the dropdown menu (Light or Default).
Add a section heading
Add an optional section Heading using the provided text field.
Customize the testimonial blocks
Click on a Testimonial block to begin. Add the testimonial text to feature with the Quote text field, then put the source in the Source field.
Add avatar images
Upload a square Avatar image to personalize the testimonial.
Maximum per section
You can add up to six testimonials to this section.