The Cart page shows a summary of the items added to the cart and a total of how much it will cost. This page is the last stage of the purchase process before Shopify's secure checkout. Pacific also includes optional features for order notes and shipping rate calculation.
Use the theme editor to add lock icon to checkout button, activate order notes feature, and enable the shipping estimator for the Cart page.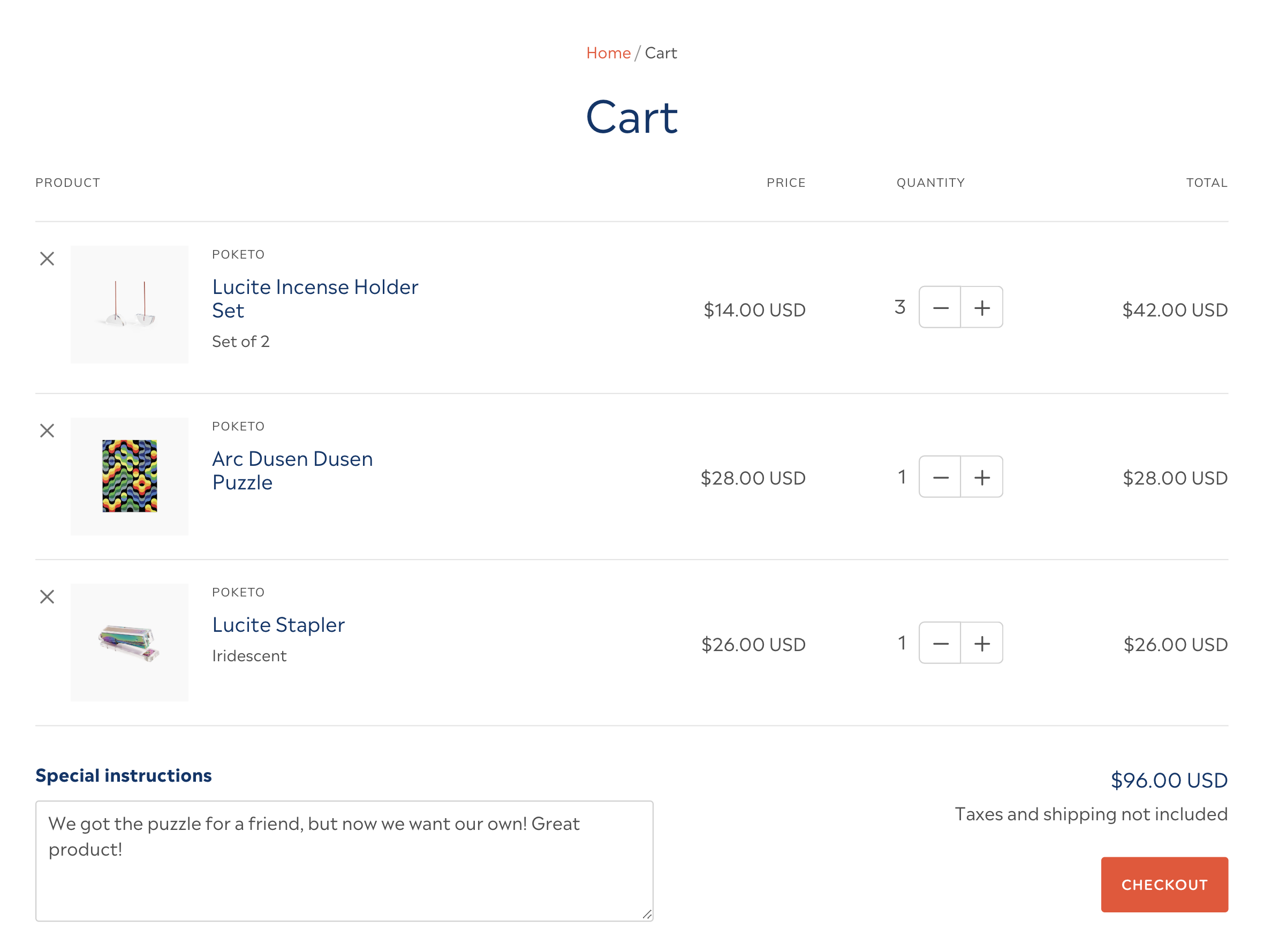 Accessing the cart settings in the theme editor
To configure settings for Pacific's cart page, go to the theme editor, then open the cart by selecting the cart icon or choosing Cart from the page selector dropdown.
To get the best sense of the cart features, add an item to the cart before opening the cart page in the editor
Add lock icon to checkout button
Show lock icon on checkout button will add a small icon to the Checkout button.
Activate order notes feature
Enabling Order notes will include a text field for customers to add Special instructions (this title can be changed through the Edit languages settings). The text included here will be added to the order details.
Enable the shipping estimator
Pacific also includes a Shipping rate calculator, a tool that automatically fetches shipping rates on the Cart page for customers to estimate their shipping fees before checkout. Click Enable to activate it, then enter a Default country. Customers enter their Country, State/Province, then Postal code to calculate. If a customer is logged in to their account, their country will be selected by default.