The Featured collection section draws attention to products from a particular collection. Display up to twelve products from the same collection in this dedicated section.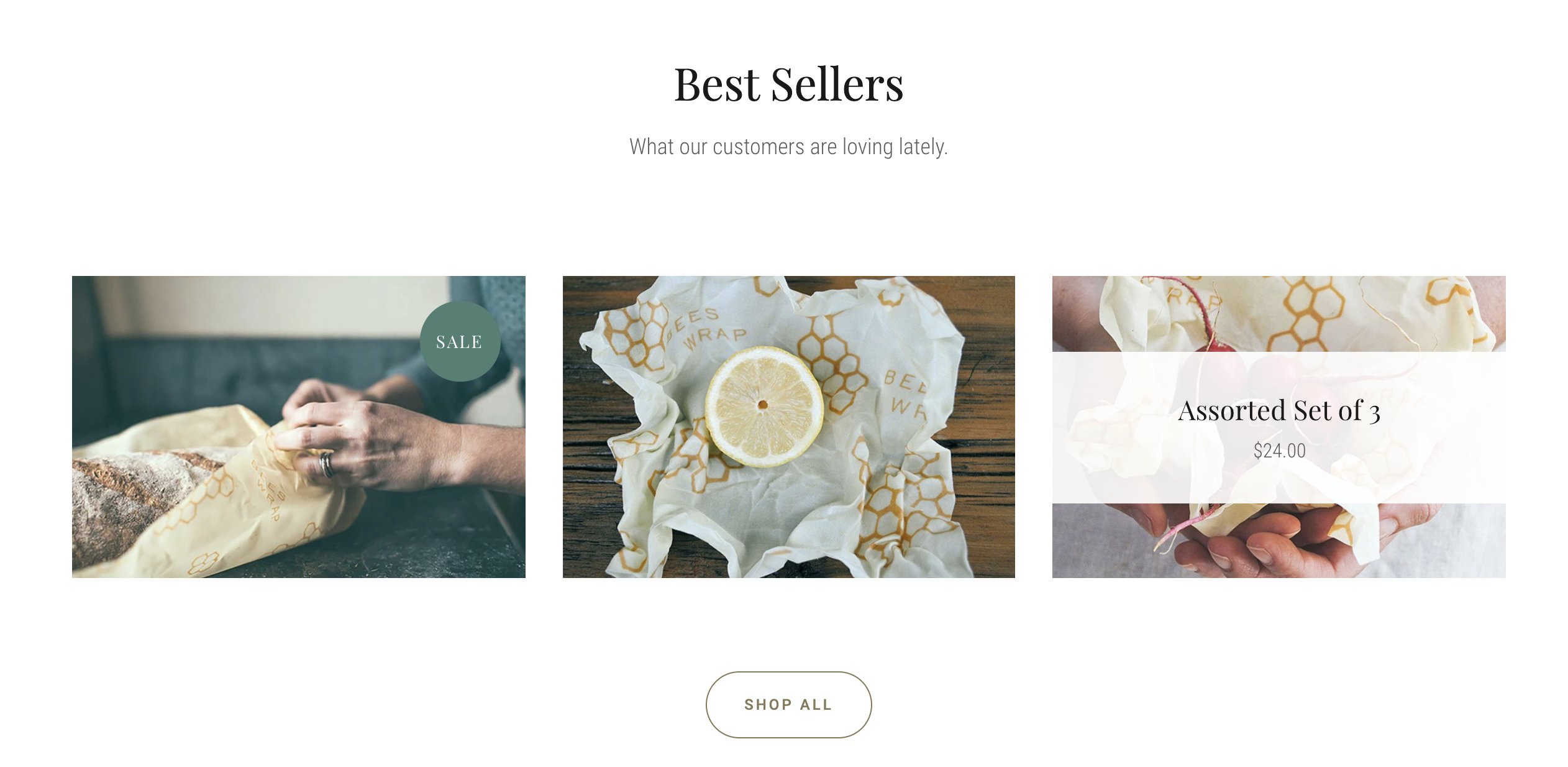 Add this section to
Customize section settings
Click the Featured collection section to customize its settings.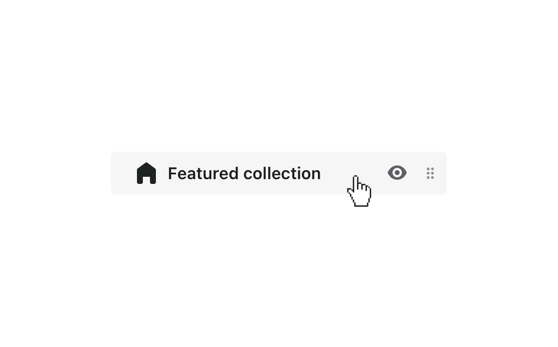 Customize the background style
Start by choosing the Background style for the Collection list section with the dropdown menu. There are two options: Light and Default.
Select the collection to display
Use the Select collection button to assign the desired collection to use for this section.

Add copy and content
Start by assigning a heading to your section the Heading field. By default, or if left blank, it populates as the section's title.
Select the Rows quantity and Number of products per row using their respective sliders.