Gather customer emails by adding a Newsletter page section. Emails submitted through this feature will be added to the Customers admin for marketing efforts.
Similar to the Footer, the Newsletter appears on each page.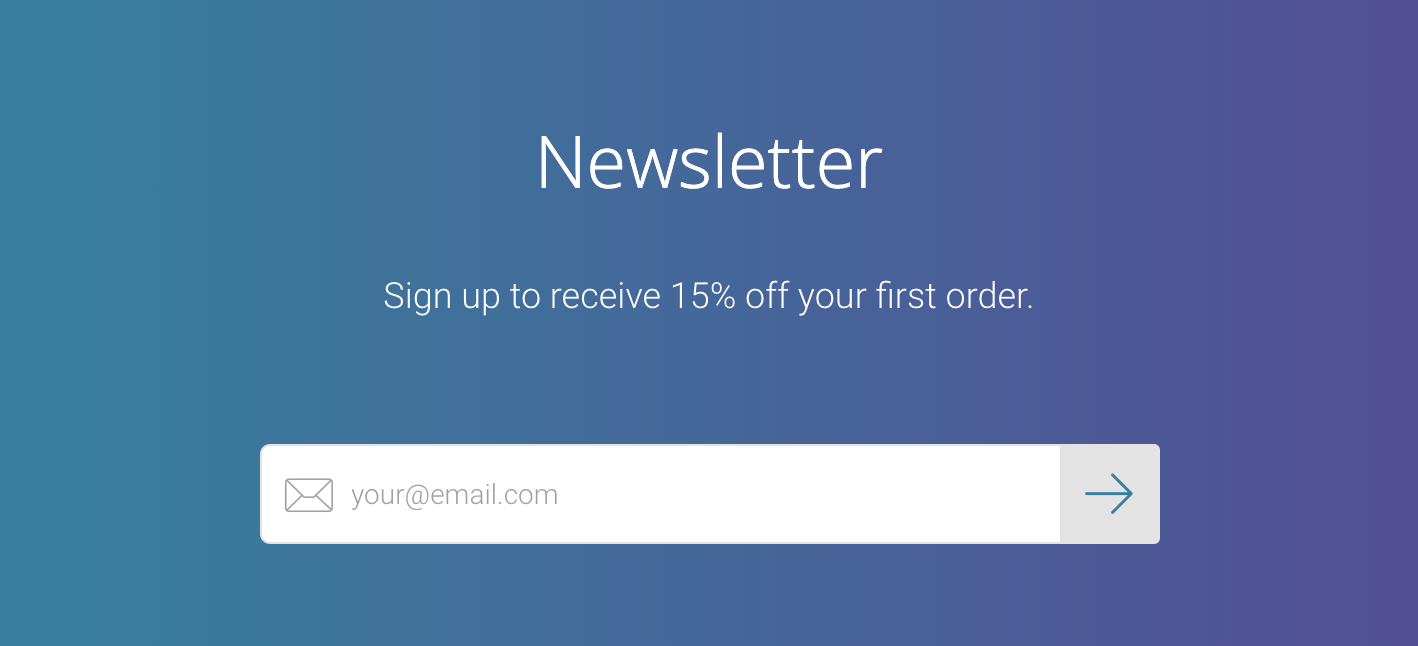 Activate the newsletter section
Go to the theme editor (Customize)
Open Newsletter
Select Enable
Customize the background style
Select a Background style. There are four options: Light, Color, Gradient, and Default. Adjust these styles by visiting the Colors portion of the Theme settings.
Include a heading
Add a Heading using the provided field. Leave the field blank to exclude a heading.
Add text
Add Text to your Newsletter feature with the provided field. This is often used to communicate incentives or perks for signing up (e.g. 10% off your first order!).