To help you build your mailing list, Launch comes with a Newsletter section. Like the Footer, the Newsletter appears on each page.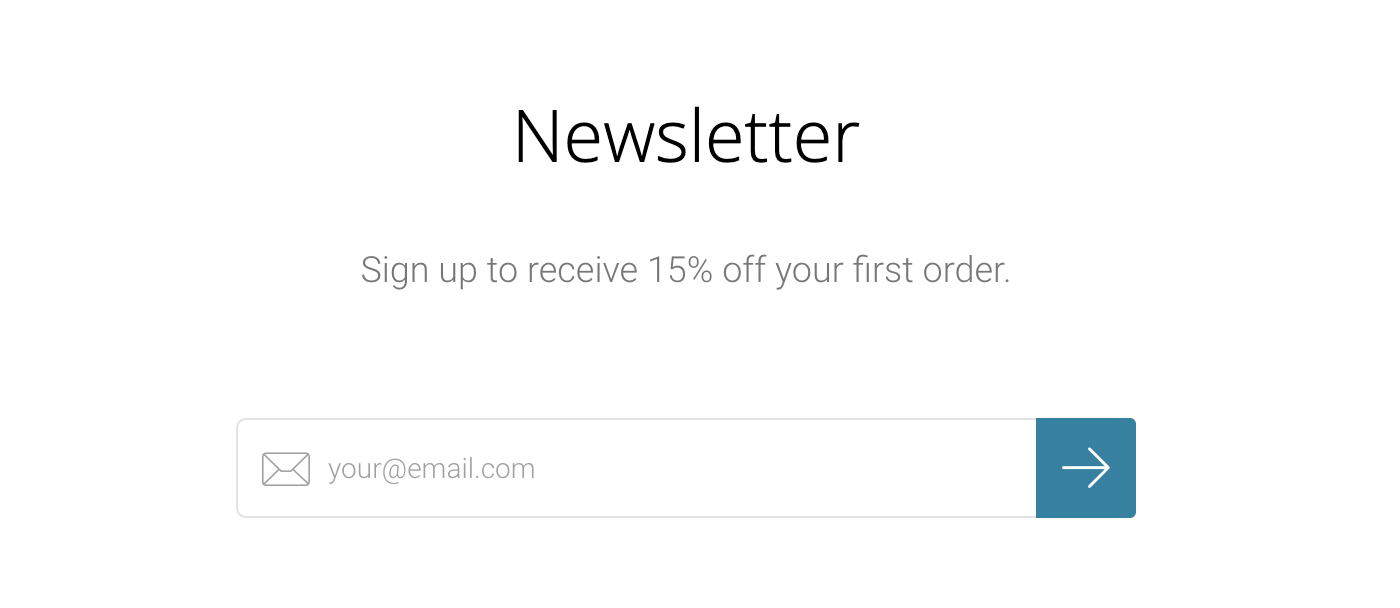 Activate the Newsletter section
Go to Customize > Sections > Newsletter and select Enable.
Customize the section
Customize your newsletter section by choosing the Background style (Light, Color, Gradient, or Default) and by adding a Heading and Subheading,  
Note: the Background style colors draw from selections configured in the Colors portion of the Theme settings.