Pacific's collection page includes a sorting feature to reorder the sequence of products in a collection. To activate this, select Enable sorting in the Collection page section settings.
Pacific also lets you filter up to three different groups of tags. Setting up filtering requires adding new menu lists, as well as tags to your product pages in the Shopify admin.
To set this up, create a navigation menu, add menu items for product tags, and then select the new menu in the theme editor.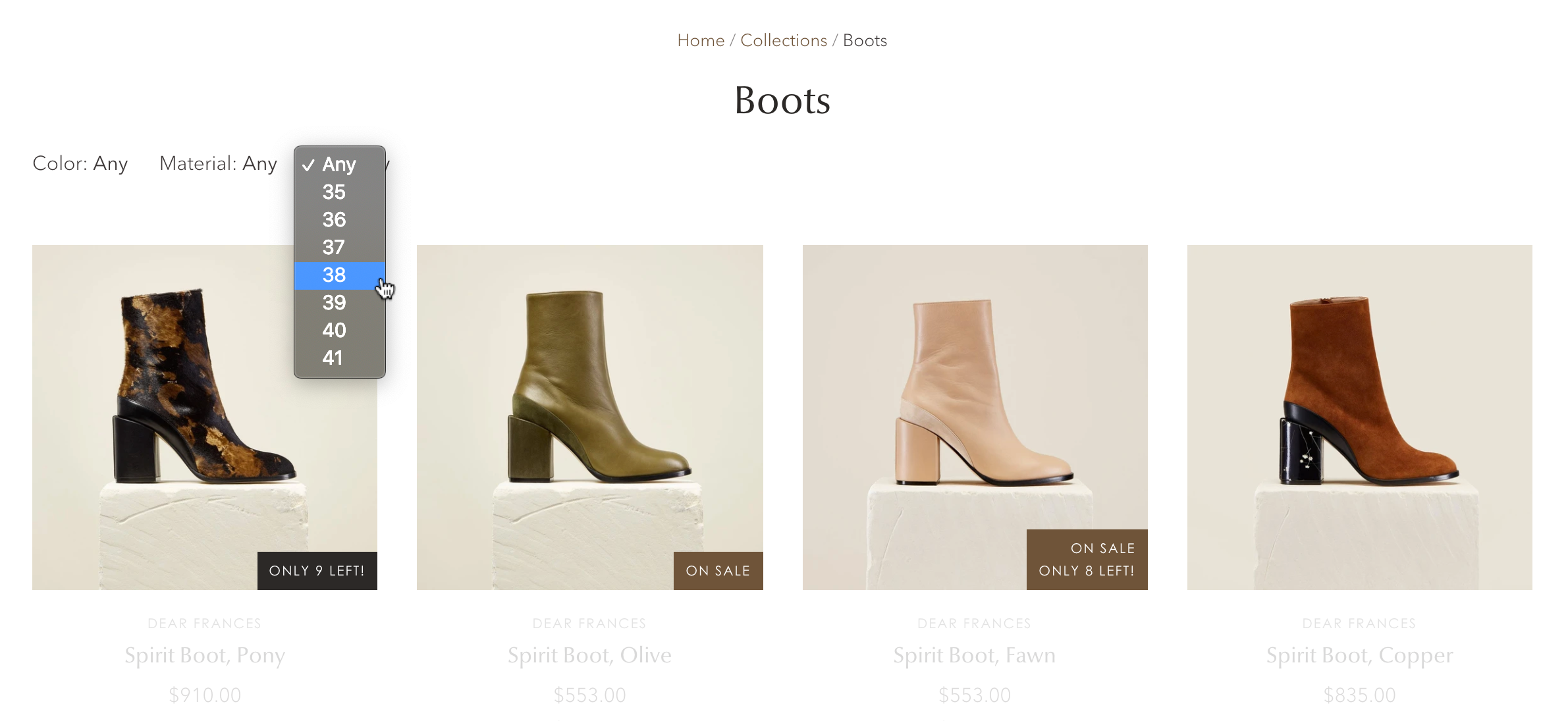 Create a navigation menu
Go to Online store > Navigation, then create a menu for a category of tags you'd like to filter, e.g. "Color" or "Size." In this example, categories for Caffeine and Roast will be created. The links associated with each menu item don't matter in this case, so adding '#' or Home page here will suffice.
Add menu items for product tags
Include the menu items for each tag in that category, e.g. "Caffeine, Decaf" or "Dark, Medium, Light."
For more information about Tags, check out this article: Creating and using tags in Shopify
Select the new menu in the theme editor
Back in the theme editor, select the category menus to feature as filters from Select menu button under Menu 1, 2, and 3. Your menu choices will appear on your Collection pages above your products in the preview. Clicking on one of them will reveal the tags determining which products appear below.