Pacific provides a Stock level indicator to accompany your product listings and encourage customers to purchase quickly while supplies are limited.
Access collection page settings
Customize your Collection pages by selecting opening Collections then Default collection with the page selector.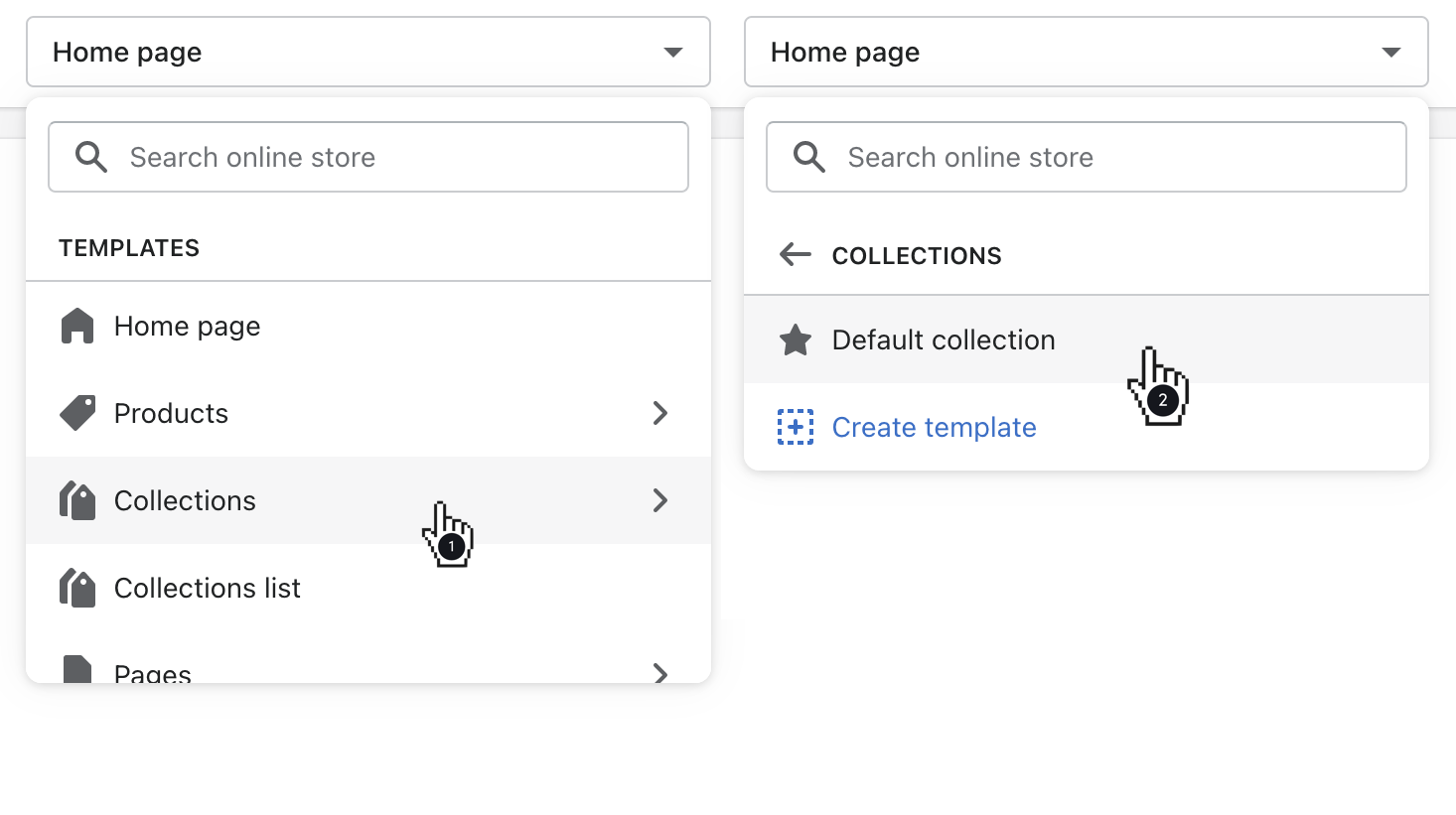 Enable the stock level indicator
In the left-side settings, open the Collection page section.
Check Enable indicator to activate the feature.
Adjust the Show warning when stock is below slider to set the threshold for displaying the indicator (between 2 and 10).