The Collection page displays all of the products in a given collection. Compose and organize collections through the Shopify admin, then customize your collection pages in Pacific's theme editor.
Use the theme editor to select a layout style, arrange the rows and columns, display the collection image, and activate sorting and filters for the Collection page.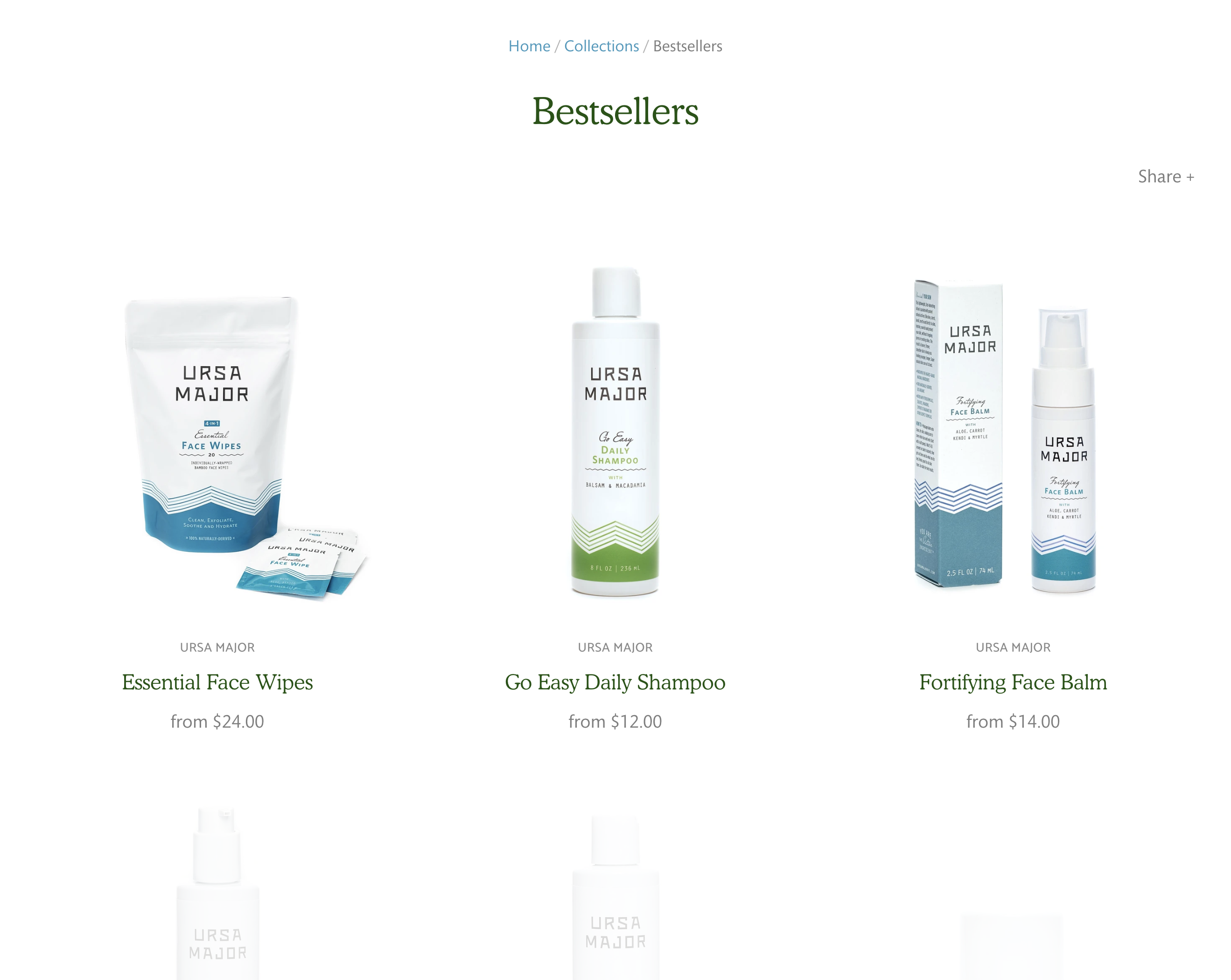 Access the theme editor collection page settings
Navigate to Customize > Open up any collection page in the right-side preview or select Collection pages from the page selector dropdown > In the left-side settings, open the Collection page section.
Select a layout style
Choose the Layout for your collection pages from the dropdown menu at the top. Pacific's collection pages come with two different layout styles: Grid and Collage.
Arrange the rows and columns
Specify the Rows and Products per row that display on your collection pages using the corresponding sliders.
Display the collection image
Select Show collection image to include this image on the Collection page. To set the Collection image, go to Products > Collections > Edit collection. Images used here should be 2000 x 2000px.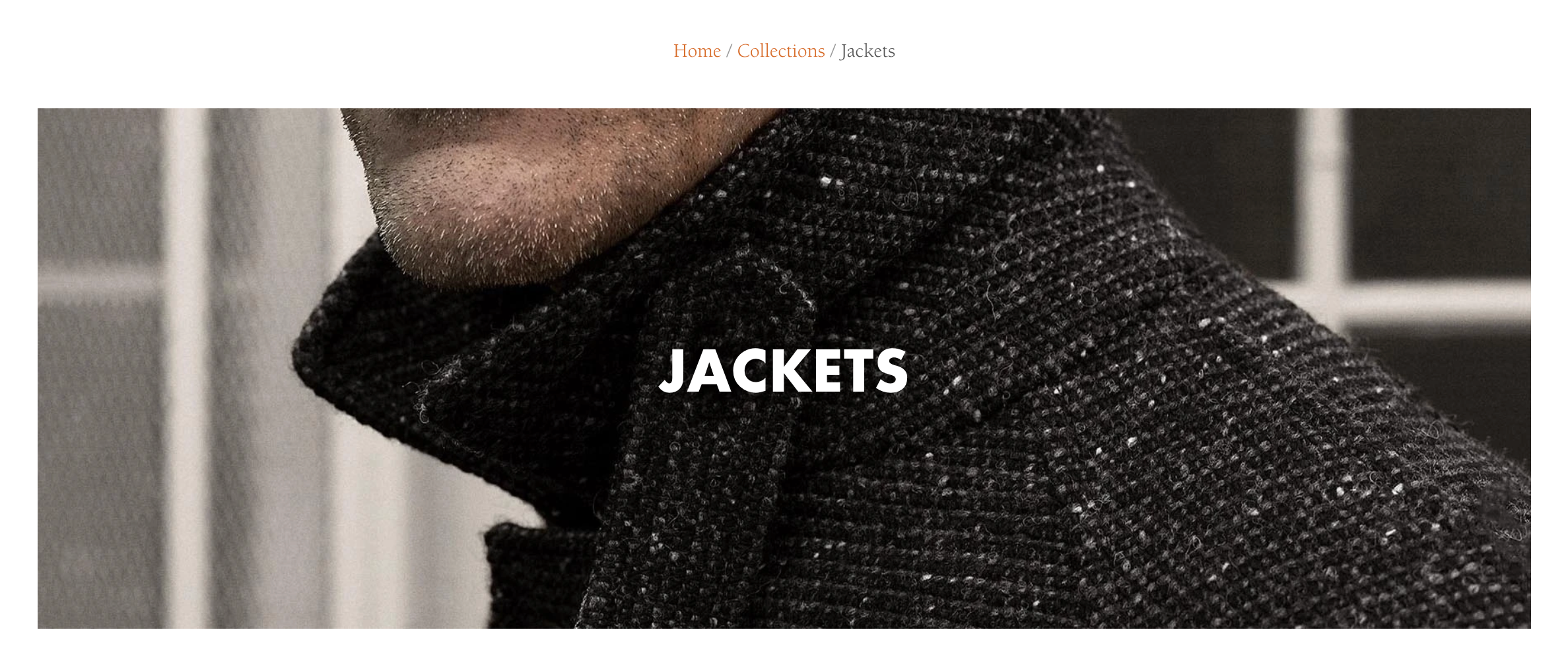 Activate sorting and filters
Pacific's collection page provides tools for customers to reorder the sequence of products (sorting) and select criteria for the products they are looking for (filters).
Check out this article for setup details: Setting up collection page sorting and filters