The Slideshow page section offers an engaging introduction to your storefront by combining images, text, and links.
Use the theme editor to add optional heading and border, adjust the slideshow width, add slide images, and add text and connect links for the Slideshow section.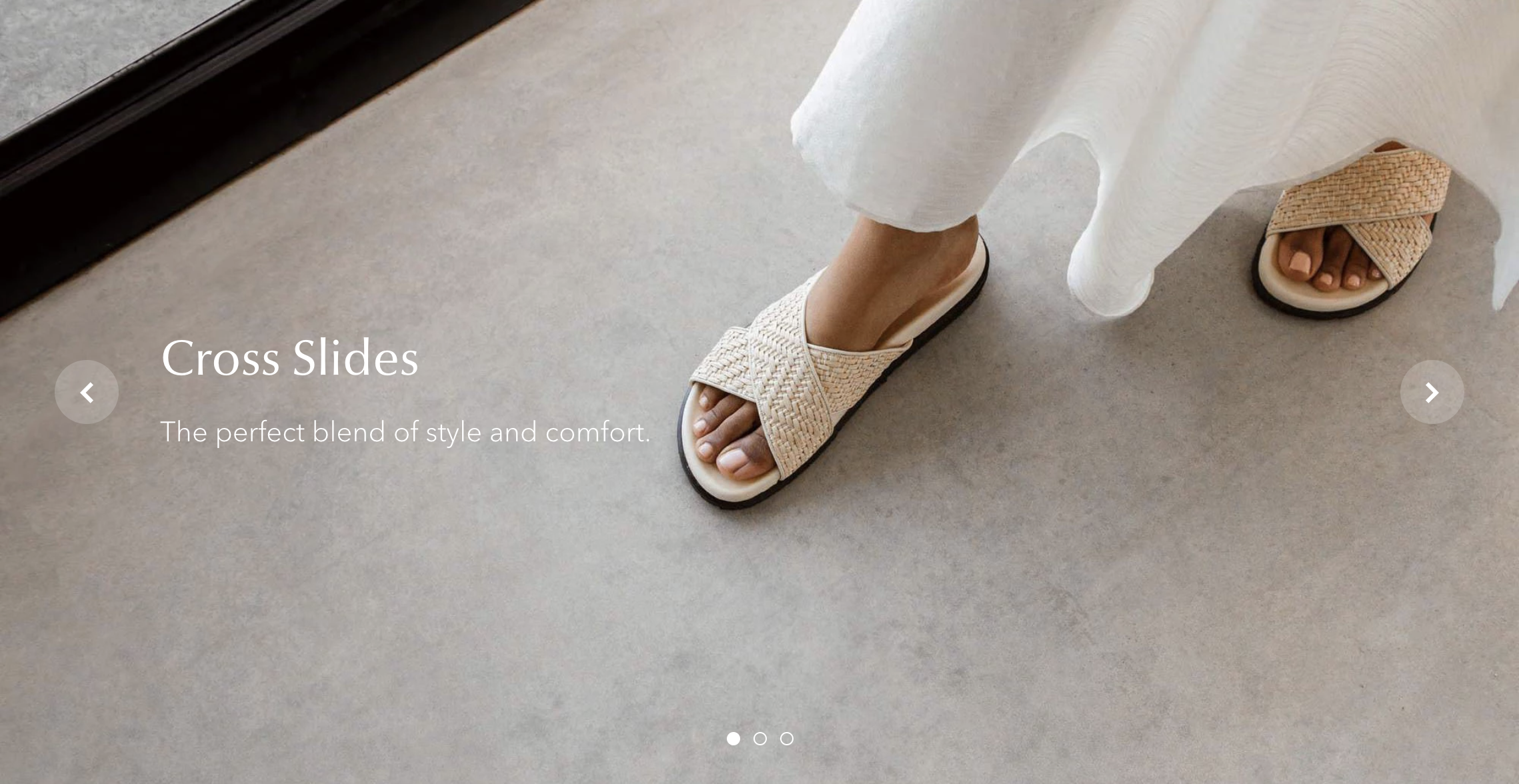 Add Slideshow to your home page
In the theme editor (Customize), click (+) Add section
Locate Slideshow

Click the section

Save
Add optional heading and border
Start by assigning a heading to the section in the Heading field.
To show a horizontal line above the section, enable Show border.
Adjust the slideshow width
Choose a layout for your slideshow from the Width dropdown. Pacific offers two layout options: Content width (wide as the content) and Full-width (spans the entire window). Preview these differences by selecting Theme actions > Preview.
You can also choose between having your slides Slide or Fade under Slide transition. Enable Auto-rotate slides to automate the transitions, otherwise customers can scroll through the available slides by selecting the arrows or dots.
Add slide images
Upload the image(s) and customize the accompanying text by selecting the individual slide to expand the settings. Pacific supports up to five slides at a time.
Add text and connect links
Provide and configure the slide's Text alignment, Heading, Subheading (actually displays above the heading), Caption (which displays below the heading), Link (entire slide will become linked), and Text color.
Enable Show text shadow to enhance the contrast between slide image and text.