Show off editorial photography, give your customers a glimpse into your production process, introduce a new product—there are many ways to combine images with messaging with the Gallery section.
Use the theme editor to add optional heading and border, upload images, and add text for the Gallery section.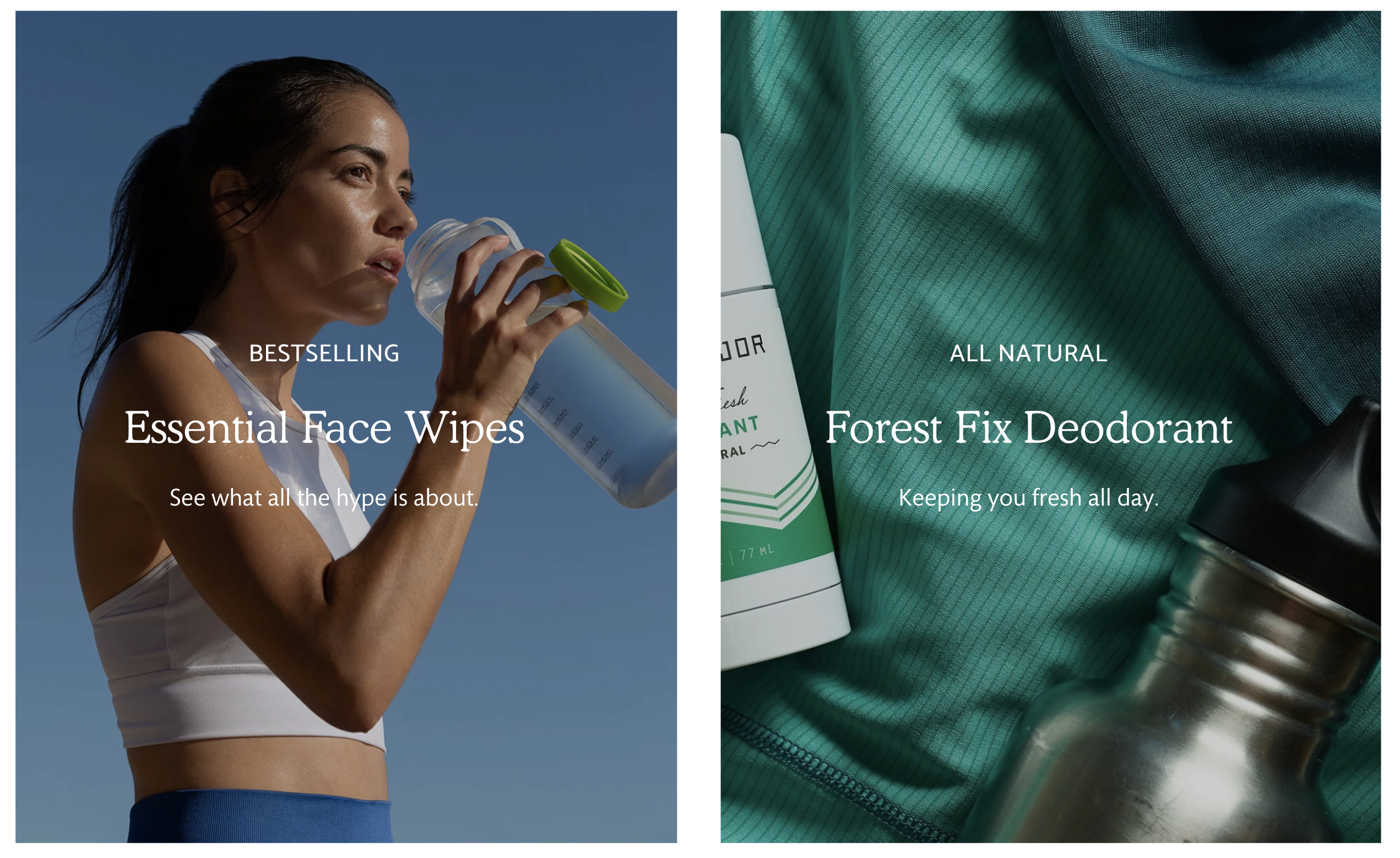 Add Gallery to your home page
In the theme editor (Customize), click (+) Add section
Locate Gallery

Click the section

Save
Add optional heading and border
Start by assigning a heading to the section in the Heading field.
To show a horizontal line above the section, enable Show border.
Select Show text shadow to enhance the contrast between the text and image. This will only appear when the Text shade is set to Light in the Content portion.
Upload images
Click one of the preloaded Image with text blocks to open its settings.
Then click Select image to upload or select an image from your library.
Add text for images
In the boxes below, you can input and format the image's Heading, Subheading (displays above the heading), Caption (below the heading), and Link (the entire image will become link).
The Text shade and Text alignment are also configured here.