Startup offers an optional Promotion to feature on your home page. Combine image, text, and call-to-action (CTA) using this dynamic section.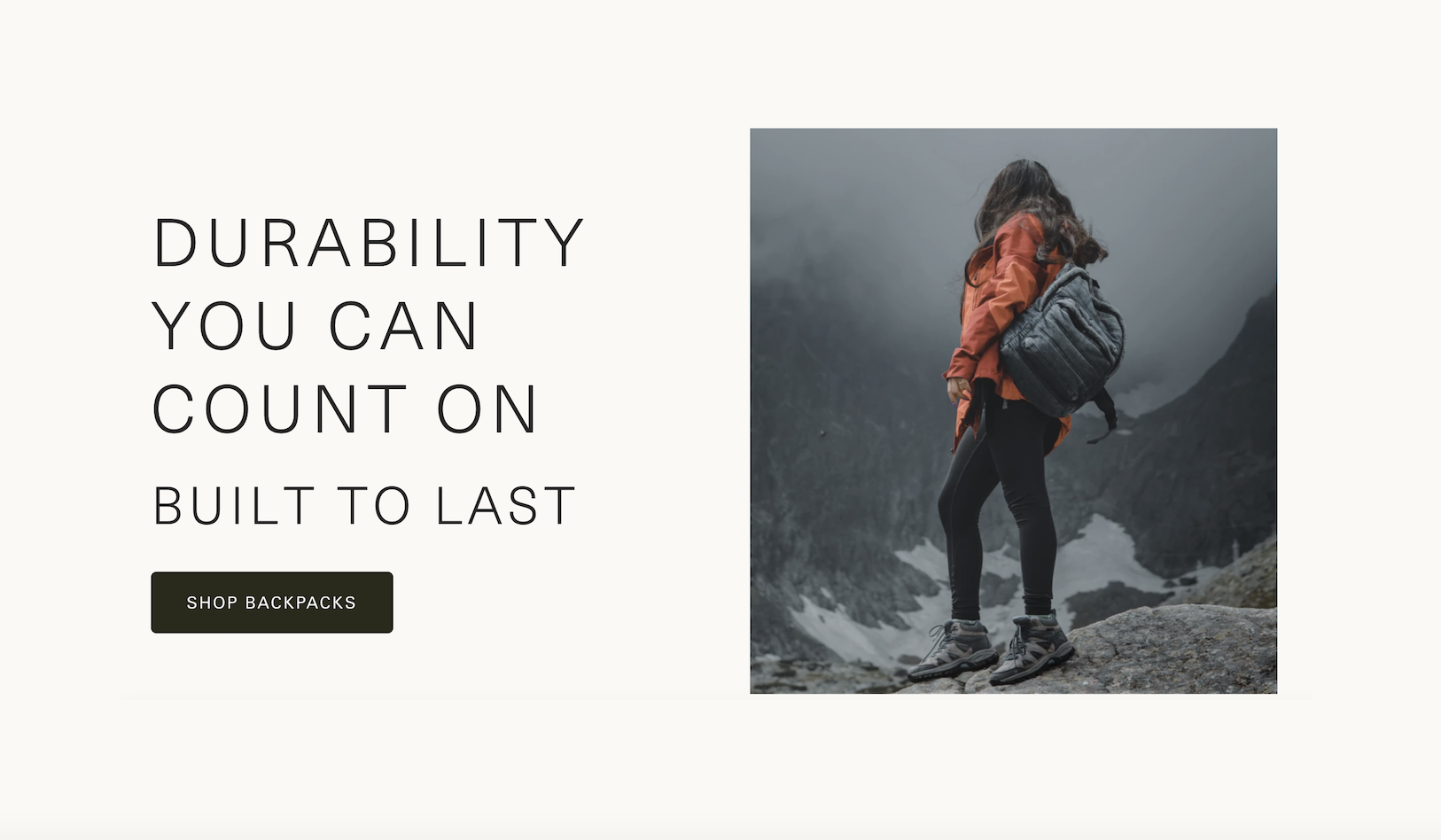 Add a Promotion section to your home page
In the theme editor (Customize), click [+] Add section
Locate Promotion
Click the section, then Add
Save
Select a section style
Start by choosing the Style you want your section to use from the dropdown menu. There are three options: Accent, Contrast, and Default. Change these colors by visiting the Colors portion of the Theme settings.
Add text and link
Assign a heading to the section in the Heading field. Include a Subheading and Text for your promotion using the labeled text fields.
If you want to direct visitors to a specific page, add Button text and a Link URL.
Add an image
Upload your Image by selecting Select Image.