Image with text overlay sections are full-width and feature the text as an overlay (as opposed to the Image with text section's layout). Use this section to feature immersive, high-quality images building your brand, highlighting special promotions, and more.
Adding a section to the product page
Select a section style
Click the section to open its settings.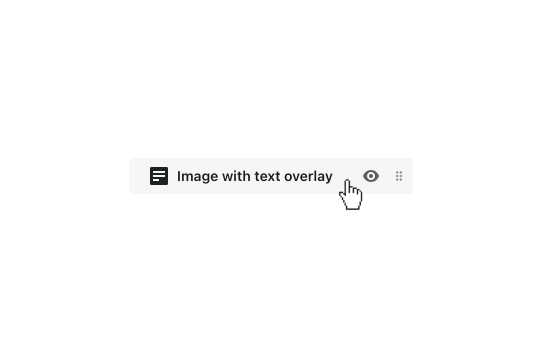 Select the Style for your section using the provided dropdown. There are three options: Accent, Contrast, and Default. Adjust these colors by visiting the Colors portion of the Theme settings.
Add text and link
Use the text fields to add a Heading, Text, and Button text. Then add the link URL to the labeled field or use the selector to find a page in your online store.
Upload the image
Click Select Image to locate your image. The image used in this section should have a width of at least 1400px to adapt to larger screens and window widths.