Like a footer on a document or report, Startup's footer provides additional content and information listed at the bottom of a page.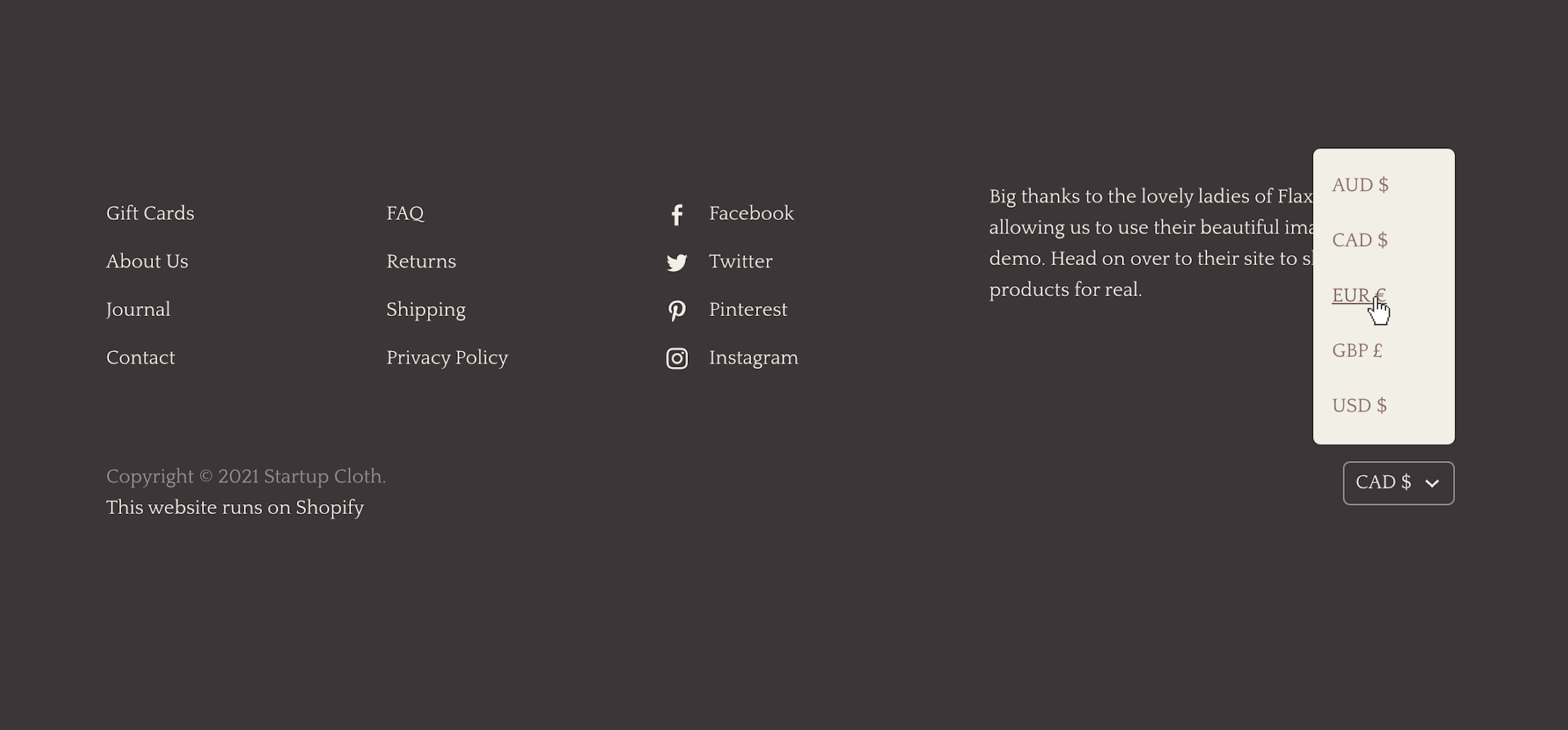 Add menus to the footer
Display up to two menus in the footer section of your store. First, set them up in Navigation, then use the Select menu button for Menu 1 and Menu 2 to configure them in your theme editor.
Display menu headings
The Show menu headings checkbox at the top applies to menu headings in the footer area.
Include social links
Activate Show social links to include social media account links (set up in the Social media portion of the Theme settings.
Customize the Heading for the social links using the provided text field.
Provide share links
Enable Show share section to provide a quick and simple way for customers to share your store with their preferred social media platform.
Add messaging with the Heading and Description fields.
Click to enable Twitter, Facebook, Pinterest, and or Fancy share buttons.
Display payment icons
You can accept a variety of payment methods in your Shopify store, such as credit cards, PayPal, and digital currencies. Enable and manage these from your Shopify admin under Settings > Payments.
Enabling the currency selector in the footer
Activate or disable their icons with the Show payment icons setting. These will display at the bottom of your store's footer.