Like a footer on a document or report, Startup's footer provides additional content and information listed at the bottom of a page.
Use the theme editor to display headings, add menus to the footer, display payment icons, and change the footer copyright credit for the footer.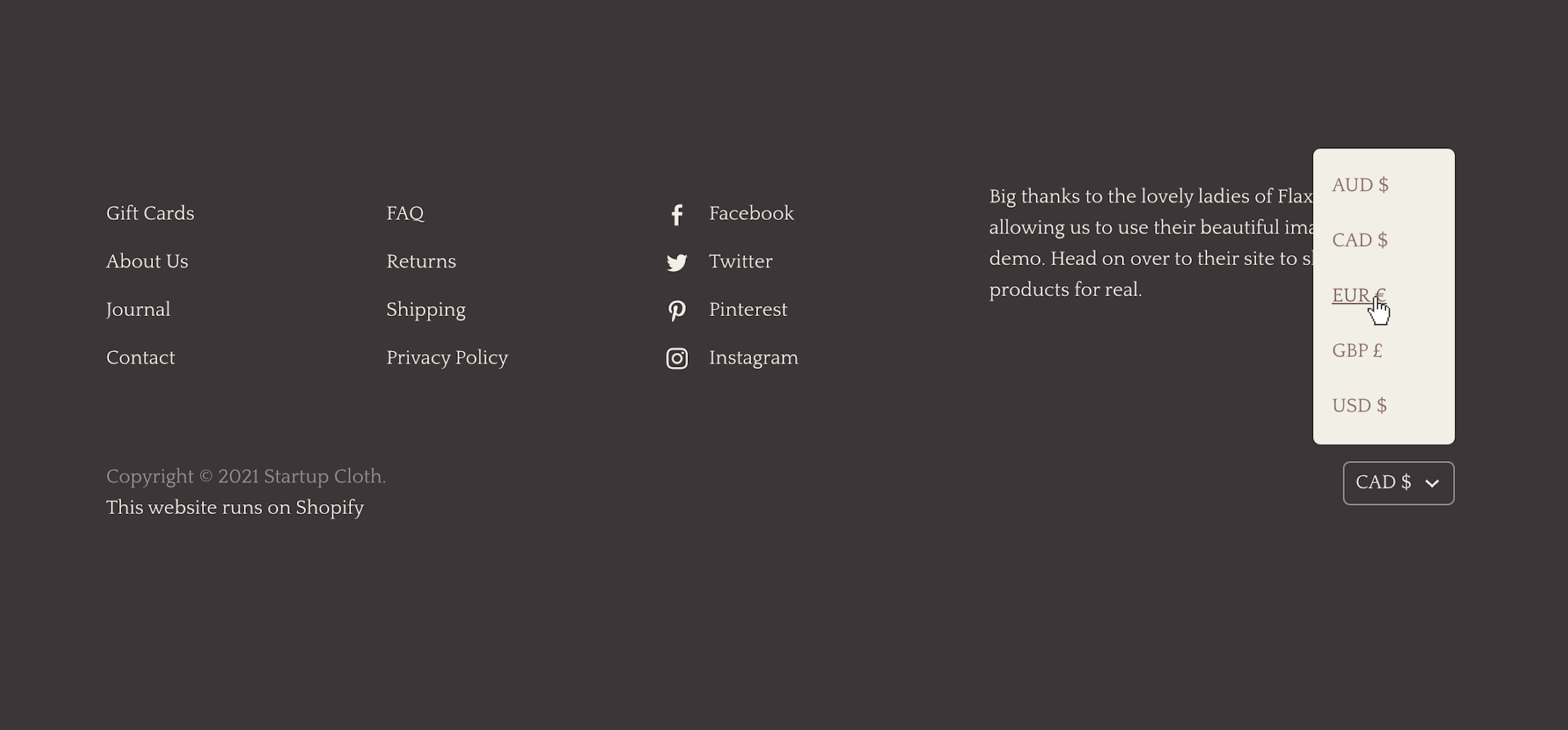 Display headings
The Show headings checkbox at the top applies to all headings in the footer area. Edit these titles through the Edit languages settings. To edit the title of a menu, go to Online store > Navigation.
Add menus to the footer
Display up to two menus in the footer section of your store. First, set them up in Navigation, then use the Select menu button for Menu 1 and Menu 2 to configure them in your theme editor.
Display payment icons
You can accept a variety of payment methods in your Shopify store, such as credit cards, PayPal, and digital currencies. Enable and manage these from your Shopify admin under Settings > Payments.
Enabling the currency selector in the footer
Once you've selected the payment methods you want to accept, you can switch their icons on or off in the Footer > Payment icons section of the theme editor. These will display at the very bottom of your store's footer.
Change the footer copyright credit
Actions > Edit languages > General > Copyright credit
(or from the theme editor)
Theme actions > Edit languages >General > Copyright credit
Use the provided fields to modify or replace the default copy, then save.